Sports
1 record and 2 stats seem to have ended the Messi vs. Ronaldo debate

1 record and 2 stats seem to have ended the Messi vs. Ronaldo debate

Cristiano Ronaldo scored another goal for Portugal in their recent friendly game against Qatar during this international break. The Manchester United striker keeps adding goals to the international record he has already set. Even Lionel Messi may not be able to get close to this huge record.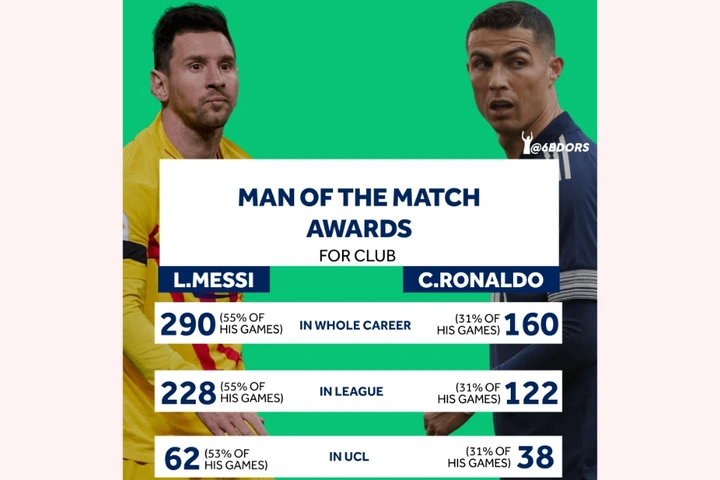 But determining the greatest player of all time may not be based on goals alone; something Ronaldo is very good at. There are some other incredible records and statistics that seem to have put an end to the debate on who is better between Ronaldo and Messi. According to the stats and records that will be mentioned below, Messi is apparently better than his Portuguese rival.
International career (record)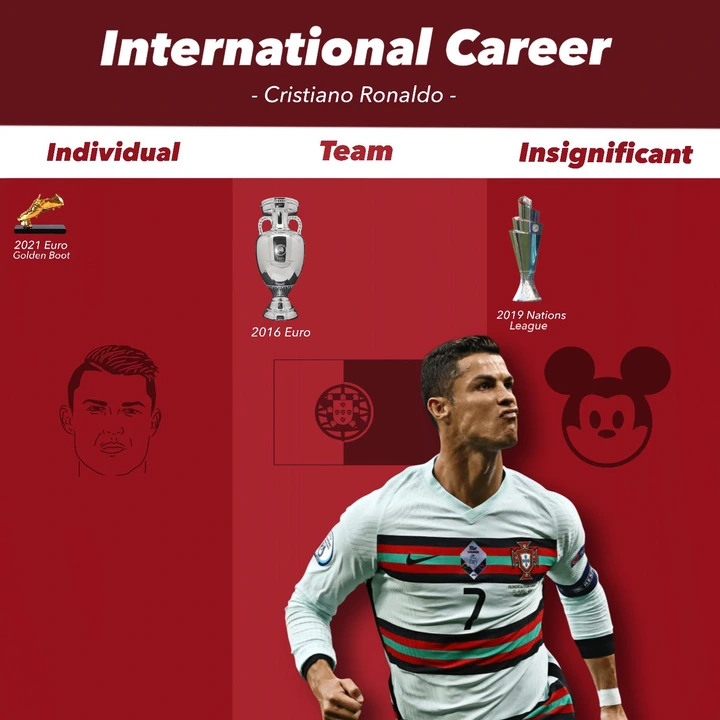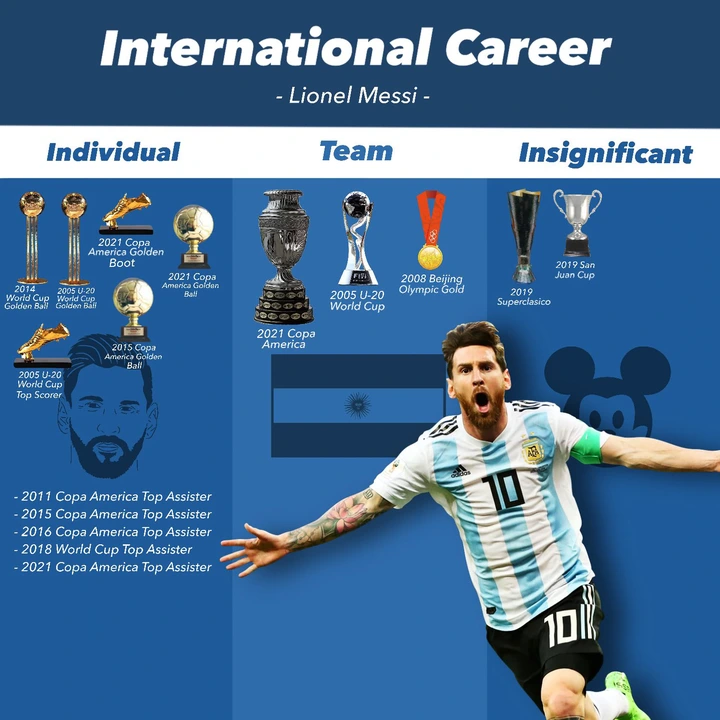 Ronaldo has been excellent for Portugal but that is not up to how brilliant Messi has been for Argentina. Messi always ensure that he makes his impact felt in any outing for Argentina. Although, he doesn't have many goals like Ronaldo, his individual achievements for his country is more than that of his rival.
Dominating football (stats)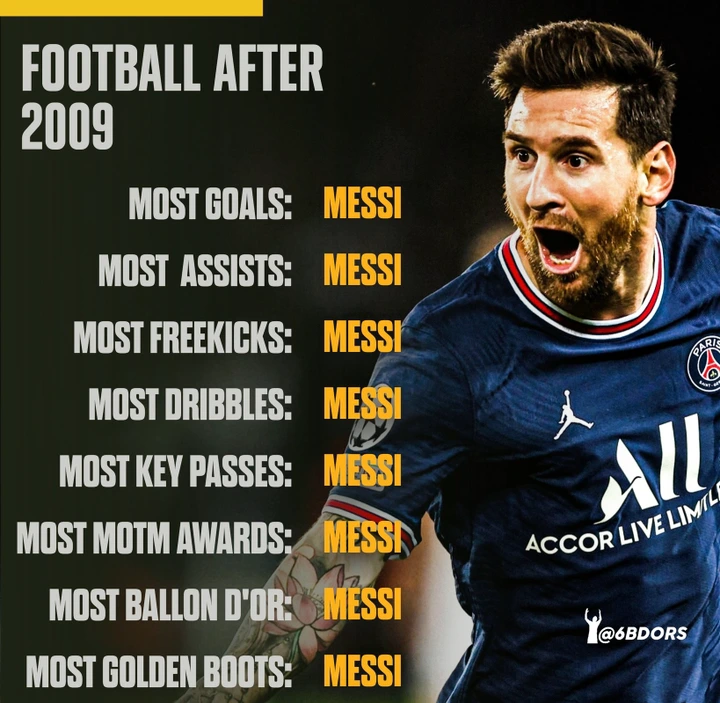 Messi has been dominating football since 2009. No player has been more effective and thrilling than the Argentine since the start of last decade. Apart from that, the 6-time Ballon d'Or winner is an all-round striker who is at the top of all attacking stats since the end of the year 2009.
Favorite opponents at (stats)
Ronaldo has scored many of his international goals against small teams and few against the top countries in Europe, unlike Messi who faces the top teams in South America including Uruguay, Chile and Brazil.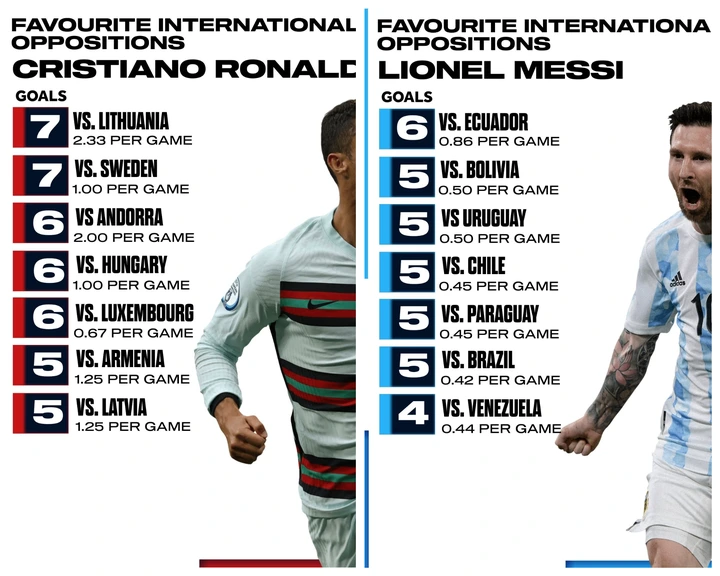 Ronaldo is mainly a prolific goalscorer but Messi is a type of player who makes the game more interesting. The aforementioned record and stats prove that the Argentine is the greatest of all time.
Back to top button