Sports
10 Chelsea Players with the Most Followers on Instagram
Chelsea is one of the biggest clubs in the world. The club nicknamed The Blues has many star players in their
10 Chelsea Players with the Most Followers on Instagram
Chelsea is one of the biggest clubs in the world. The club nicknamed The Blues has many star players in their squad.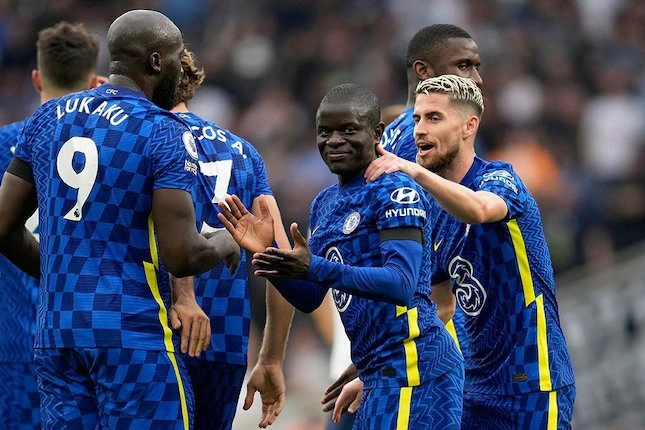 Like most people, Chelsea players also have social media accounts. One of the social media that is often used by the Blues players is Instagram.
Chelsea players use Instagram for many things. One of them is to report on daily activities both on and off the field.
There are several Chelsea players who have quite a lot of followers on Instagram. Anyone? Come on, see the list below! Data was taken on Tuesday (5/10/2021)
Timo Werner
Timo Werner came to Chelsea from RB Leipzig last season. The performance of the German player still does not look optimal. Even so, Werner still got the opportunity to play from Thomas Tuchel. Werner's Instagram account is now followed by 2.9 million people.
Cesar Azpilicueta
Cesar Azpilicueta is the captain and also one of the senior players in the Chelsea squad. He has defended the Blues since 2012. The Spaniard has made more than 400 appearances for Chelsea. Azpilicueta has 3 million followers on Instagram.
Kai Havertz
Kai Havertz became Chelsea's most expensive player last season. The German midfielder was redeemed from Bayern Leverkusen for 80 million euros. Havertz also became Chelsea's hero in last season's Champions League final. He has 3.8 million followers on his Instagram account.
Mason Mount
Mason Mount is a Chelsea academy player. The English midfielder is now one of the key players for the Blues. Mount has made eight appearances in all competitions this season. He has many followers on Instagram, which is 4.1 million.
Mateo Kovacic
Mateo Kovacic has played for Chelsea since 2018. The Croatian midfielder has shown quite a slick appearance in midfield. As a football player, Kovacic has many followers on Instagram. Kovacic's follower count hits 4.3 million.
Christian Pulisic
Christian Pulisic joined Chelsea in 2019 from Borussia Dortmund. Since then, Pulisic has become one of the important players in the Blues attack line. Pulisic is under contract with Chelsea until 2014. He also has 4.5 million followers on Instagram.
Hakim Ziyech
Hakim Ziyech is a Chelsea winger of Moroccan nationality. He was recruited by the Blues from Ajax Amsterdam in the summer of 2020. So far, Ziyech has recorded. The 28-year-old player has 4.9 million Instagram followers.
Romelu Lukaku
Romelu Lukaku returned to Chelsea this summer. The Belgian player was redeemed from Inter Milan for 115 million euros. Lukaku is now Chelsea's mainstay to break into the opponent's goal. Lukaku's Instagram account now has 8.3 million followers.
N'Golo Kante
N'Golo Kante is one of Chelsea's best players. The French midfielder has shown a solid performance since arriving from Leicester City. Kante is known as a simple and smiling star player. Kante's Instagram has 12 million followers.
Thiago Silva
Thiago Silva came to Chelsea at a very young age. Nevertheless, the Brazilian player was able to adapt to the Premier League style of play. Silva is now an important element in Chelsea's defence. The former PSG player has 18 million followers on Instagram.
Back to top button