Sports
10 Most Expensive Signings In Manchester United's History
Jadon Sancho has finally completed his medicals at Manchester United, and he will now play as a right winger
10 Most Expensive Signings In Manchester United's History
Jadon Sancho has finally completed his medicals at Manchester United, and he will now play as a right winger for the Red Devils next season. Manchester United finalized his deal a few weeks ago, and the English forward is now the club's third most expensive signing in history.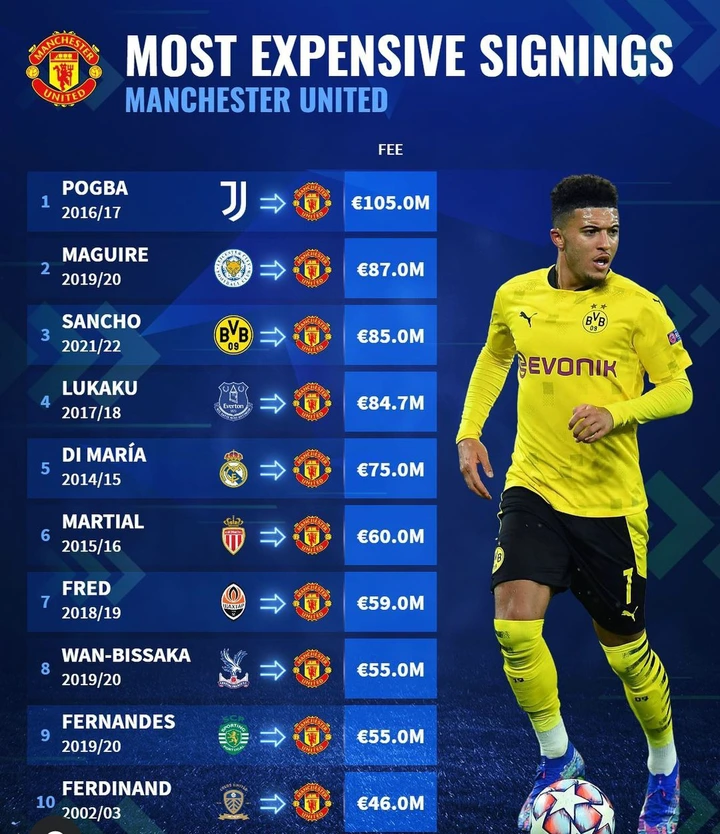 Paul Pogba is Manchester United's most expensive signing since the 2016/17 season. The defensive midfielder was signed for 105 million Euros from Juventus. The French midfielder has yet to extend his contract with Manchester United, despite interest from Paris Saint-German. Harry Maguire, the current captain of Manchester United, is ranked second on the list. The former Leicester City defender joined the club for a fee of 87 million Euros.
Only five Manchester United players were signed for at least 75 million Euros. The players in question are Paul Pogba, Harry Maguire, Jadon Sancho, Romelu Lukaku, and Angel Di Maria. Anthony Martial, Bruno Fernandes, Aaron Wan-bissaka, Fred, and Rio Ferdinand are among the other Manchester United players who made the top ten list.
Back to top button