Sports
10 Most Valuable Goalkeepers In The World

10 Most Valuable Goalkeepers In The World

Currently, Italian International Gianluigi Donnarumma is the most valuable goalkeeper in the world with a €65m market value. The 22 year-old was one of the best goalkeepers in 2021 as we got to see him win the EURO tournament with Italy.

At the second spot on this list is Belgian International, Thibaut Courtois with a market value of €65m. We also got to see the 29 year-old in action yesterday as he conceded a goal which led to Real Madrid suffering an unfortunate 1-0 loss to Getafe in the La Liga.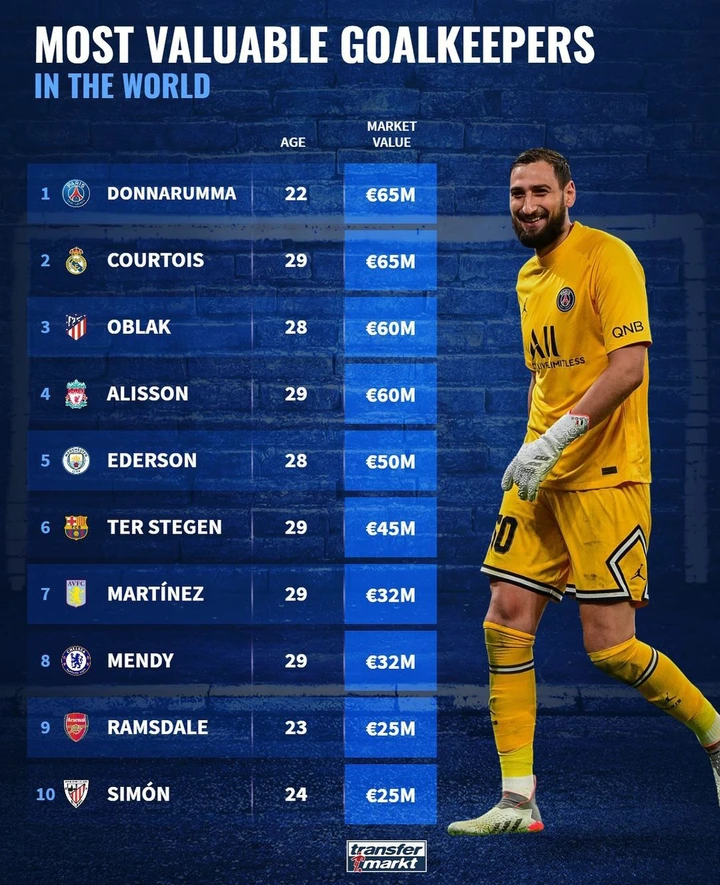 Brazilian International, Alisson comes up at the 4th spot on this list with a €60m market value while Ederson trails behind at the 5th spot with a €50m market value.
Chelsea's goalkeeper, Édouard Mendy is at the 8th spot on the list with a current market value of €32m, with Aaron Ramsdale coming up at the 9th spot with a €25m market value.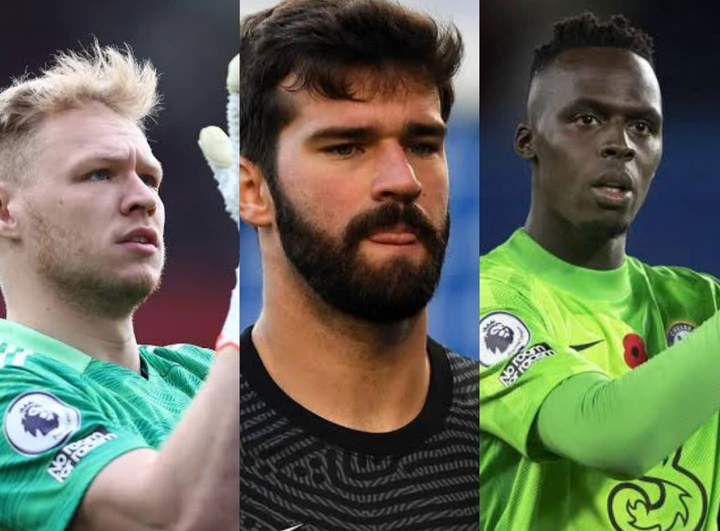 What's your take on this?, Kindly leave your thoughts in the comment section below..