Sports
2 Times Ronaldo Escaped A Red Card And The Reason Why He Wasn't Sent Off
2 Times Ronaldo Escaped A Red Card And The Reason Why He Wasn't Sent Off
Manchester United star, Cristiano Ronaldo has been fortunate to stay on the pitch on two occasions after committing a foul that could have resulted in being shown a red card. Ronaldo should have been sent off on these two occasions. Luckily for him, he escaped being sent off from the pitch.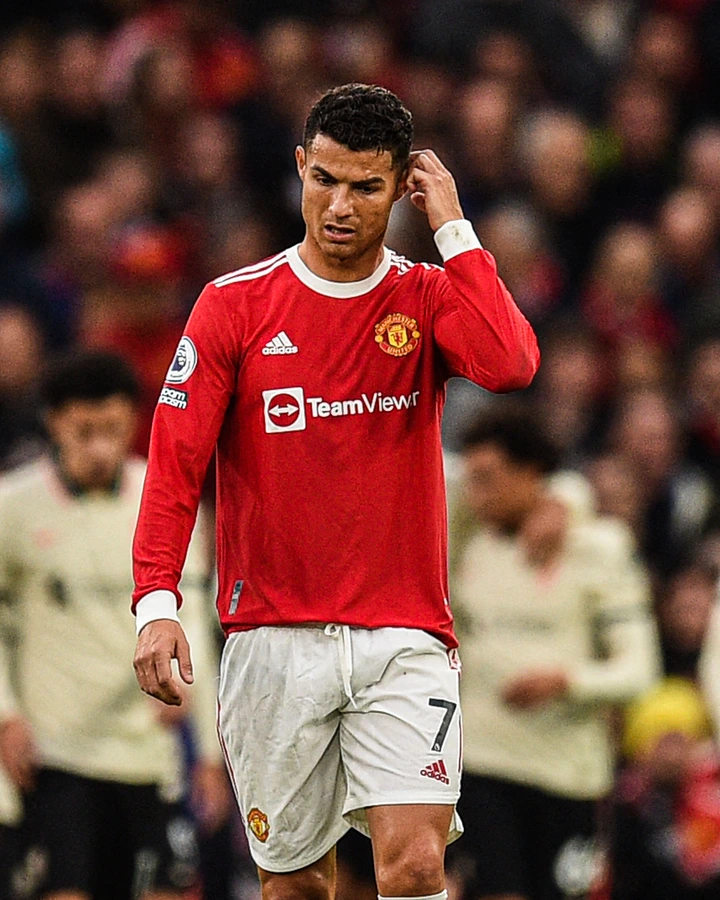 Ronaldo has committed two offenses where he could have been sent off from the pitch in this football season. This article presents to you two times Ronaldo escaped being sent off from the pitch after committing a grievous foul. One was committed in the recent game vs Liverpool and the other was committed during the international break.
Without much ado, let's delve into two times Ronaldo escaped red card so far in this current football season.
1. Ronaldo Escaped Red card vs Liverpool
Cristiano Ronaldo escaped a red card in first-half stoppage time during the Manchester United game vs Liverpool. Ronald seems to be frustrated after Manchester United conceded four goals in the first half of the encounter. He angrily kicked Curtis Jones as he challenged for the ball.
Referee Anthony Taylor should have sent Ronaldo off before half-time but show him the yellow card instead. Based on a review of the footage, the reason why Ronaldo wasn't sent off is that there was no physical contact with Curtis Jones during the challenge. He was noticed kicking the ball and not Curtis Jones.
2. Ronaldo Escaped Red Card After Slapping Dara O'Shea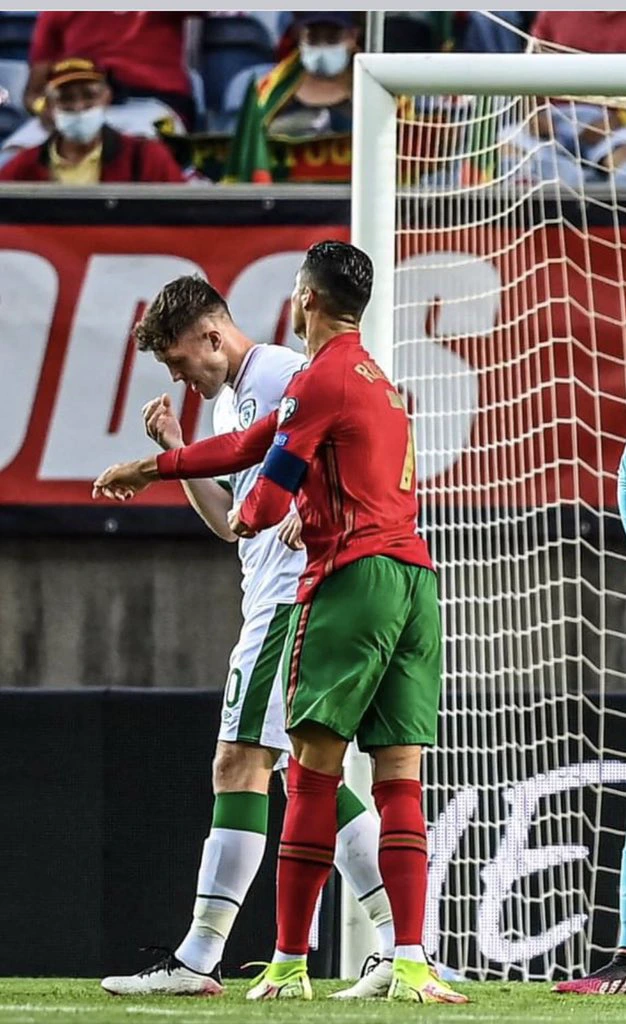 Cristiano Ronaldo escaped a red card on the night he became the all-time leading goal-scorer in men's international football. It happened that Bruno Fernandez was fouled inside the box and Portugal was awarded a penalty.
As Ronaldo stepped to kick the ball, Ireland player, Dara O'Shea kicked the ball away. This prompted an angry reaction from Ronaldo who immediately slapped Dara O'Shea. Ronaldo escaped being sent off for the foul on Dara O'Shea. According to Sport Bible, the referee didn't notice the action and Ronaldo escaped the red card.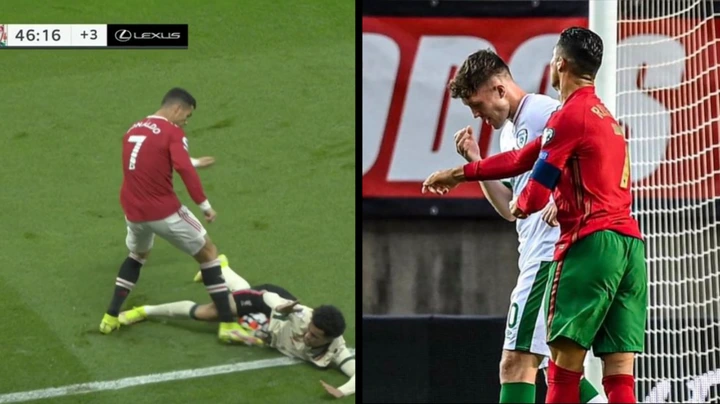 What are your thoughts on the two incidents? Share them from the comments section?