Sports
3 Chelsea's Problems Thomas Tuchel Should Solve During International Break
Chelsea manager Thomas Tuchel will be looking to improve his team's form after a slew of poor results in recent weeks, and he will
3 Chelsea's Problems Thomas Tuchel Should Solve During International Break
Chelsea manager Thomas Tuchel will be looking to improve his team's form after a slew of poor results in recent weeks, and he will have much to work on over the international break. The Blues have lost their opening two games of the season, 1-0 losses to Manchester City and Juventus in the Premier League and Champions League, respectively, while Tuchel's side needed Southampton to be reduced to ten men before taking control in their 3-1 triumph over the Saints at the weekend.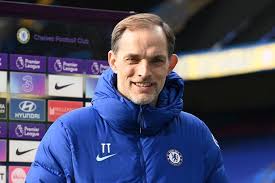 Here are 3 problems the German coach should solve for Chelsea during the International break:
1. Finding the best role for Romelu Lukaku
Lukaku's former Inter Milan coach Antonio Conte took a swipe at Tuchel for his use of the Belgian. In the midst of Lukaku's five-game goal drought, the Italian argued that Chelsea still haven't worked out how to use him.
Lukaku frequently found himself deep, isolated, and needing to hold up play while support arrived when Chelsea was defending against Man City for long periods of time. While Lukaku's hold-up play is impressive, he shines when facing the opposition goal.
Thomas Tuchel must find a solution to this challenge. If you play to Lukaku's strengths, he may be able to score more goals.
2. Who plays behind Lukaku
Tuchel settling on an aggressive duo to play behind the striker might help Lukaku reclaim the form he showed in the first month after his spectacular £97.5 million transfer from Inter.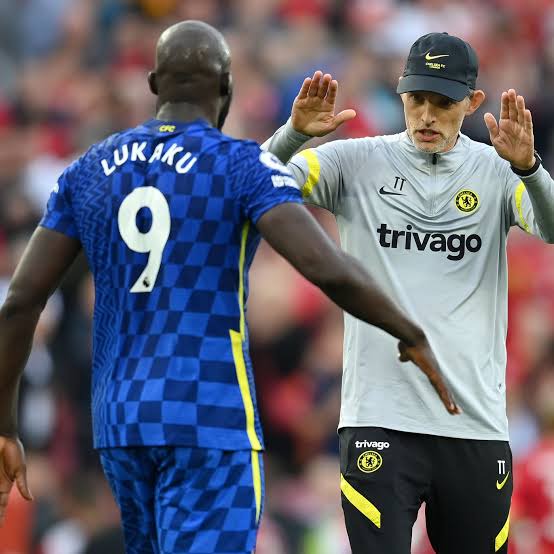 Credits: Chelsea Chronicles, Twitter, Google
Mason Mount and Kai Havertz have been frequently used by the German, although neither has had a good start to the Premier League season.
Tuchel's roster has a lot of choices for the two offensive midfield positions, which is one of his main assets. Christian Pulisic may be a world-beater on his day, but he hasn't played since scoring against Crystal Palace on the season's first day.
Over the international break, Tuchel may want to explore trying to find a player that fits Lukaku's style.
3. Winning the biggest games
Given Tuchel's Champions League triumphs last season, it may seem petty to criticize his big-game record, but Chelsea have struggled in a few matches against clubs of their level this season.
Last week's 1-0 losses to Manchester City and Juventus, understandably, caused some alarm. Chelsea will need to work hard to finish first in their Champions League group if they are to win the competition.
The Blues were awful in both games and had previously failed to overcome Liverpool this season, but they were not helped by the fact that they were reduced to ten men following Reece James' red card.
Those are the games where the 48-year-old may choose to be a little more daring. After all, he has the necessary tools at his disposal.
Back to top button