Sports
3 New Records Mikel Arteta set, after Arsenal's 5-0 loss at Etihad Stadium
3 New Records Mikel Arteta set, after Arsenal's 5-0 loss at Etihad Stadium
Arsenal suffered a third loss in the new EPL season after suffering a 5-0 defeat during a visit to Etihad Stadium. The match saw goals from four city stars Gundogan, Jesus, Rodri, and, the man of the match Torres who scored two goals and made an assist.
In this article, we'll be talking about the three new records Mikel Arteta set, after leading his club to their defeat of the new Premier League season.
1. Three Consecutive Defeats In The Start Of A New Premier League Campaign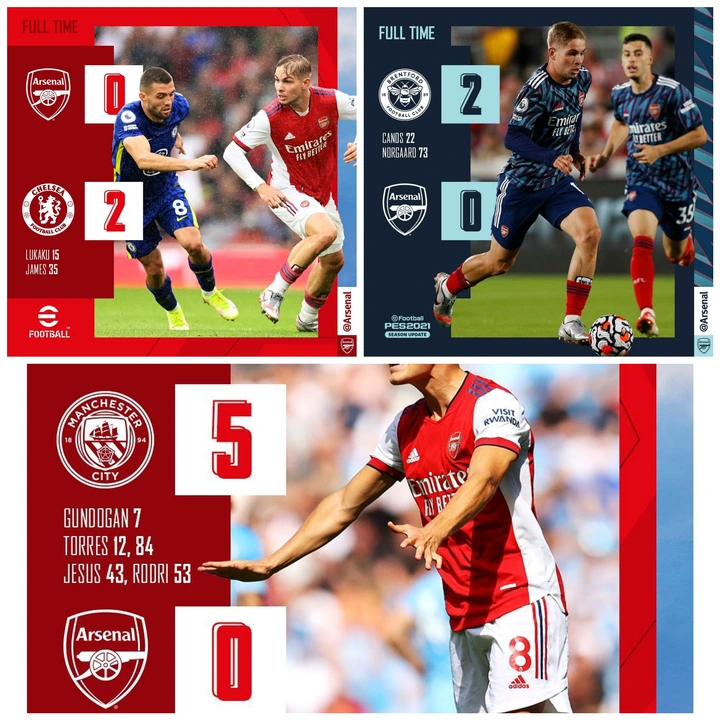 After an away defeat to Manchester City, Arsenal has now lost the three consecutive domestic league games they've played since they started the 2021 new EPL season Under the management of the 39-year-old Spanish professional football manager Arteta, and it is the worst start the club has ever had to a new Premier League season.
2. Conceded a Total of Nine Goals in the First Three Consecutive Matches They've Played In The New EPL Season
Arsenal's 29-year-old German goalkeeper Bernd Leno has conceded a total of nine goals in their first three goals of the new premier league campaign season.
This includes an away 2-0 loss to the newly-promoted side Brentford, a 2-0 loss to their league rivals Chelsea in last week's London Derby, and a 5-0 defeat to Pep's men at Etihad Stadium. This is the worst record the club has ever had recorded under previous managers.
3. Lowest Ball Possession in The Club's Previous Matches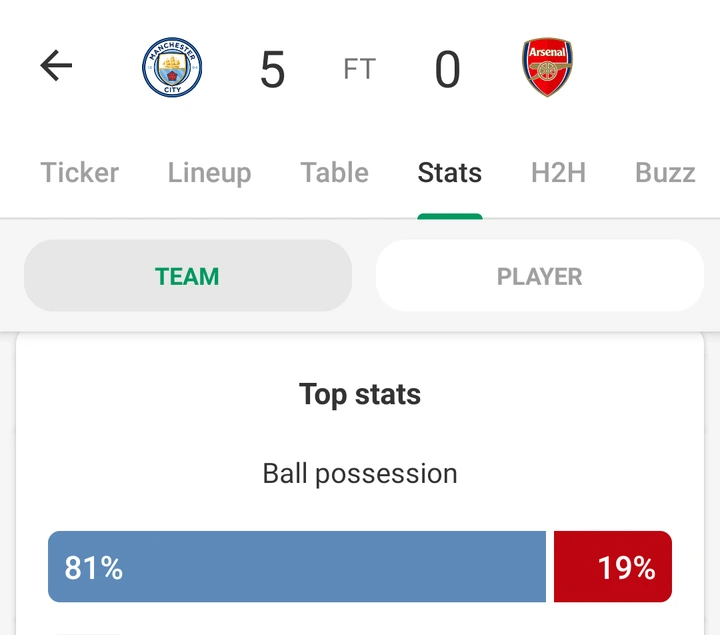 Arsenal recorded the lowest ball possession they've ever had in a match during their visit to Etihad Stadium. They managed to get just 19 percent of the match, while their host had 81 percent.
Back to top button