Sports
3 Terrible Things That Could Happen To Man United If Ole Continues For Too Long
3 Terrible Things That Could Happen To Man United If Ole Continues For Too Long
Manchester United have not been impressive since Ole Gunnar Solskjaer took charge of the club as the manager. Finishing second in the league table is the highest achievement Man United have with Ole in charge. The Red Devils may not be able to compete with the top teams in the Premier League if Ole is left for too long as Man United coach.
1. Man United may be like Arsenal
Arsenal was one of the strongest rivals of Manchester United during the late 90s and early 2000s, but the Gunners fell out of the title-winning clubs having sold many star players and failed to replace them with quality players. The last EPL Arsenal won was 2003/04 invincible. Wenger's philosophy was to recruit players from the youth squad into the senior team but along the run, the best he could achieve with that was top 4 finish on the Premier League table. Fans called for his sacking as they couldn't bear it, and since then, several managers that have managed Arsenal have not been able to build the team to compete for the Premier League title.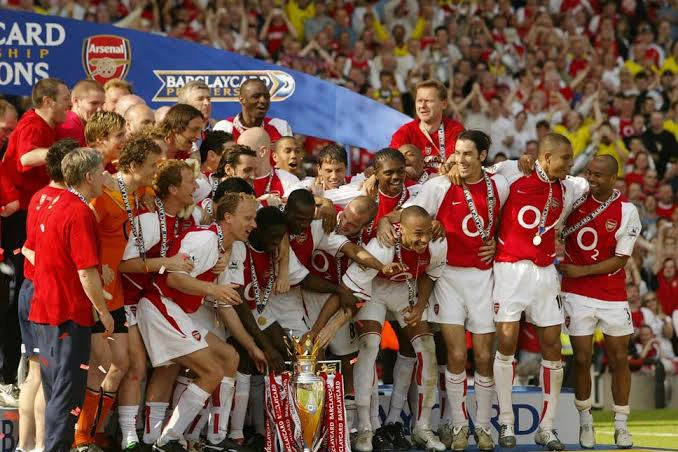 Man United may find themselves in the same level Arsenal are if Solskjaer is left for too long with the club because the Norwegian lack the ability to drive the team to the top level the club belongs to. Just as Arsene Wenger's long term stay at Arsenal turned them into top 4 challengers instead of title, Ole may also turn Manchester United into a continuous struggling team instead of a title-winning team.
2. Ronaldo's career will be ruined
It would be so disappointing that one of the best players in the world Cristiano Ronaldo would be playing for a low performing team being poorly managed by Ole. Playing in the Champions League may become impossible and that won't be good for Ronaldo who is still one of the best in the world.
3. Club will lose value
Manchester United have always been on the top list of most valuable clubs in the world for many years now. If Ole is left for too long as the coach, the fans won't be happy and may result in low turnout in the stadium. Ronaldo being a top player may want to leave and the club may find it difficult to sign other top players. All these will result in Manchester United losing their place as one of the most valuable clubs in the Premier League and the World.