Sports
3 Things That May Change In Man United Tactics As Ralf Rangnick Officially Takes Over This Weekend

3 Things That May Change In Man United Tactics As Ralf Rangnick Officially Takes Over This Weekend

Manchester United have officially confirmed the appointment of German coach, Ralf Rangnick on an interim basis. Ralf Rangnick will take over from Michael Carrick who decided to step down as caretaker role. Michael Carrick has done a great job in his short stint as Manchester United interim coach, winning two matches and drawing one as set up a perfect momentum for Ralf Rangnick to kick off his Manchester United career.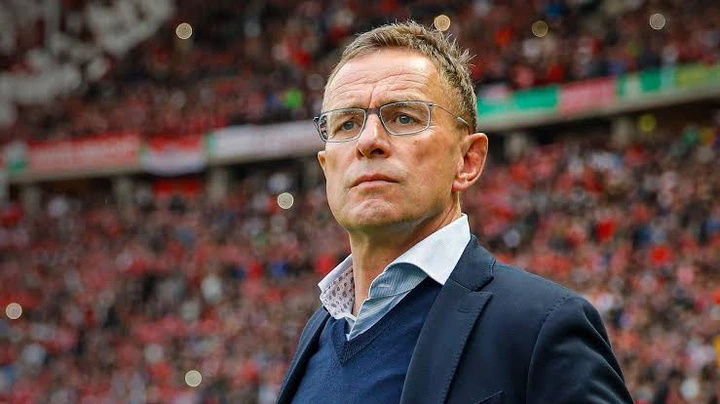 Without any doubt, Michael Carrick success in his short stint has exposed a lot to Ralf Rangnick who will take charge of his first Premier League game when Manchester United host Crystal Palace on Sunday. New managers always mean new changes and Ralf Rangnick is the man that will bring a lot of changes to Manchester United style of play.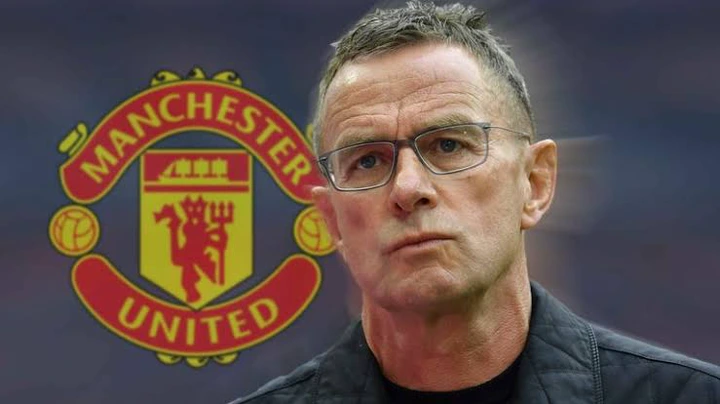 His love and obsession with a high pressing style of play will no doubt bring changes to the Manchester United team as they fight to revive their season back.
After studying and analyzing Ralf Rangnick style of play over the years, here are three (3) things I believe will change in the Manchester United style of play.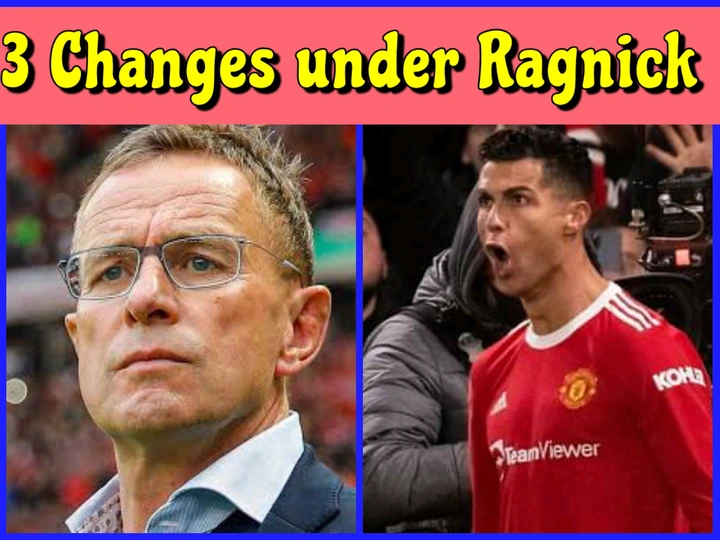 1. Organized defence:
Without any doubt, Manchester United has the worst defensive record among the top of six Premier League clubs. The Red Devils have conceded over 30 goals in all competition this season which is terrible record judging by the Manchester United standard.
The reason for Manchester United poor defensive record is as a result of Ole Gunnar Solskjaer's tactics and poor arrangement of his defensive line. With Ralf Rangnick we can expect a massive improvement in the defence.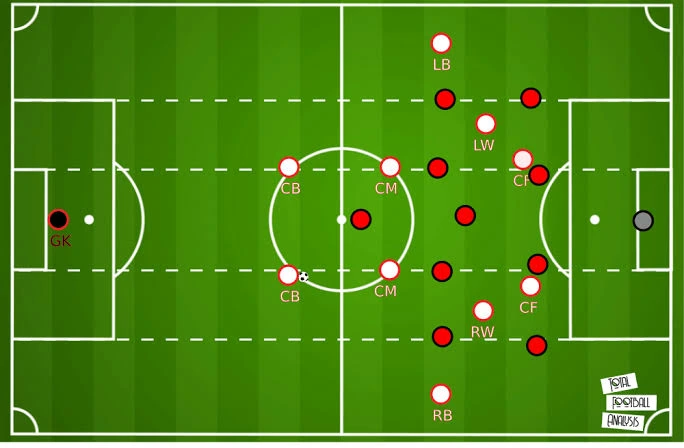 (Pictorial sample of a high Pressing style with the team putting the opponent under pressure)
For the records, Ralf Rangnick plays a high pressing attack which puts the opponent under pressure throughout the match. This simply means Manchester United defenders won't be doing much or facing a lot of shots as high press will keep the opponent busy throughout the game.
Manchester United defenders Conceded a lot under Ole Gunnar Solskjaer because the opponent is always attacking the Red Devils which should be the other way round.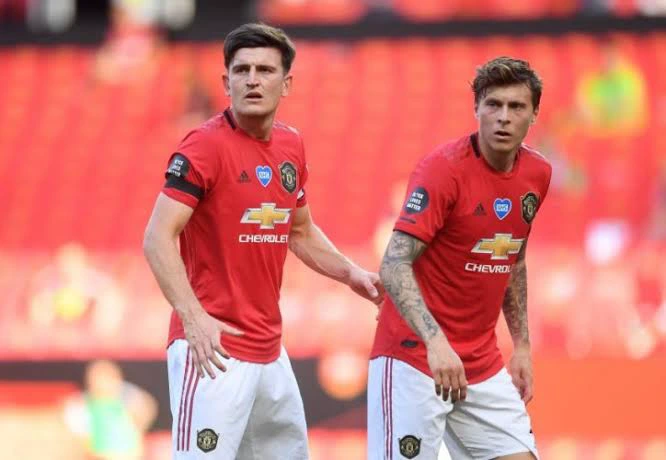 2. Coordinated and balanced midfield:
Under Ole Gunnar Solskjaer, Manchester United midfield was in shambles and an eyesore to behold due to poor arrangement. Ralf Rangnick is known to play the 4-3-3 formation which will consist of a defensive midfielder, a central midfielder and an attacking midfielder.
Manchester United will be balanced and effective under Ralf Rangnick as players will play in their natural position. Fred, Scott Mctominay or Matic will fight for a place in the Defensive Midfield, Paul Pogba and Donny Van De Beek will battle for the Central midfield while Bruno Fernandes, Juan Mata and Jesse Lingard will fight for the attacking Midfield slot.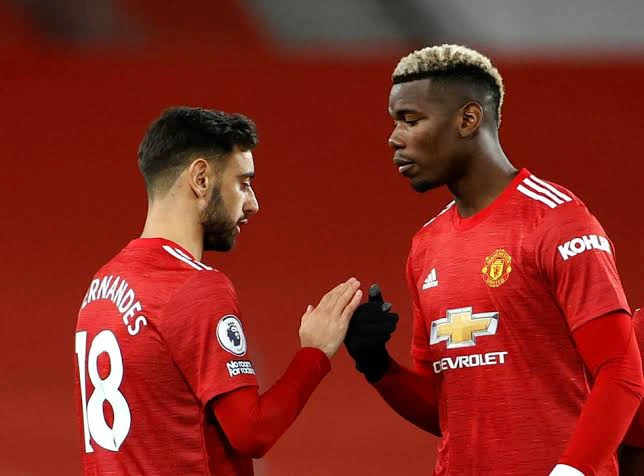 3. High scoring Attackers:
Although Manchester United attackers are already good finishers with the likes of Cristiano Ronaldo, Mason Greenwood and Marcus Rashford made an impact this season. With Ralf Rangnick now in charge, things could get better for Manchester United attackers as the likes of Jadon Sancho, Marcus Rashford and Cristiano Ronaldo will benefit from Rangnick's ultra pressing style.
Manchester United attackers will enjoy playing for a coach that has vision and a formidable style of play. Jurgen Klopp's Liverpool style of play is similar to Ralf Rangnick and for the German coach to fully implement his style in Manchester United, he must have the right players.
At Liverpool, Jurgen Klopp has two fast wingers in the mould of Mohamed Salah and Sadio Mane and creative fullbacks (Trent Arnold and Andrew Robertson). The strength of Ralf Rangnick style lies in his wing forward as they will be the first to activate the high pressing before the Midfielders joins the frail.
At Manchester United, Jadon Sancho and Marcus Rashford could be to Ralf Rangnick what Salah and Mane are to Jurgen Klopp while Luke Shaw and Aaron Wan bissaka will play Andrew Robertson and Trent Arnold role. Cristiano Ronaldo will occupy the central forward role but will continue to rotate with the wingers similar to Roberto Firmino or Diogo Jota does for Liverpool.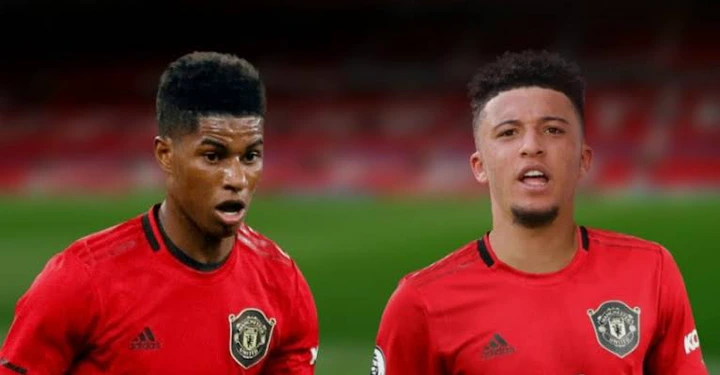 Conclusion:
A clear took at Ralf Rangnick style of play and current Man United team it is very clear that a lot will change for the good of the club.