Sports
4 Players Most Likely To Break C. Ronaldo's Record As The Top Goalscorer In Men's Int. Football
4 Players Most Likely To Break C. Ronaldo's Record As The Top Goalscorer In Men's Int. Football
Yesterday Cristiano Ronaldo became the highest goal scorer in men's international football after he scored two late goals to help Portugal secure a 2-1 victory over Ireland.
The record was previously held by Ali Daei who is retired with 109 goals, Cristiano Ronaldo now has 111 goals and he is still going strong but he faces stiff competition from some active footballers who might likely break the record.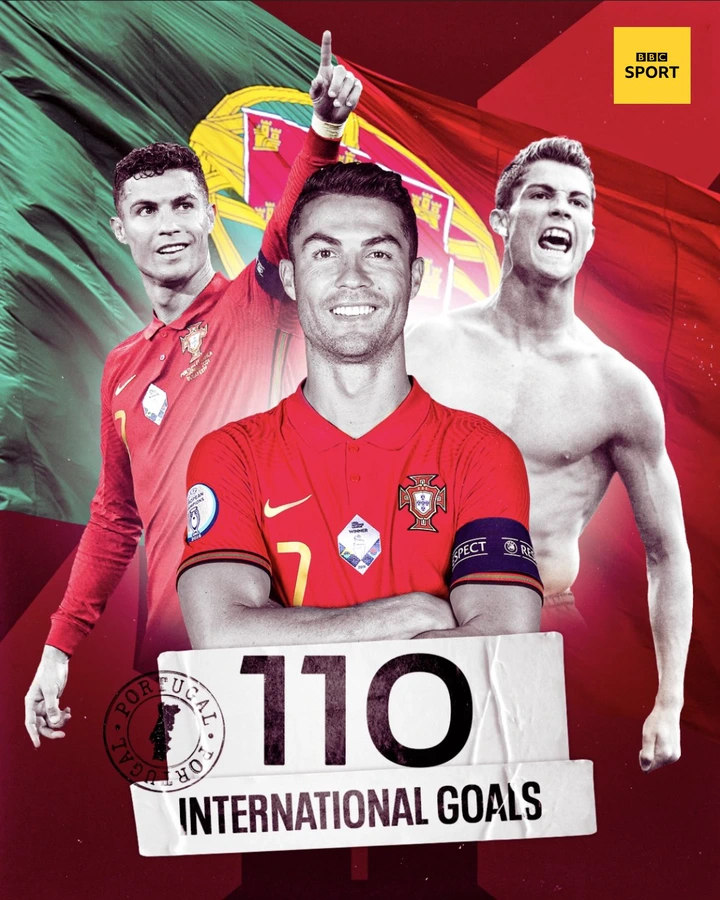 Ronaldo is currently 36 years old and he might retire very soon, the record he recently set might be in danger of getting broken by another player, although while he is still active he will likely score more goals and increase his international goals tally, but when he decides to retires it will present a selected few players the opportunity to catch up on his record.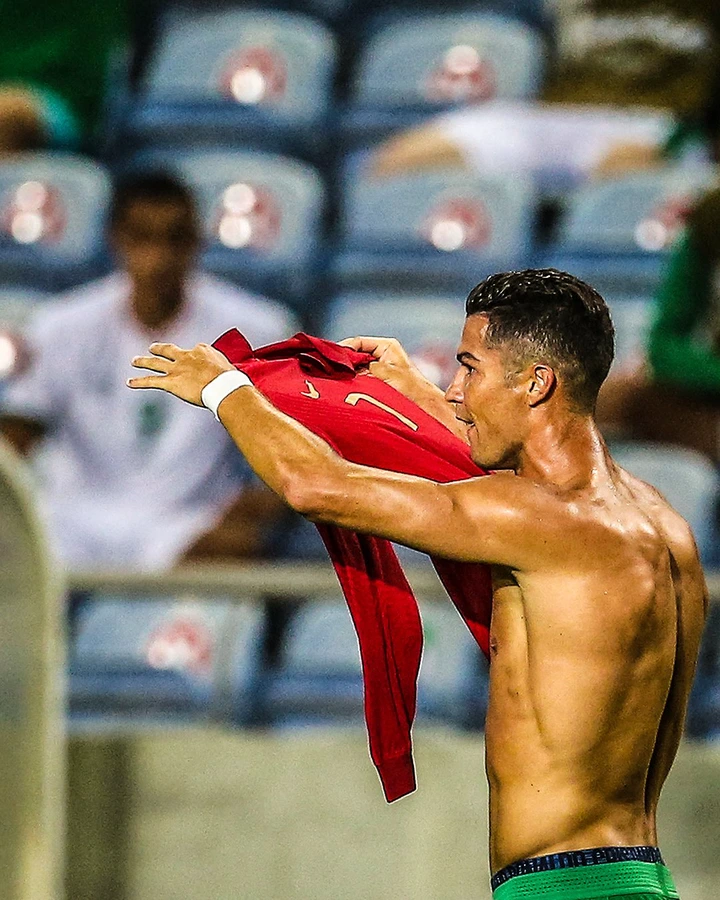 To select the players who might have a chance at breaking Cristiano Ronaldo's record, some criteria have to be met, firstly the players must be active, they must have scored at least 60+ goals and they must be serial goal scorers, four players fit this category of players.
4. Robert Lewandowski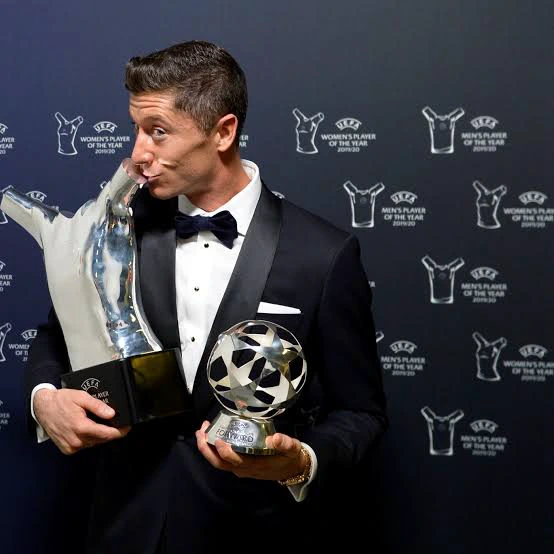 The 33 year old polish striker is renowned for his goal scoring abilities, he currently plays for Bayern Munich and he is regarded as one of the best strikers currently in world football.
He has scored a whooping 69 goals for Poland, it's a massive number but he still has to score 41 goals if he is to catch up with Cristiano Ronaldo, his chances of doing so are slim but he also has age on his side, if he is able to last as Cristiano Ronaldo, then he has three years to catch up with Ronaldo.
3. Sunil Chhetri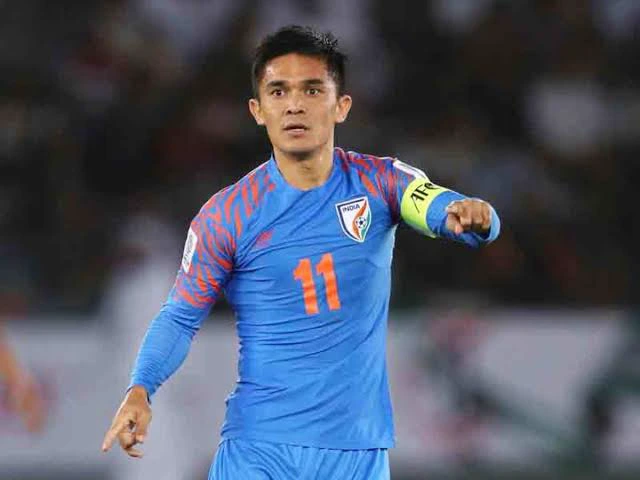 The India striker has a good record but he doesn't have age on his side, at 37 years, he has scored 74 international goals, to break Cristiano Ronaldo's record he will have to go on an amazing goal scoring run in the next couple of years.
Currently, Sunil Chhetri needs 36 goals to catch up with Cristiano Ronaldo.
2. Lionel Messi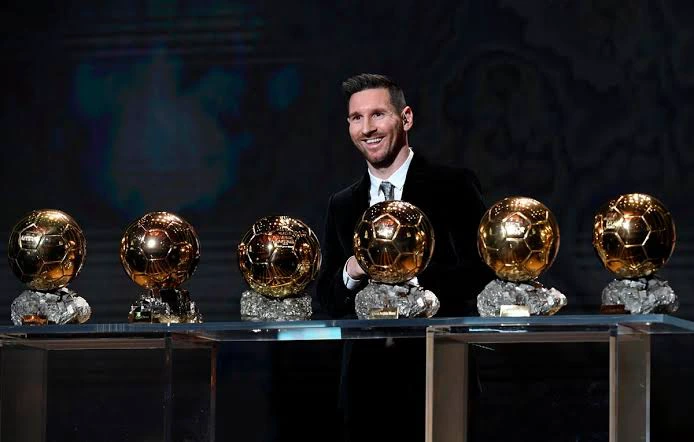 Among the four players mentioned in this article, Lionel Messi is the player mostly touted to break the record, the Argentine currently has 76 international goals, he will need to score 34 more goals if he is to level up with his arch rival Ronaldo.
Messi is currently 34 years old, if he continues playing it will only be a matter of when not if he can break the record.
1. Ali Mabkhout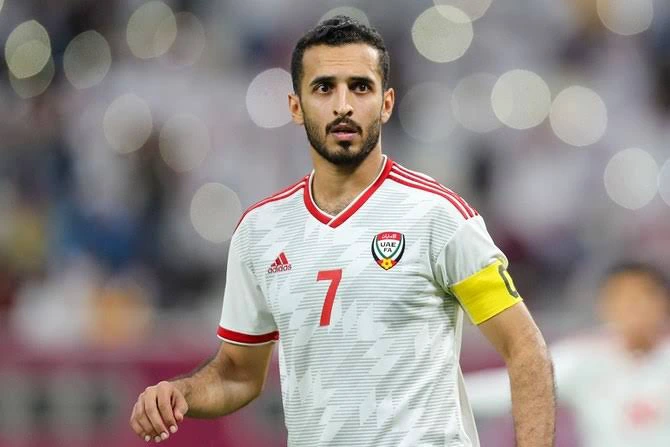 Makbout plays for United Arab Emirates, he currently captains the national team and he has become popular for his goal scoring abilities since his 2009 debut for UAE.
Mabkhout seems to have the brighter chance of breaking the record, currently he has 76 goals which makes him level with Messi, but at the same time he is just 30 years old, 2huch means he had 6 whole years to score 34 goals to level up with Cristiano Ronaldo, well that's if he is able isn't retired by then.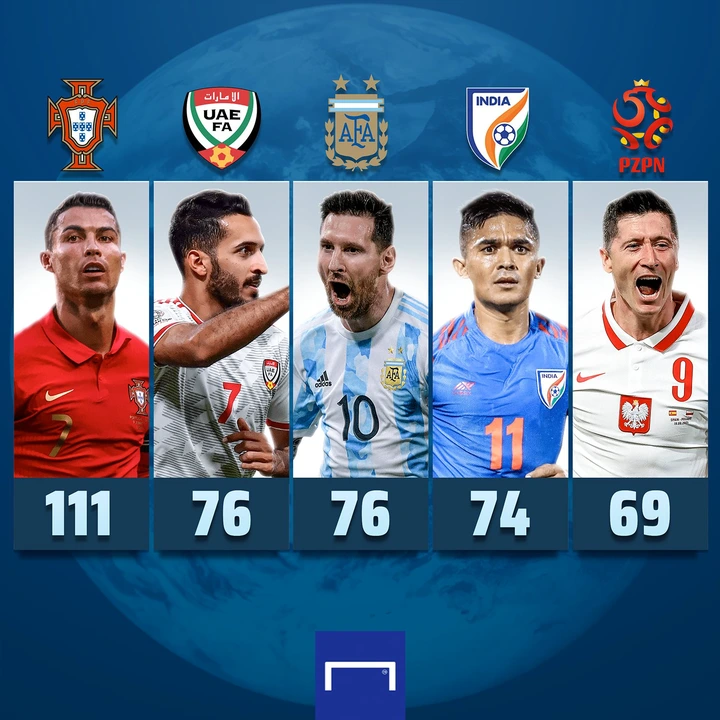 Although this players currently have a great chance of breaking Ronaldo's record but with each passing day their chances become slimmer because Cristiano Ronaldo is still active and scoring goal, who knows how many more goals he will score before he retires.
In my opinion, I think he might score 150 goals before retiring, if he does that only Ali Makbout and Kylian Mbappe might stand a chance of breaking his record.