Sports
5 players Manchester United should sell in 2022

5 players Manchester United should sell in 2022

Since Sir Alex Ferguson's retirement, Manchester United has been struggling. Ole Gunnar Solskjaer, the current manager, has made some progress in gaining control of the locker room.

Manchester United, on the other hand, has a long way to go before being genuinely considered a credible Premier League title contender. The Red Devils have struggled to consistently perform well, and that must change.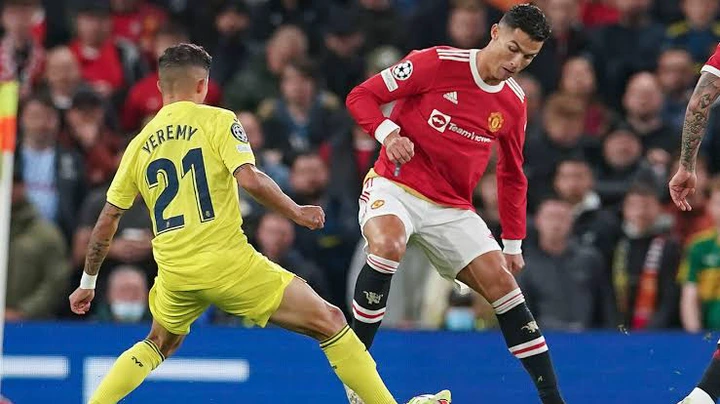 Manchester United should clear deadwood next year
One of the main reasons Manchester United is underperforming is that some players are failing to step up. Given the tight schedule and multiple competitions, it's only natural for Solskjaer to rely on his entire team.
However, some of these players have failed to take advantage of the possibilities that have been presented to them. Others are just as unlucky as they are frequently seen on the bench. Let's take a look at some of the players Manchester United should consider selling in 2022, taking into account all of these factors:
1. Anthony Martial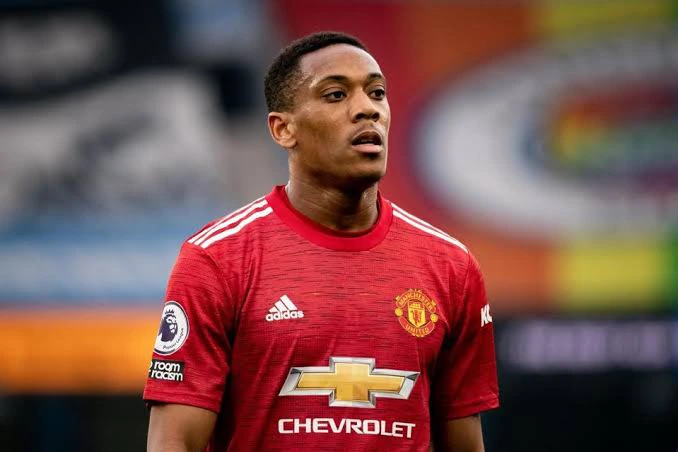 Anthony Martial has put up some of Manchester United's most dismal individual displays in recent years. The Red Devils recruited the Frenchman from AS Monaco in 2015.
With Manchester United, he was expected to do great things, but that hasn't happened. Martial has showed flashes of his potential at times, but he has struggled to deliver on a consistent basis. He is one of the most difficult players to contain when he is singing, but such times have been few and far between.
With Manchester United aiming to be a serious title contender, such performances aren't going to assist them. More importantly, Martial's attitude and casual approach on the field are not what teams demand from their players. If the French striker does not improve his form this season, he should be sold next season without a doubt.
2. Fred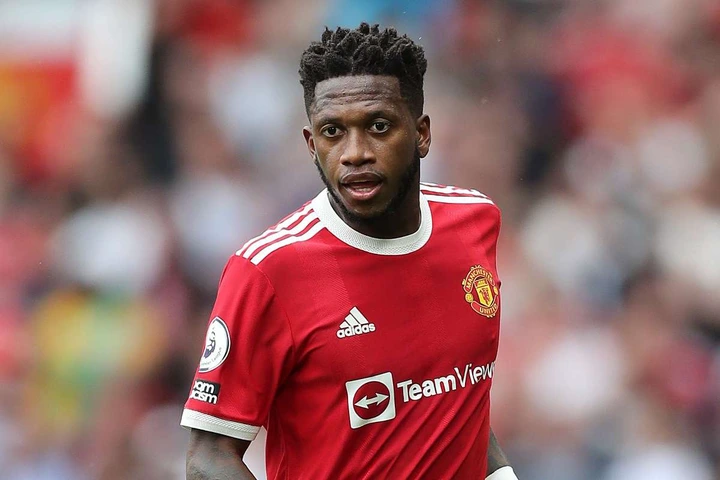 Manchester United's Brazilian midfielder has been making headlines, but not for the right reasons. He has received a lot of flak from United supporters, especially this season.
The Red Devils were unable to sign a defensive midfielder this summer, forcing them to rely on the midfield duo of Scott McTominay and Fred. Fred has suffered with his passing and inconsistency, whereas the Scotsman has done admirably.
Fred allowed Demarai Gray to get away easy in Manchester United's last Premier League match against Everton, which ended in a goal for the Toffees. The match finished in a tie as a result of the goal, with the 20-time Premier League Champions dropping two crucial points.
Few people believe Fred should continue to play for Manchester United because he isn't performing at his best. The Premier League heavyweights will undoubtedly be on the lookout for a defensive midfielder next season, and they should also expect to trade Fred.
3. Dean Henderson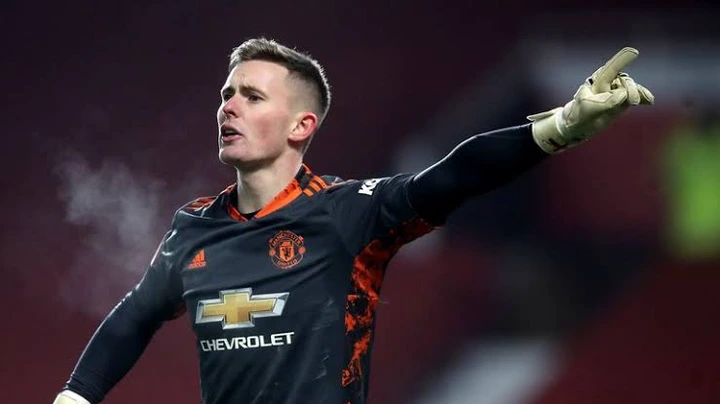 Tom Heaton, a former Manchester United goalkeeper, has joined the club this summer. United currently have three goalkeepers in the squad in David De Gea, Dean Henderson, and Lee Grant, so the move came as a surprise.
This could have suggested that one of the three goalkeepers was leaving, but this did not happen. De Gea and Henderson are two of the league's best goalkeepers. While on loan at Sheffield United, the latter established his worth.
Henderson is a young goalie who is developing into a good one. Nonetheless, he will be up against a formidable opponent in De Gea. This season, the Spaniard appears to be back to his best, making it tough for the English goalkeeper to break into the starting lineup.
Selling Henderson may not appear to be an easy option, but it is one that should be seriously examined. Manchester United already has a backup goalkeeper, so it makes more sense for the Englishman to move on and learn with another team. A buy-back clause in the transfer deal is one sensible strategy to sell the 24-year-old.
4. Donny van de Beek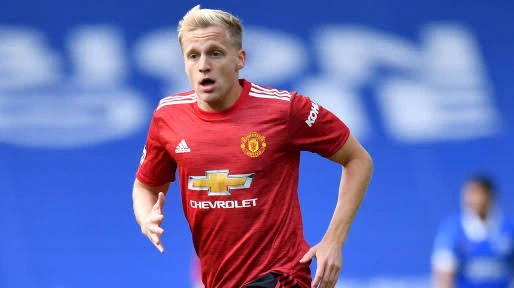 The case of Donny van de Beek is difficult. Manchester United bought the Dutchman from Ajax last season. Ole Gunnar Solsjkaer utilized him less regularly due to the physical character of the Premier League and the time required to adapt.
But, despite the fact that more than a season has gone, Van de Beek has only played less than 600 minutes of Premier League football. What is happening to the midfielder is unjust, given his technical and creative ability. Earlier this season, Solskjaer stated that the 24-year-old will be given an opportunity this season.
Despite this, Van de Beek has not received a considerable amount of playing time. It's understandable that the former Ajax midfielder is enraged, and he's said to be seeking for a new club in January. Given the circumstances, Manchester United should attempt to sell him in January or next summer in order to obtain a reasonable price.
5. Juan Mata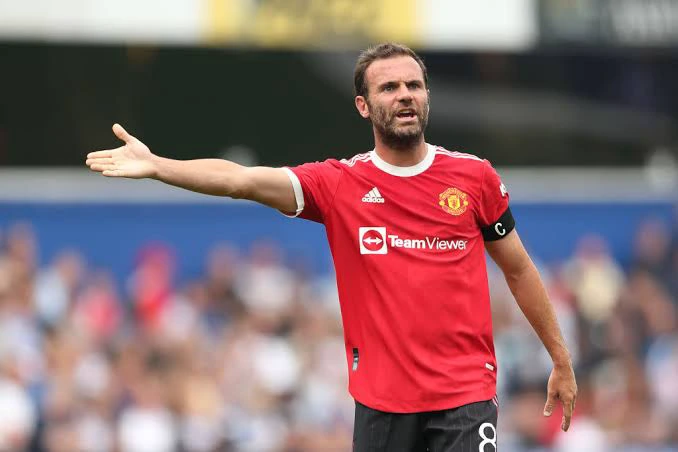 Over the years, the Spanish midfielder has been a standout performer in the Premier League. Juan Mata has had a memorable career in the Premier League, having played for both Chelsea and Manchester United.
His tenure with the Red Devils has been remarkable, but his playing time has severely decreased in recent years. It has less to do with Mata's age and more to do with the quality of the players introduced. After all is said and done, the former Valencia midfielder is now regarded as a mentor.
The 33-year-old is nearing the end of his career, but with weekly salaries of £160,000, keeping him is a financial challenge. It is in both Manchester United's and Juan Mata's best interests for the player to be sold, particularly if he desires to continue his playing career abroad.
Back to top button