Make Money Online
5 Ways To Get A Quick Personal Loan In Nigeria Even If You Don't Have A SmartPhone

5 Ways To Get A Quick Personal Loan In Nigeria Even If You Don't Have A SmartPhone

We live in very interesting times! Sometimes mans can be so broke that you will be looking for even 2,000 to borrow and you won't find. That's the time your friends will be saying things like, "guy I nor get o. Nah my last 200 naira I take buy Indomie cook make we chop so." The most painful part of this type of financial dryness is that you know that in few days you have a guaranteed payment coming, like your salary or a client paying up for work you've delivered. Inside this "borrow me 5k there", somebody will now allow you narrate all your life's problem and still tell you they don't have. Hey God! Let's not even talk about the sizing and see finish that will follow shortly after.

Anyway this post is to show you how to pull through these type of dry days. I will show you how to get micro loans sharp-sharp with zero collateral, zero documentation, even if you don't have a smart phone or an active data plan on your phone. I discuss and breakdown all you need to know about accessing mini-loans using five reliable USSD codes with a simple straight forward loan application process.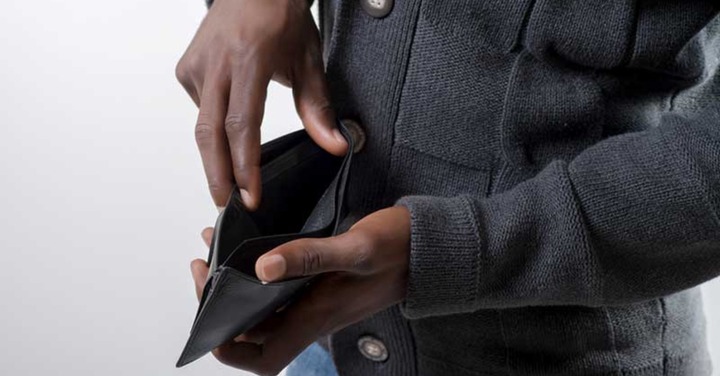 1. GTBank Quick Credit – *737*51*51#
You can qualify to get between N10,000 to N500,000 loan or over, via Guaranty Trust Bank's USSD loan service, Quick Credit.
Requirements: A Nigerian mobile number and a salary account with GTBank.
Upside: Repayment can be spread over a 6 – 12months period. No Collateral or documentation is required.
Downside:  Very high interest rate. Don't be caught up in the hype, because the bank advertises an interest rate of 1.75% monthly, the caveat being "monthly". If you do the math, you will find that you are cumulatively charged between 10.5 – 21% interest paid at the time of loan repayment.
2. Instant Cash – *322*6# 
Requirements: A Nigerian mobile number, an active bank account and a valid ATM debit card.
Upside: One of the easiestloan options available to just about anyone who has access to financial services in Nigeria and no outstanding loan at the time of request. It is super-fast too; if you were boiling an egg while applying for this loan, you'll get the credit alert before your egg is boiled hard.
Downside: The maximum amount available to first time customer is N20,000. However, with a good credit score built over time and timely repayments you can access up to N100,000. The very short loan tenure (14days) and outrageous interest rate too is a bummer! For example, if you were borrowing N7,000 for two weeks, you'll pay back N8,050, which is a whopping 15% interest. Are you guys kidding me!
3. KwikMoney (*561#)
Requirements: A Nigerian mobile number and valid bank details.
Upside: You don't need to be a salary earner to access this loan, anyone with a Nigerian bank account and telephone number can apply for this loan.It takes about 1-5 minutes to complete the application process and get the loan.
Downside: Very high interest rate of 15% and very short tenure of 14days. Also, just like Instant cash, you will have to build your credit score over time to qualify for the maximum loan amount of 100,000.
4. FCMB FastCash – * 329#
Requirements: A Nigerian mobile number and a frequently used FCMB account of an employee or trader.
Upside: Fast process and applicant will be validated using their BVN. Convenient paperless micro-credit that requires no collateral and perfect for emergency needs. You can choose to repay the loan from the next credit you receive on your account or choose to pay on or before the end of 30-day cycle.
Downside: Short repayment period. No information online about interest rate
5. PayDay Loan Access Bank – *901*11#
Requirements: Works much like a salary advance. A Nigerian mobile number and a salary account domiciled at Access Bank.
Upside: Very friendly interest rate of 5.51%. Convenient repayment timeline, which is a maximum of 31days or salary payment day (whichever comes first). The loan will be automatically debited from your account immediately your salary is paid.
Downside: Only available to salary earners.
There are others like Aledin *903# that require you to have a mobile money account, which you can also explore. Don't say I didn't do anything for you. Go ahead and tell me thank you by sharing this article on your social media platforms and with those friends who are steady asking you for loans.
Do you like Fabpulse? We count on you! Follow us on Googlenews, And get 1k.
Click Here,
and
Click
the Star.
Back to top button