Finance
Trending
6 Truths no one will ever tell you about forex trading.

6 Truths no one will ever tell you about forex trading.
The forex market is the most accessible financial market in the world today that can be traded at any location even at the comfort of your home with as low amount as set by trading brokers. Forex trading has being painted in such a way that every novice feels the urge and excitement to venture into it. The glomerous flaunting of cash, houses, gadgets and accessories, cars etc by successful traders whose stories motivate whoever wishes to go into trading. Some successful traders today started trading forex with tuition fee and other source. The fact remains that not everyone that is into forex trading succeeds and not everyone fails.
Here are 6 Truths no one will ever tell you about forex trading. Take this serious to avoid historical mistakes and pitfalls.
1. No one will tell you there's a need for mentorship
Lot of forex traders like me knew about forex trading through Google and attractive bonus adverts. The only part most newbies knew was that they will be their own bosses and make lots of money while trading. This isn't true. Even successful traders still lose some trades.
2. Stress and anxiety

 
Trading forex successfully comes with stress, anxiety, nervousness and emotion. No one told forex traders the pain of blowing a hard funded account. Such pain can't be expressed unless witnessed by a trader.
3. Failure before success
Profiles of successful traders can be seen by internet users from anywhere in the world. The only stories being told and published are the successful ones. Emphasis is made about success story than the underground failures. No one said anything about the sleepness nights just trying to figure out the appropriate time to enter a trade.
4. There will be mistakes in other to learn 

 
When trading as a beginner, no one will tell you the tendency to lost a lot of money. No one said that there will be need to risk anything risk able in order to make success. All points down to figuring things out yourself.
5. Persistency, commitment and discipline is needed to make success

 
Forex is often seen as a get rich quick scheme where you make cash as long as possible and exit the market when it pleases. No one will tell you to keep funding if you haven't make any withdrawal yet. Be calm as you learn the process of trading and focus on charts. Many learnt the hard way because they didn't realize commitment, discipline and risk management skill are required to trade successfully. Trust the process.
6. Character development
No one will tell you that trading forex is more of character development, discipline, emotional control and trading psychology that will teach you most lessons you will need in life especially in business and finance.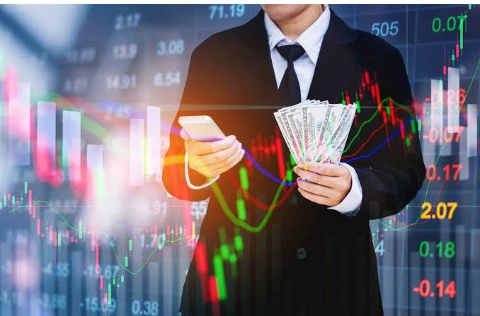 In conclusion,some forex traders understand that forex market is a place to get rich as quick as possible. If you believe that, you will be forced to learn the hard way and that's after you have lost your money. Keep up with the learning process and in years to come, you will be glad you never quit.
Till I write on forex again. Share, follow and leave a comment in the comment box