Sports
7 football legends who have said Ronaldo is better than Messi

7 football legends who have said Ronaldo is better than Messi

One of the greatest arguments in football that have persisted in our generation is the battle of supremacy between Lionel Messi and Cristiano Ronaldo. Both of them are obviously the greatest players of our time and are considered as two of the best to ever play the beautiful game of football. Their incredible goal records and multiple individual awards, alongside the major trophies which they have lifted, speak volumes for themselves.

Ronaldo and Messi have dominated at the pinnacle of football for a very long time. They have won eleven out of the last 12 Balon D'or awards and they both hold some records which other professional footballers – both past and present – can only be envious of. However, one thing which is yet to be resolved is who between them deserves the title of the greatest of all time (or GOAT as many like to put it).

The football fan base have been divided on this argument for over a decade now, and even some legends of the game have given different opinions on the matter.

In this article we will be looking at 7 football legends who have picked Cristiano Ronaldo over Messi as their own greatest player of all time. Below is an examination of their choices based on their quotes.
1. Sir Alex Ferguson
The legendary former Manchester United manager has been a mentor for Ronaldo since he brought him to Old Trafford from Portugal. He knows the player like the back of his palm and did not hesitate to back him up when asked about his opinion of the comparison with Messi.
"Now don't get me wrong, Messi is a fantastic player, it's like he's wearing slippers when he controls the ball," Ferguson said. "But here, for me, is the difference. Messi is a Barcelona player.
"Ronaldo could play for Stockport County and score a hat-trick. He just wanted to be the best in the world."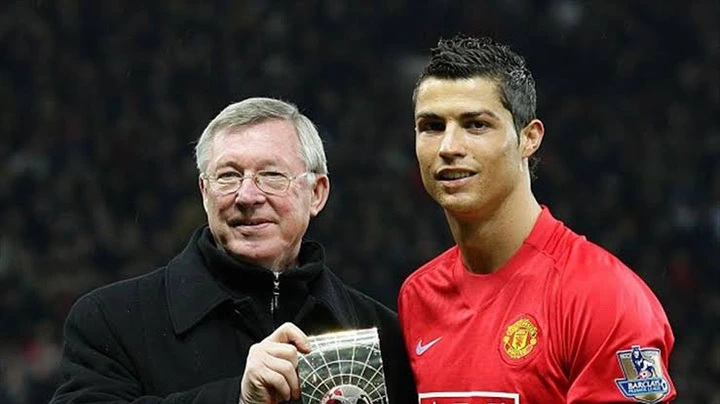 2. Roberto Carlos
Carlos terrorized many teams from the left flank during his playing days and he used to play with Ronaldo while he was at Real Madrid. He also picked Ronaldo over Messi.
"I watch Cristiano train every day and the way he works is exciting," the former Brazil left back said. "He wants to improve every day. That's the difference with Messi.
"Leo is a phenomenon, but that side of Cristiano, of training, professionalism, focus, motivation, success. Cristiano has an advantage over all the others ."
3. Pele
Pele is one of the few players who can get into the conversation of "Greatest footballer of all time" alongside Messi and Ronaldo. His answers have varied from time to time but he has backed Ronaldo ahead of Messi before.
"Today the best player in the world is Cristiano Ronaldo," the Brazilian hero said in 2020. "I think he's the best, because he's more consistent, but you can't forget about [Lionel] Messi, of course, but he's not a striker."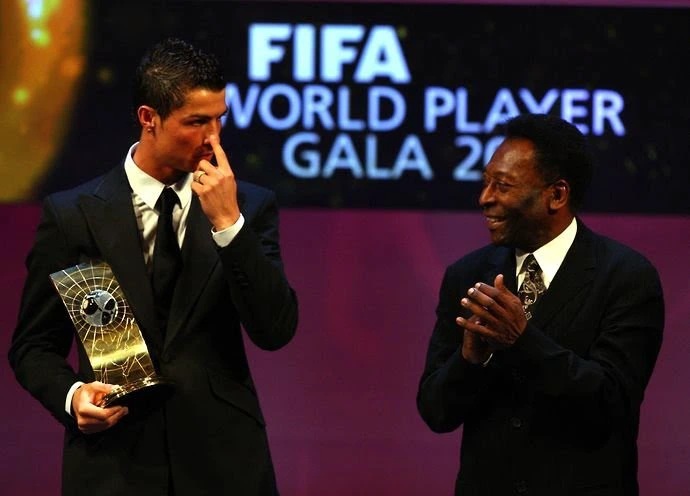 4. Zinedine Zidane
The former Real Madrid player and manager had the privilege to coach Cristiano Ronaldo at the Santiago Bernabeu and he too agrees that the Portuguese icon is better than his Argentine rival.
"Cristiano is the best," the Frenchman said. "Messi is his rival and it's the rivalry everyone wants to see.
"But Ronaldo is phenomenal. There are no words to describe him. He is much better than me even though I had a great career. He's the greatest of all time ."
5. Kylian Mbappe
Those who follow Mbappe closely will know that he has never hidden his admiration for Ronaldo. He looked up to him as a child and still thinks that he is the greatest player of all time.
"From one year to the next, my choice changes between Cristiano Ronaldo and Lionel Messi, even if I have to admit to picking Ronaldo more often," the Paris Saint-Germain forward said. "I loved him when I was younger."
6. Ryan Giggs
Speaking in an interview with Goal in 2017, the Welsh legend did not hesitate to pick his former Manchester United teammate over Messi.
"Well obviously I played with Cristiano so I'm going to go with Cristiano. But they're both two great players. We're living in an era where you're seeing true legends at their best going head-to-head each season.
"It's special to see but Cristiano has done it in Portugal, he's obviously done it in England and he's done it in La Liga and also on the national front with Portugal as well. I think Cristiano for me just pips it, but only just."
7. Iker Casillas
Casillas played alongside Ronaldo at Real Madrid and also thinks that he is better than Messi. In 2012, the Spanish shot stopper said:
"I'd choose Cristiano over Messi because he's a player who gives us so much every season and he's a player I spend time with every day."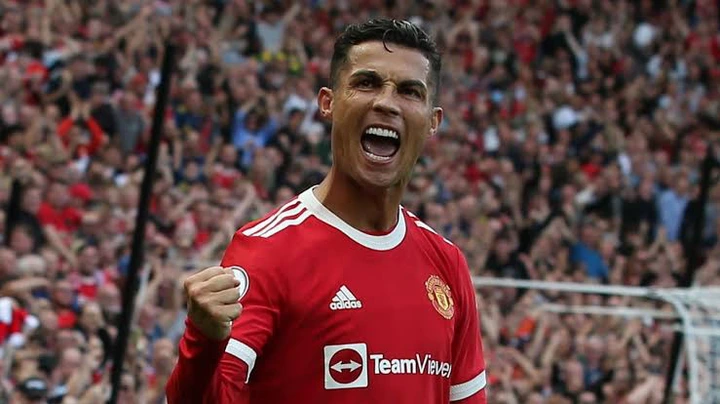 What is your opinion on the Ronaldo and Messi debate? Who is the greatest of all time between the two of them?
Share your thoughts in the comments section below.
Back to top button