Finance
7 Profitable Business  You Can Start With 50K
Like millions of Nigeria currently, you're thinking of starting your own business and being your own boss
7 Profitable Business  You Can Start With 50K
Like millions of Nigeria currently, you're thinking of starting your own business and being your own boss.
However, starting a business in Nigeria can be expensive to execute. This is largely due to the fact that too many types of businesses require a lot of money to start up, and so, scare many people away from even trying to start, run, or grow a successful business of their own.
But what if there were profitable businesses in Nigeria that you could start for 50,000 Naira or less?
This is a question many aspiring entrepreneurs ask but rarely get reasonable answers to.
To answer that, I will give an insight on 7 profitable business ideas in Nigeria that you can start with 50,000 Naira or less and the STEPS you need to pull it off.
1. E-Payments and POS Business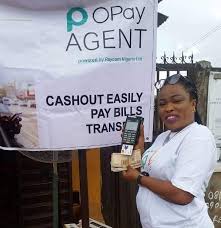 POS business can be otherwise known as agent banking business. It involves the transfer of funds, withdrawal of funds, sale of recharge cards and bill payments like GoTv, DSTV, Startimes, and PHCN Bill services.
This business is an extension of services offered by financial institutions like banks through which customers get convenience. Therefore the fee you charge customers for this services is called convenience fee.
You can a get POS machine from your Bank, and activate online banking: If you live in a school/student area or a place where banks aren't much, you can handle e-payments for people and make your small change.
Steps
Get a viable location.
Understand how to use the machine.
Get a reliable host.
Request for your POS Machine.
Make up banners and advertise your business.
Open other locations and expand.
2. Snail farming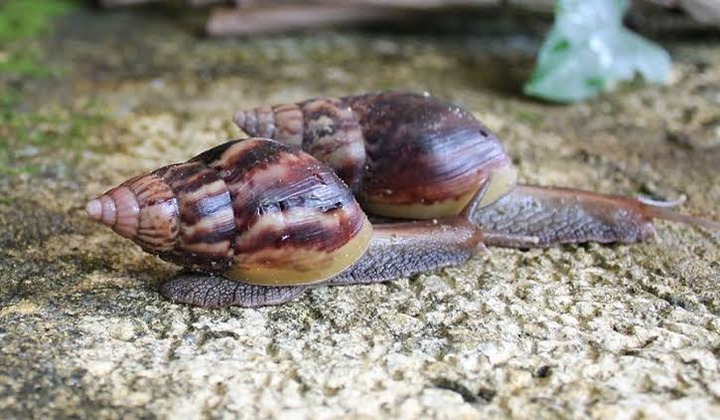 Snail farming in Nigeria is even more popular, due to its relatively cheap cost of startup and If you market your products well, your business will thrive. This is a business you can start from your backyard.
Moreover there has been a recent surge in demand of snail meat in recent years. Restaurants and eateries are now providing customers with various snail delicacies.
Why not tap in to that business and make money?
Steps
Read up about snail farming; know the strategies and know how of the job.
Decide which species of snail to farm.
Set-up your farmland for housing; make sure the space is big enough to house them and it is also important for their development.
Purchase your snails.
Monitor the proper feeding and rearing of the snails.
Get a viable market e.g restaurants, eateries, chefs
Harvesting and selling of the snails.
3. Mobile and Electronic Accessories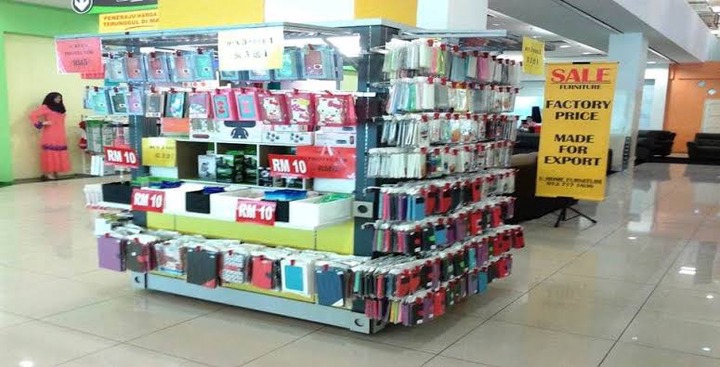 The use of various types of mobile phone keeps increasing day by day as technologies advances. Mobile phones are used for many purposes and activities in the world today and most importantly for communication.
Mobile and electronic Accessories such as Pouches, Chargers, USB cables, HDMI cables, earphones and more, can be sourced on Alibaba, Ali Express, Deal Extreme, etc. The more you buy the lower the price. And they are light so shipping won't be a burden. Your market is anyone who uses a phone, so basically everyone.
Steps
Make a survey of the latest and phone accessories in high demand.
Find the right business location e.g markets, phone repair zones, higher institution zones.
Get the best supplier ( get the best deal ).
Get people to see what you sell: your store should have hooks, show-glass, display racks, shelves, etc. to display the accessories.
Market your business (WhatsApp, Facebook, Twitter, Instagram).
Be financially prudent. (Use your head o )
4. Importation of Secondhand (Okrika) Clothes, Shoes and Bags
Selling okrika [second hand wears like shirts, trousers, suit, undies, bags, shoes etc.} is a business that many new entrepreneurs are looking forward to start because of the high demand for affordable and durable clothes in Nigeria. Okrika means a lot to so many people especially the youths, the low-income earners and fashion freaks. So many Nigerians today are wearing okrika knowingly or unknowingly. Most of the stock boutique you see around the road and streets are mostly been stock with first grade okrika.
Let me tell you something, in this country there is a popular belief that used materials last longer than new ones. Besides, the economic climate forces people to patronize the cheapest options for their basic amenities.
Although government policy does not favor most importation businesses any longer, you are sure of recouping your investment from this fast-growing business within a short time. Sales of Okrika wears is a lucrative business idea in Nigeria with small capital.
Steps
Get a viable location; if you're selling kids wears, you should look at zones around school, hospital etc. For youths, markets, university zones etc. It is also smart to look at junctions and busy roads.
Get a good market; there are a few here, choose the one in close proximity. Notable ones are, Kofar Wanbe in Kano, Tejuosho, Katangua, Aswani, Alaba in Lagos.
Know the grades and quality of the wears you buying.
Get a good price/deals.
Know what people want to buy.
Market and sell.
5. Plantain Chips Production Business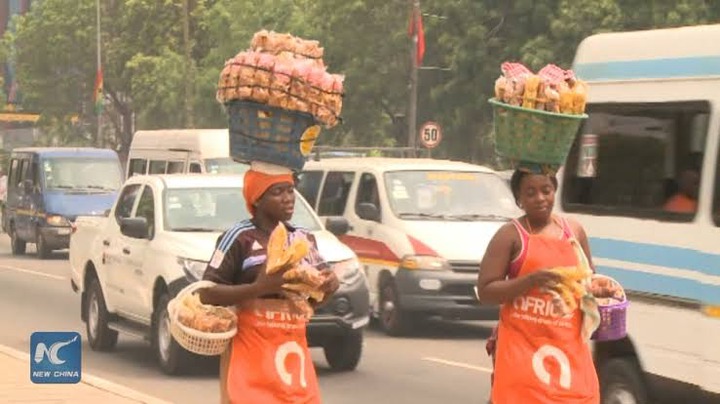 Another low capital business in Nigeria, plantain chips are literally the second most popular snacks after beef rolls that are sold on the traffic in Nigeria. People stuck in traffic, especially Lagos, constantly reach out to street traders to buy plantain chips and a drink.
You could take advantage of this low-cost business opportunity to make plantain chips and sell them through people who market the snack in traffic or kiosks around public environments like bus stations, schools, and more. .
Steps
Get a viable location.
Get a strong customer demand base.
Create a unique identity or taste.
Sell, Sell, Sell.
6. Social Media / Influencer Marketing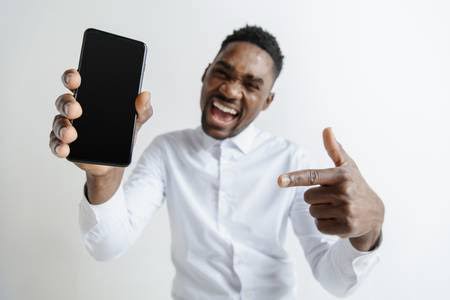 Social Media is the new 'Oil well'
Facebook, Twitter, Instagram, YouTube etc are fast becoming the avenue for everyone to connect, buy and sell. These are platforms where Nigerians are making a load of cash just by sharing engaging contents and building a loyal followers list. This is a business idea you also need to venture into if you are crazy about social media.
One of the reasons this is smart job is because how to run the business is simple, just own a smartphone and an internet connection, also the cost of running is very low and your market is at your fingertips.
Build up a following on any of this platform and you could quickly be approached by major brands, gear companies, and other relevant businesses that sell products or services related to the type of content you share. If you have hundreds of thousands of followers, you can easily charge anywhere between 15,000 – 50,000 Naira per post or more—which makes for a very profitable side business idea.
Steps
Get a gadget ( a smartphone, laptop )
Open an account
Build a good follower base and understand your followers
Create relevant posts and engage people
Be consistent.
Create an identity
Contact brands and pitch your business.
7. Cake and Cupcake Bakery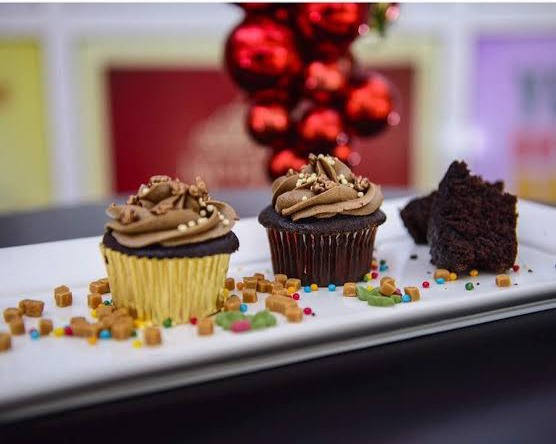 The cake making business is a very lucrative and profitable venture to do. A lot of people like and appreciate cakes making it an easy product to sell. Cake is one of the most consumed snacks and meal by people in Nigeria and all over the world as it is eaten a lot.
You can get started on a low budget by baking and decorating right in your own kitchen.
In the course of the year, there will be several times of celebration and you will be the go to person to make those products.
Your products need to be unique to achieve success. Your customers are school students, your neighbors, children department in church and everybody having the taste for baked products.
An effective marketing idea is to send samples of your cakes to interested parties to make sure they send business your way or showcase pictures of the cakes on Social media using appropriate hashtags.
Steps
Get the training; learn from the best cake makers in the industry. Your success in the business of great baking skills and versatility. There are a lot of different cakes that can be made with a lot styles, designs and decorations with cakes these days that need to be learnt and this can be done through a good training program.
Get good equipments; don't go for cheap, go for quality.
Find a good sales llocatin.
Get a good customer demand base.
Carve a niche.
Market your goods by all means.
Make sure you meet a lot of people.
Honorable mentions
1. Soap making
2. Makeup artistry
3. Shirt production
4. Small Chops Food Business