Sports
8 Teams That Will Battle For The Remaining 4 Spots In The Round Of 16 On Wednesday night

8 Teams That Will Battle For The Remaining 4 Spots In The Round Of 16 On Wednesday night

The 2021/2022 UEFA Champions League group stage games will come to an end after the last 8 games of the group stage will be played on Wednesday night. There are only 4 spots left out of the 16 spots that will qualify for the knockout stage of the competition and eight teams will be battling for the remaining four spots as they face each other in the last game of the tournament on Wednesday night.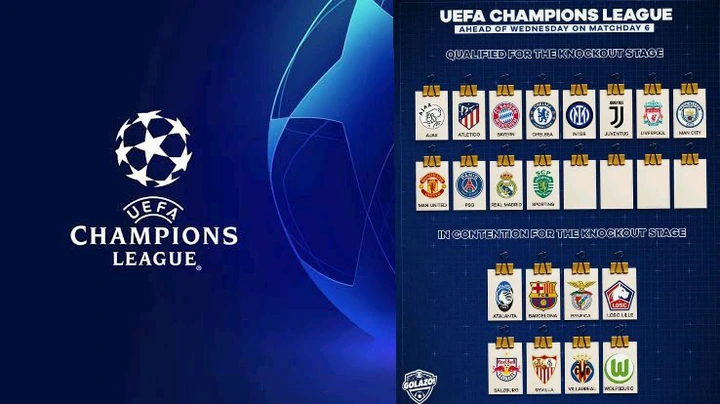 The teams that have already qualified for the knockout stage of the competition include Ajax, Atletico, Bayern, Chelsea, Inter, Juventus, Liverpool, Manchester City, Man United, PSG, Real Madrid, and Sporting CP.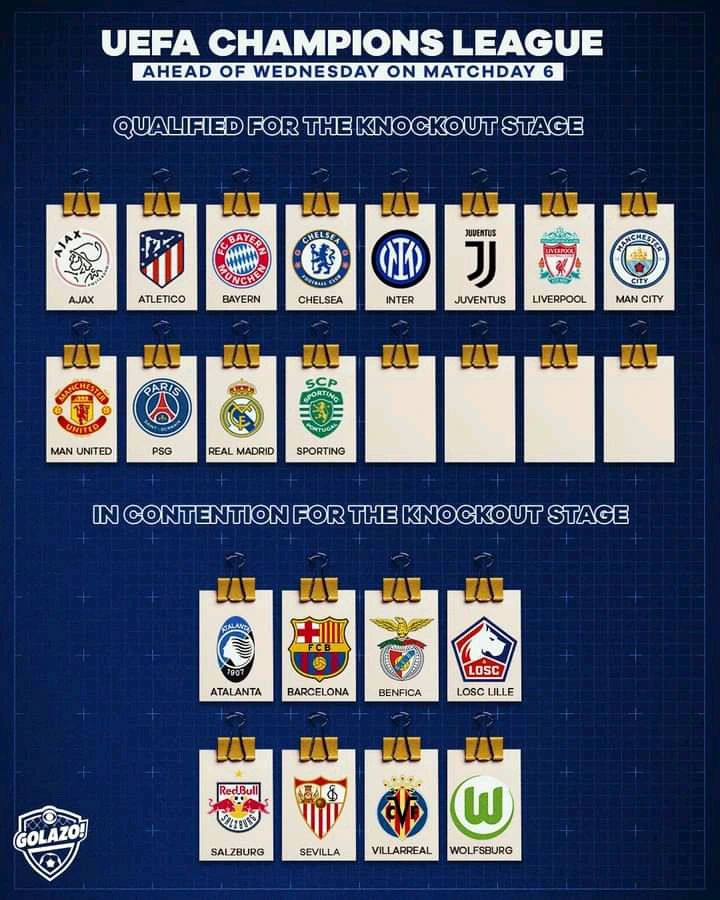 Only 4 spots are reaming to be taken, and eight teams can still be able to get their hands on one of the four spots remaining in the UCL.
In Group E of the competition, two teams can still qualify. Barcelona and Benfica are going into the last day of the group stage with the hope of qualifying for the round of 16. Benfica will qualify if they win their game, Barcelona will also go through with a win only if Benfica should lose their game.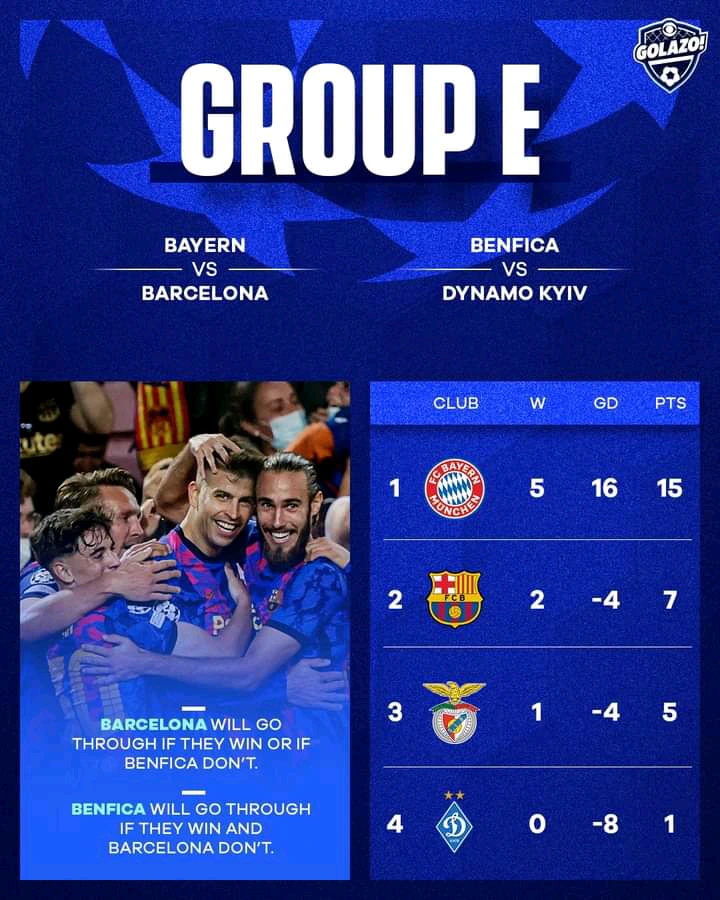 Atlanta and Villarreal are the two teams that can qualify for the round of 16 from group F of the competition.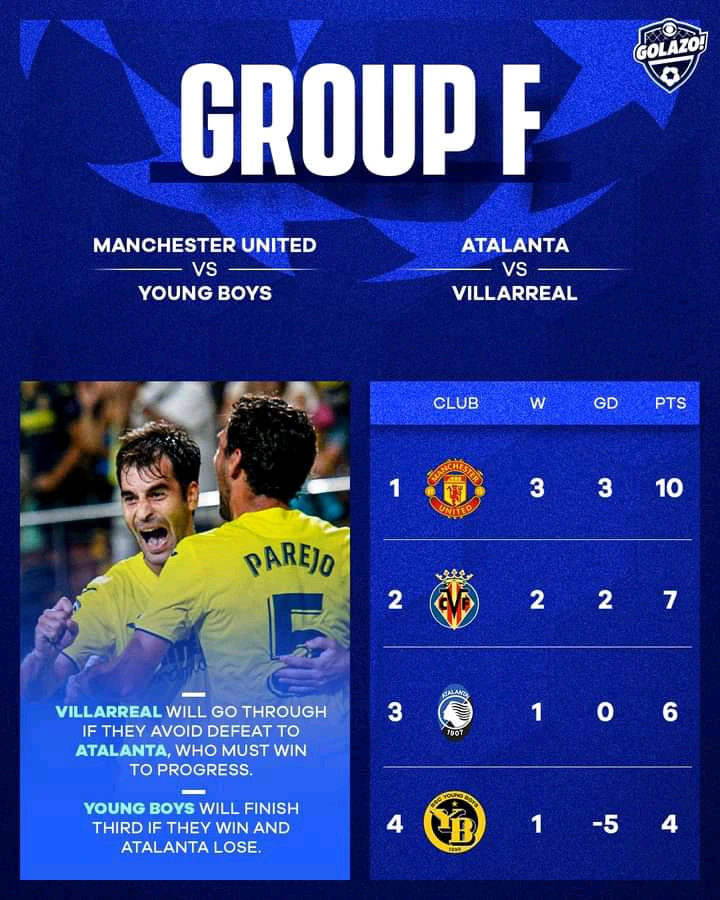 In Group G of the UEFA Champions League, 4 teams are still fighting for a spot in the Round of 16. Sevilla, Wolfsburg, Salzburg, and Lille can still get qualifications for the next round of the UCL.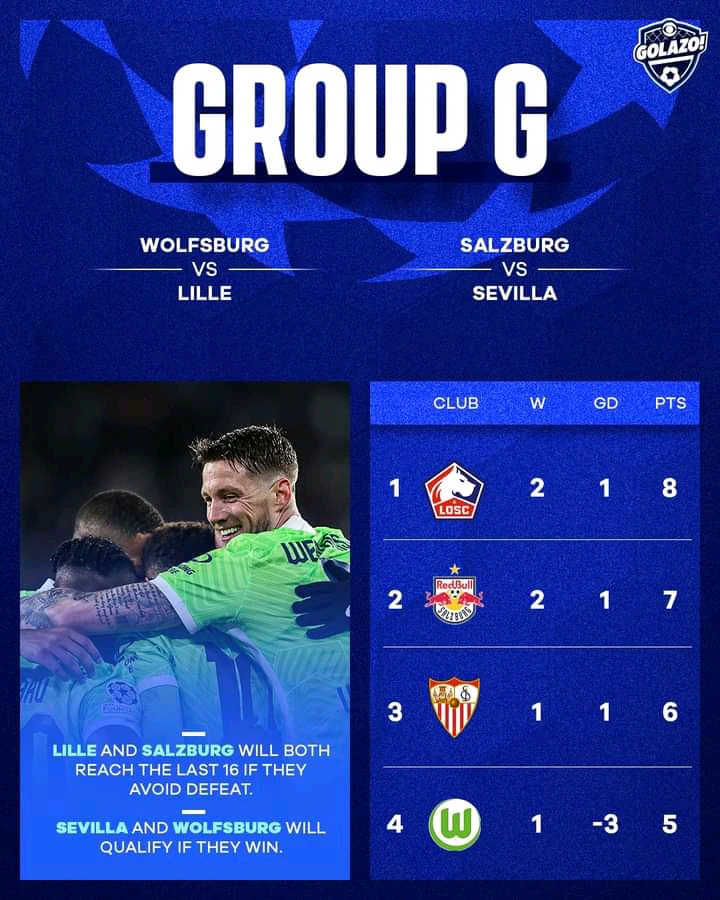 The last Four spots of the UEFA Champions League round of 16 will be decided on Wed night depending on the results from the eight teams who are in the battle for the remaining four spots in the competition. Which team do you think will go through between all 8 teams?