Review
9 Useless Expenses That Will Only Make You Poor
9 Useless Expenses That Will Only Make You Poor
Every month, we have countless expenses that make our salary go up and down quickly. Simple expenses can be mentioned such as: food, clothing, accommodation, travel, medical examination and treatment, and transportation. However, in addition to the required expenditure, there is also an item called "other expenditure".
This means that unnecessary expenses inadvertently become a decent part of our budget, and by eliminating these pointless expenditures, we can save money on unnecessary expenses. larger purchases, such as buying a car or going on a long trip
Here's a list of investments that make you 'throwing money out the window' in vain and costing you money:
Single-use cosmetics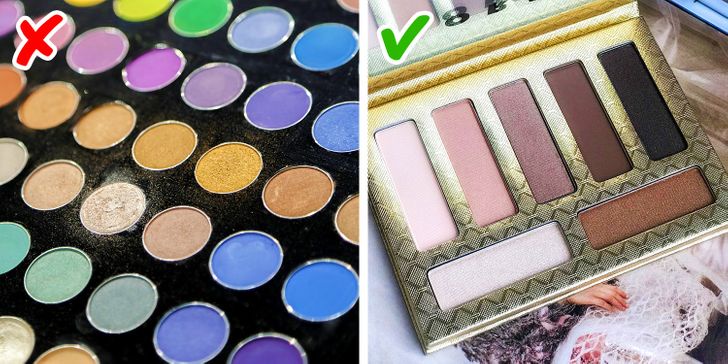 How many cosmetic products do you use only once? Eyeliner, lipstick, blush…
Before buying a new cosmetic, ask yourself, "Will I use this item at least until I have half left?" It may sound unreasonable, but investing in expensive cosmetics can help save your budget. While the habit of hunting cheap goods, and regularly ordering Flash Sale can make you exhausted quickly.
Expensive pet toys
It's sad because pets sometimes have the same habit of using things as their owners. Often expensive toys will make your baby less interested.
Your boss may not care about an expensive house invested with half a month's salary, and just get excited about the cardboard box you are about to throw in the trash. Your dog will probably still happily nibble on any new toy, but still enjoy the old toy he's been used to playing since he was a baby.
If you want to make your pets really happy, take care of them more.
Sport equipment
Are you determined to exercise regularly? Don't rush to buy expensive sports equipment with the long list of health benefits advertised by advertisers. In fact, most exercise equipment is only used for a short time, and then will stay on the balcony or a corner of the room, and sometimes even make us uncomfortable because it takes up space. accumulate. If you want to see if you're persistent in exercising, sign up for a gym for a month.
What if you hesitate to go to the gym? You can also jump rope or do weight training at home: these tools are cheap and don't take up space, and also help improve health very well. There are many simple exercises that do not require any training equipment that can still provide good results in burning fat and improving cardiovascular health.
Unnecessary furniture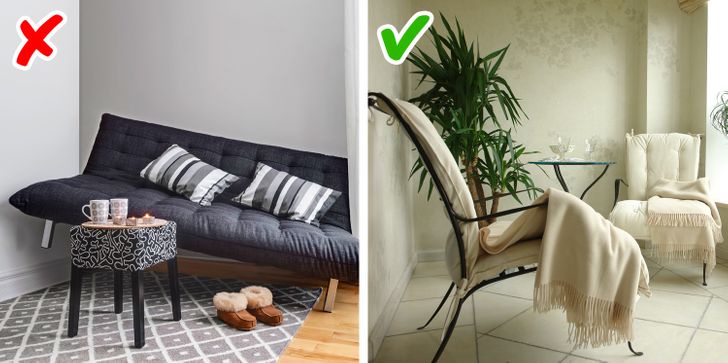 When you are in a real furniture store, you are always tempted to have a pretty shelf, an armchair or elegant curtains just the way you like it. In this situation, take a deep breath and decide not to spend the money. Because when you return home, you may suddenly realize that there is no room for that shelf, that curtain does not match the wall and makes the room dark, and the armchair does not match the interior of the house.
Before buying a new piece of furniture, measure the size of the new piece and the location in the home where you plan to place the item. Then think about why you need this, what it does, and if it makes your life more comfortable. If not, why waste money on an item that can't make your home better?
Invest before the holiday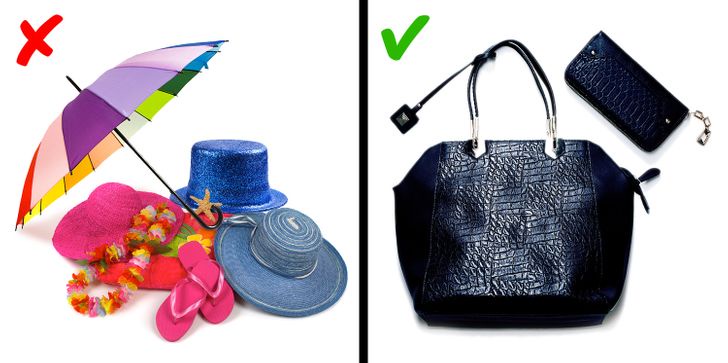 "Maybe I will need this", is what we think every time we buy things to prepare for our holiday. A pair of broken sandals, a hat that doesn't go well with the outfit, a bunch of scattered knick-knacks – there are so many unnecessary things we bring back from vacation. And most of us don't use up all the things we prepare before the start of the holiday.
Surely you wouldn't get excited about your upcoming vacation without spending money on a few items? To avoid spending on unnecessary things, read pre-travel tips from travel bloggers and make a list of essentials. There are expensive items that we reserve when we spend money that can accompany us for many years, and there are items that don't cost much but just stay in place since the stamp is peeled off.
A multi-course combo for a new hobby
Have you ever decided to start a new hobby, like knitting or painting? It's a perfect idea to make your life more colorful. The only thing you should keep in mind is not to buy too many items in the hope that it will become your motivation to pursue long-term. However, in these situations, there is usually a high probability that you will quit halfway. Moreover, sometimes there are so many choices that we get confused, and we don't know how to end the first phase of the hobby, and the second option seems very interesting as well.
Start with the little things: paper, pencils and watercolors for art, a hook and some yarn for knitting. Only invest if you get past the initial stage of getting into a new hobby. Don't get too excited to invest a lot in the beginning, only to waste money because your hobby will only end overnight.
Stuffed animal
It's not just children who enjoy and stuffed toys. And surely out of our wide array of toys, there are only a few that we like the most and are most attached to. The rest just lie there catching dust – we get bored just a few days after buying the item, and can't bear to leave it, so we keep a corner of the house.
If your home lacks warmth, find yourself some soft pillows and blankets: they will make you feel comfortable both mentally and physically. Moreover, getting rid of them will not cause heavy emotions and sadness in you.
Outdoor sports equipment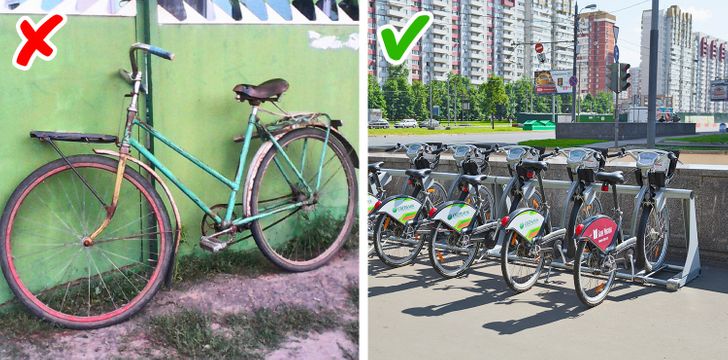 Buying a bike or roller skates to use only a few times a year is a waste of money. There are many rental options for a variety of sports equipment, so you don't have to spend a fortune to own these items. And certainly renting will be much cheaper than buying an item that only takes up space in your home.
But if you want to invest in a good bike to go to work, the situation is different. In this case, it's the perfect way to save money on public transit, while also helping you be more active.
Electronic accessories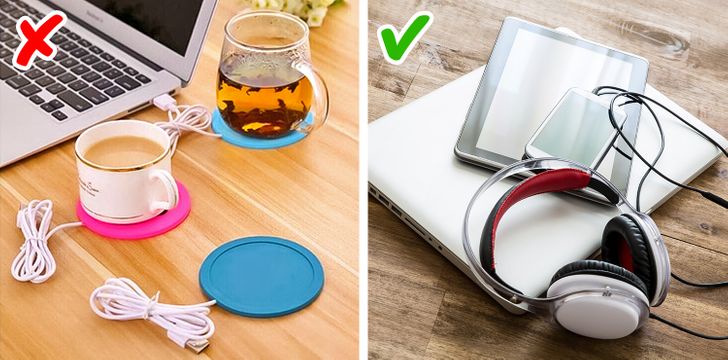 With the modern development of technology, utilities are constantly being updated and added. That's why a newly bought Walkman is on the shelves soon, because you soon start listening to music with your cell phone. You don't need a wireless keyboard anymore, because you can take your laptop anywhere.
Before withdrawing money to satisfy your temptation, ask yourself "Do I really need this device?" Usually our old items are still in good use, and there are no problems with the necessary functions. So before you decide, think again.
Back to top button