Sports
A combined XI of Man Utd's starting lineups in Cristiano Ronaldo's last two UCL games for the club
Cristiano Ronaldo's UEFA Champions League return for Manchester United ended with the same result as the last one he played before leaving the club 12 years ago.
Just like the UCL final of the 2008/2009 season, United suffered a defeat with Ronaldo on the pitch for them.
The 2-1 loss against Young Boys on Tuesday night was the Portuguese forward's second consecutive UCL loss with the Old Trafford club. The only difference is that he scored in this game but fired blanks in that 2-0 defeat against Barcelona.
We take a look as a combined XI of players that started Ronaldo's last two UCL games for Manchester United.
For the purpose of this lineup, only players that started both games are considered. The performance of the players during their spell at the club are also taken into consideration, rather than their performance in the respective matches alone.
First, we take a look at the starting lineups of both matches.
2008/2009 UCL Final
Sir Alex Ferguson went with a very weird starting lineup in an attempt to mirror Barcelona's formation.
He also played quite a few players out of position with Ji-Sung Park, a central midfielder, starting on the right wing.
Wayne Rooney started the game on the left wing while Cristiano Ronaldo started as the striker, which was very unusual at that time.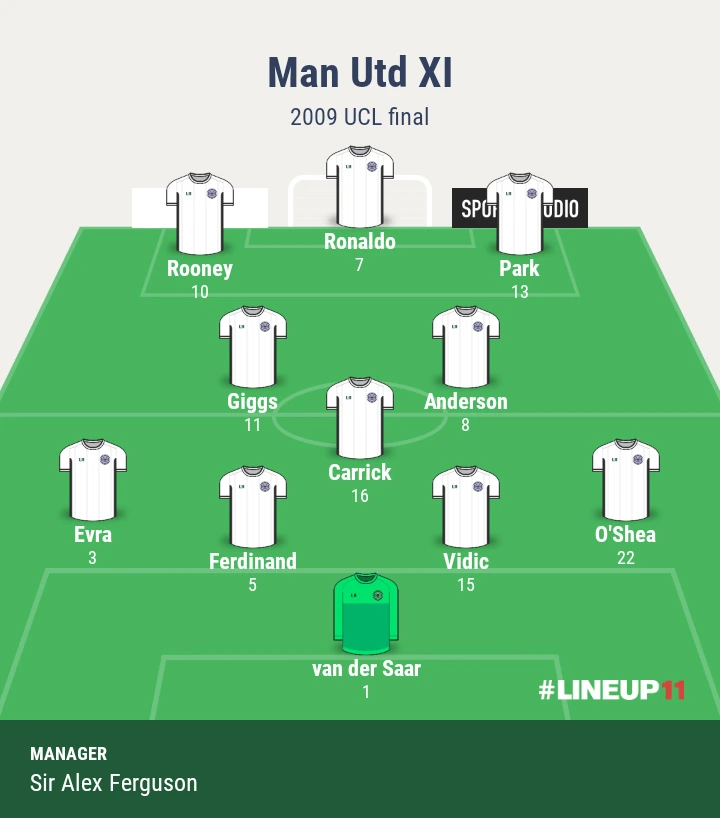 Man Utd vs Young Boys (2021)
Last night, Cristiano Ronaldo started as the centre forward just like he did 12 years ago.
This time around, he had Jadon Sancho and Donny van de Beek starting alongside him on the flanks, with Bruno Fernandes behind him.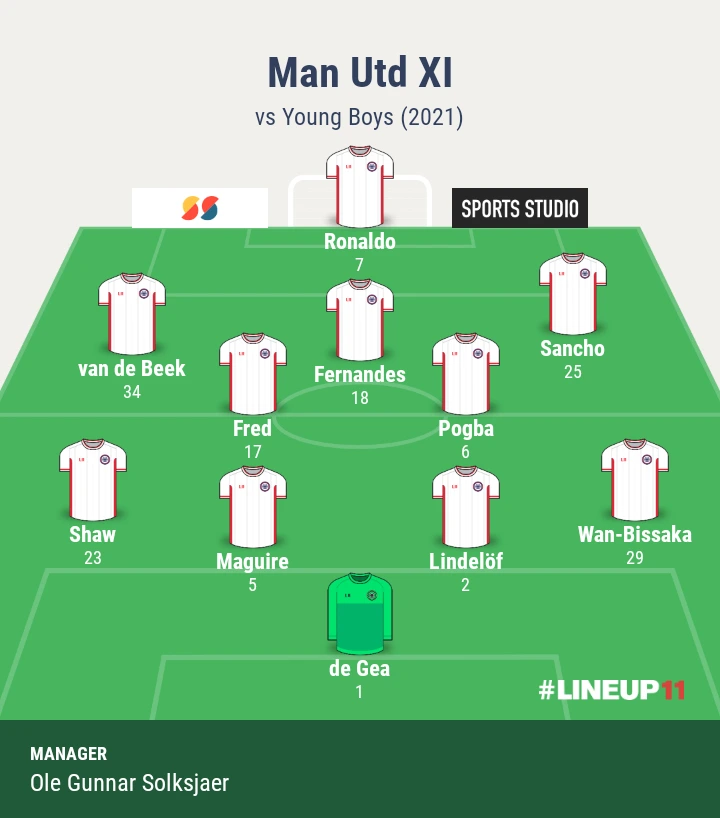 Here is a combined XI of both starting lineups.
Goalkeeper
Edwin van der Saar
Edwin van der easily takes this spot ahead of David de Gea.
His heroics in the 2008 UCL final will not be forgotten at Old Trafford.
Left back
Patrice Evra
Luke Shaw has been very good in the last couple of seasons but their is no way he is getting the spot ahead of Patrice Evra.
Shaw still has a very long way to go before he can overtake the Frenchman's legacy at United.
Centre backs
Rio Ferdinand and Nemanja Vidic
Harry Maguire and Victor Lindelöf stand no chance against the formidable pairing of Rio Ferdinand and Nemanja Vidic.
Had Raphaël Varane started last night, he may have had a good chance of making this XI.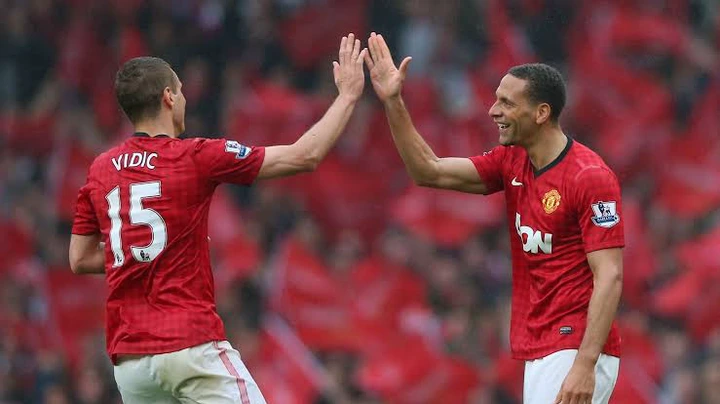 Right back
Aaron Wan-Bissaka
This is a very close one between Aaron Wan-Bissaka and John O'Shea.
While O'Shea had a highly successful spell at United, Wan-Bissaka is a proper defender. One wonders what Alex Ferguson would have done with a player like Wan-Bissaka.
Defensive midfield
Michael Carrick
Fred does not stand a chance against Michael Carrick.
The former England international was an absolute class for United during his playing days.
Central midfielders
Ryan Giggs and Paul Pogba
Sir Alex Ferguson surprisingly started Ryan Giggs in central midfield against Barcelona.
For this lineup, the United legend also plays the role but on the left of the diamond midfield formation with Paul Pogba on the right.
Attacking midfielder
Bruno Fernandes
Bruno Fernandes easily takes a spot in this XI.
Neither Ji-Sung Park nor Anderson provide any form of threat to the Portuguese.
Second striker
Wayne Rooney
Wayne Rooney is played in his best position in this XI.
The former United forward easily takes this spot.
Centre forward
Cristiano Ronaldo
Of course, Cristiano Ronaldo makes this lineup.
With a Wayne Rooney and a Bruno Fernandes behind him, there certainly will be no shortage of goals.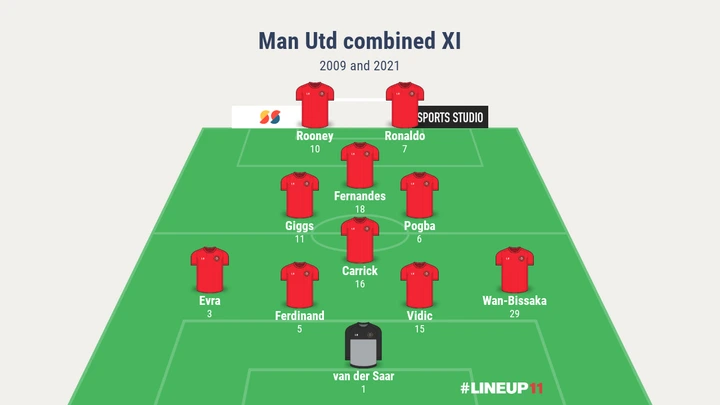 There you have the combined XI. The question then is, would this lineup have beaten Pep Guardiola's Barcelona in that final? That is a good question to ponder.