Finance
A Profitable Business You Can Start With N10,000 At Home In Nigeria
is a root vegetable food, rich in carbohydrate. It is sweet in nature even without adding any flavour. They are excellent source of many vitamins and minerals
A Profitable Business You Can Start With N10,000 At Home In Nigeria
is a root vegetable food, rich in carbohydrate. It is sweet in nature even without adding any flavour. They are excellent source of many vitamins and minerals. Potatoes can be cooked, fried, or brand into so many food varieties. The Main Content of this Article Emphasises on the Production of Potato Chips in Nigeria with N10,000 Right from the Comfort of Your Home and you can generate a profit of N15,000 Daily.
Potato Chips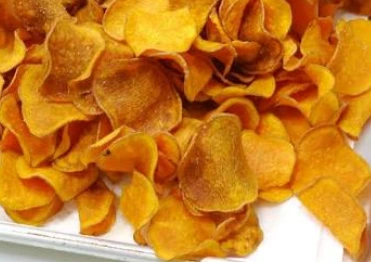 Do you know that Potato Chips Production is another Profitable Business you can start right at home in Nigeria even without renting a shop and with just Small Capital of N10,000. Moreover the main raw material (Sweet Potatoes as shown above is widely available in every Part of Nigeria.
Startup Capital:-You can start Potato Chips Production Business with at least N10,000 only. This amount covers the cost of Purchasing of raw Potato Tubers, Vegetable oil, equipment and Packaging Materials
A Packet of Potato Chips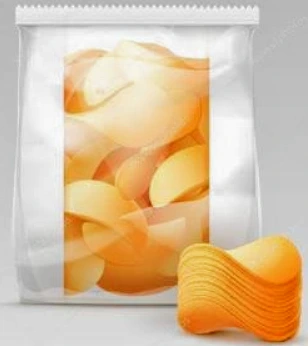 A Packet shown above is N50 Wholesale Prices and N100 Retail Price. So with N10,000 you can produce Potato chips that will generate up to N15,000 as profit after removing expenses.
Lets look at the Equipment required to Produce Potato Chips
– Potato Chips Cutter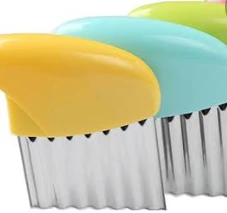 or Sharp Table Knife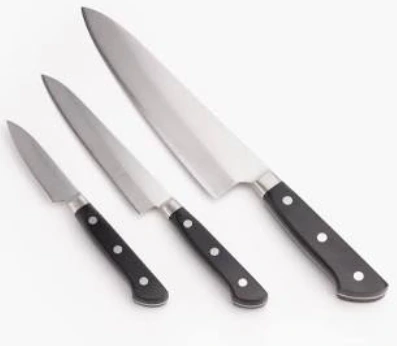 Fry Pan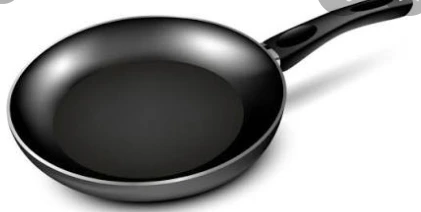 – Gas Burner or Kerosene Stove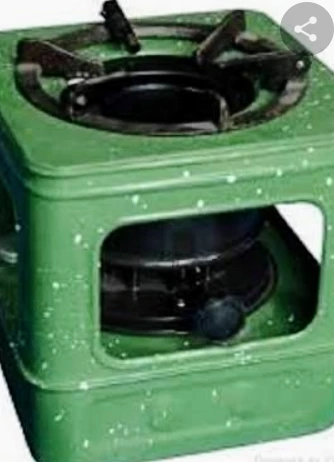 – Portable Nylon Sealing Machine – Used for Sealing Your Potato Chips Package.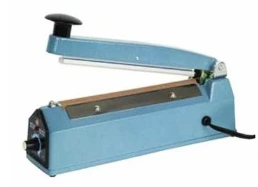 Weighing Scale for Measuring Your Packaged Potato after Sealing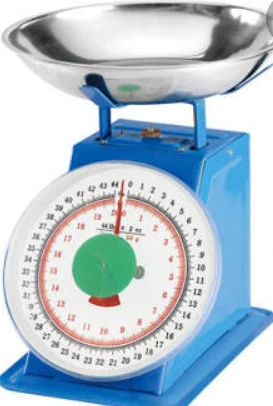 Materials Needed to Produce Potato Chips
– The Main Raw Material ( Sweet Potatoes)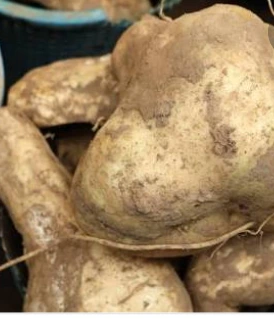 Vegetable oil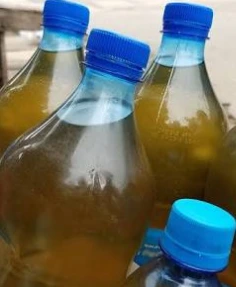 Table Salt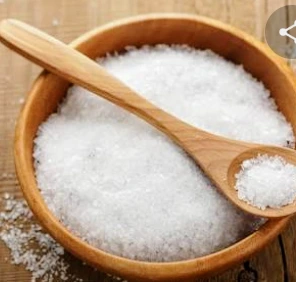 Sugar as desired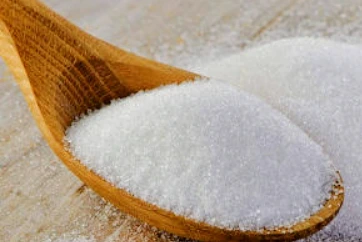 Let's Now Look With Pictures How to Produce Potato Chips with all the Materials Listed Above.
1) Peel off the Skin of the Raw Potato with a Knife or Use Potato Peel Cutter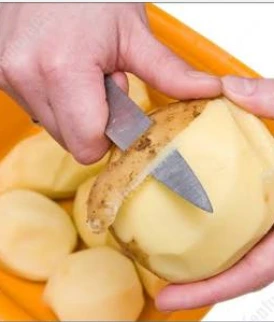 You can also use The Potato Chips Cutter to replace Kitchen Knife instead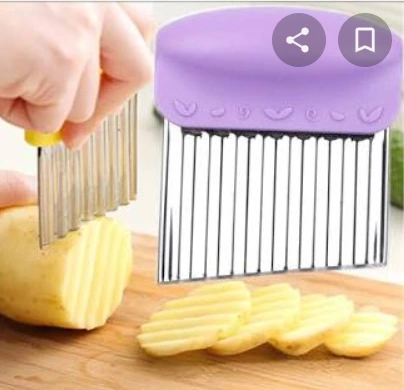 2) Wash the Already Peeled Raw Potatoes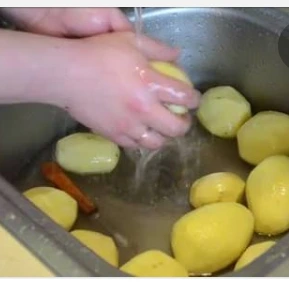 Already Peeled Washed Potatoes in a bowl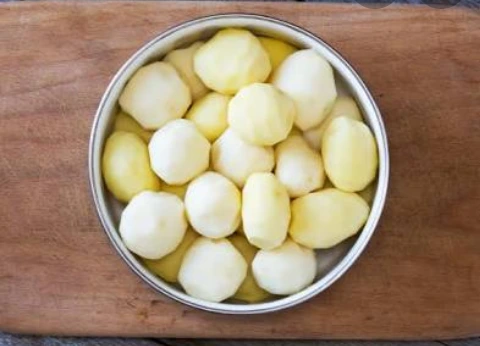 3) Cut or Slice the Already Peeled Potatoes into Small Chips using your kitchen knife or a Portable Cutter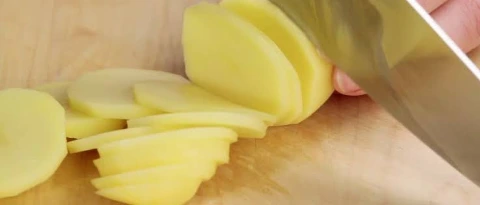 4. After Slicing Add Salt to a bowl of Water and Soaked the Slice Potatoes in a bowl of water for just 30 minutes to one hour but make sure you do not soak overnight to avoid loosing the flavours and starchy content of it.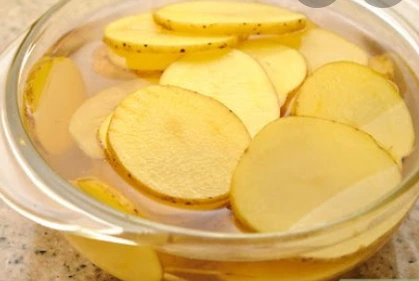 5.Light your Stove or gas burner, place your big frying pan and then pour your vegetable oil to get hot.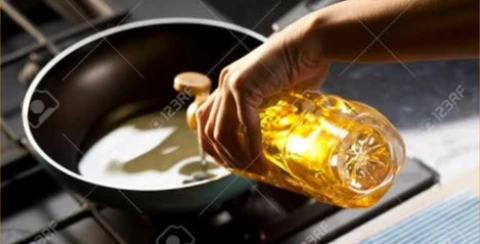 6. Finally pour the sliced potatoes into the vegetable oil to Fry till it becomes slightly golden brown color before you packed them out and allow it to cool.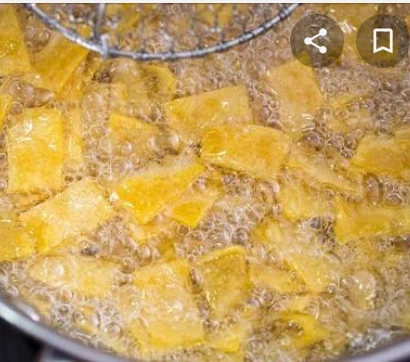 When the Potatoes Chips are ready in the Vegetable Oil you sieve it and and put in a bowl before and allow to cool before Packaging.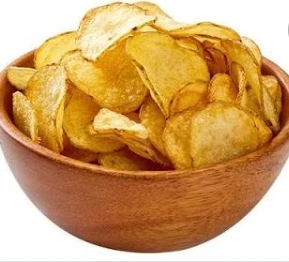 Finally Package it in a nylon and you can put a label inscribing your Venture Name, Telephone Numbers and Email Address.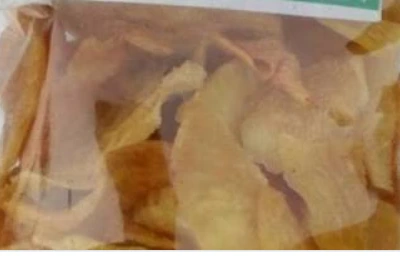 From the Steps listed above you can see that this business does not require Much Material to Start With and easy to start with just N10,000 right from the Comfort of Your Home even without Renting a Shop and Make Profit of N15,000 Daily after Deducting Expenses. Potato Chips Production is a Lucrative and Profitable Business.
Please Share this Article and Make Your Comments For those who might want to Venture into Potato Chips Production.