Sports
Arsene Wenger finally back to coaching
After leaving the Gunners in January 2018, the legendary Arsenal coach Wenger will finally return to management for the first time
Arsene Wenger finally back to coaching
After leaving the Gunners in January 2018, the legendary Arsenal coach Wenger will finally return to management for the first time.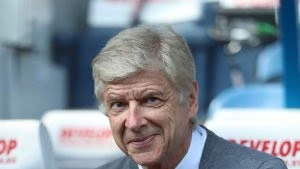 Wenger is participating in the 2022 Riyadh Seasonal Cup, coaching a combined team composed of players from the two major clubs in the Kingdom. This is Wenger's first professional coaching role after finishing his 22-year coaching career at Arsenal.
The Riyadh season starts this month, and the Global Entertainment Festival will last until March next year.These events will be distributed through fourteen (14) different regions of the capital of Saudi Arabia. One of them will be the Riyadh Seasonal Cup, where a team consisting of Al-Hilal and Al-Nassr players will face the acclaimed European heavyweight team Paris Saint-Germain who boast of kylian Mbappe Lionel Messi and Neymar. Wenger will be in charge of the home team as Saudi Arabia welcomes Paris Saint-Germain for the first time in the third week of 2022.
On Sunday, Turki Al-Sheikh, an adviser to the Saudi Royal Court, confirmed Wenger's role on Twitter. He wrote on Twitter: "The great international coach Wenger was signed to lead Al Shilar and Nasr's stars in the cup against Paris Saint-Germain." Wenger is currently serving as an international coach after leaving Arsenal in 2018.
Head of Global Football Development for the Football Federation. The Frenchman has won 3 Premier League titles and 7 FA Cup titles, leading Arsenal to remain unbeaten in the 2003/04 season.
Back to top button