Review
BUSINESS IDEA: How to make tasty popcorn (step-by-step pictures)
BUSINESS IDEA: How to make tasty popcorn (step-by-step pictures)
Popcorn is a delicious treat or delicacy enjoyed by all, irrespective of age. It is a fun snack, can be combined with groundnut for a perfect combination, or eaten alone while waiting for a main dish.
Hello guys!! Today, I'll be sharing with you how to make tasty popcorn for use at home or for commercial purposes.
If you're a student or a stay at home mum who wants an extra amount of cash flow or income, then I'd advise you to keep on reading, because you'll definitely find this post helpful. You'll between 2k-3k to start this business; It's very easy to start.
Location
You can locate your business in a university student's area, near a children's school or street.
Equipments
You don't need much equipments to start up this business. All you need is a sizeable pot, gas cooker or stove, colorful nylons to tie it up and make them look attractive, that's all.
Ingredients
Corn kernel
Butter or groundnut oil
Powdered milk
Sugar
Honey (optional)
Procedure
1. Get a pot with a lid that can cover it up tightly.
2. Pour in some groundnut oil or butter (depending on he one available).
3. Leave it to melt and heat up (Don't allow it to overheat)
4. Confirm its hotness by dropping few corn kernel. If it pops, it's hot enough.
5. Next, pour the corn kernel. Tightly close the lid. Once it starts popping, shake the pot every ten seconds (to heat up evenly).
6. When the popping sound has reduced, take the lid off to view your popcorn.
7. While it's still hot, sprinkle some powdered milk, sugar and honey, then mix thoroughly. Package them in nylons and your popcorn is ready for sale.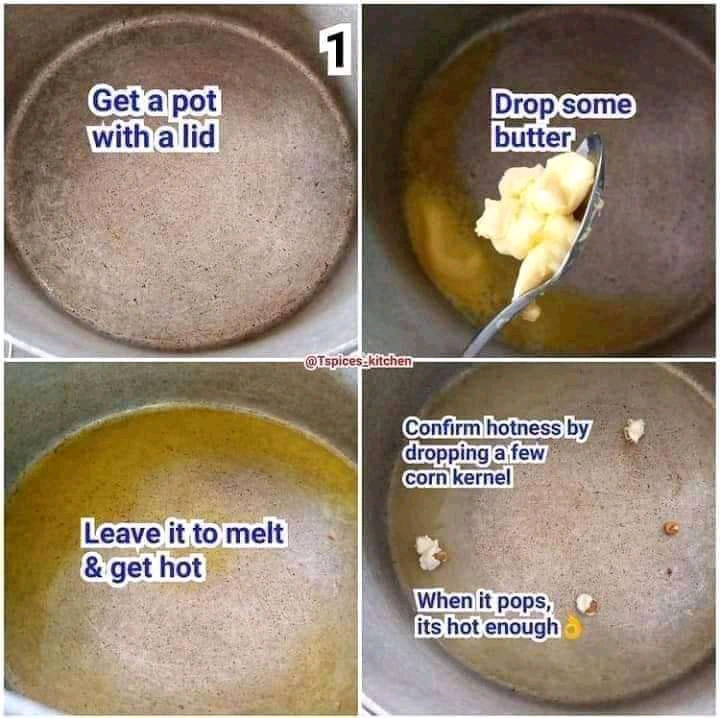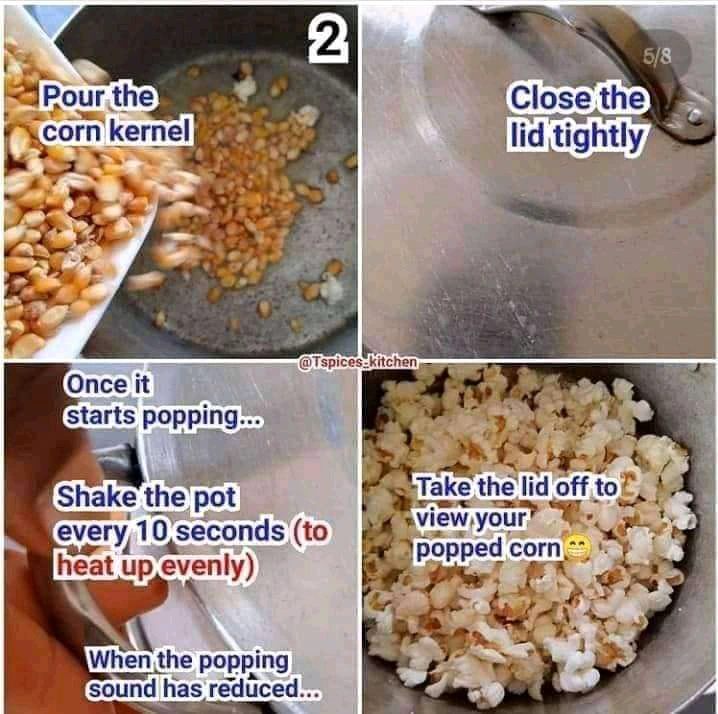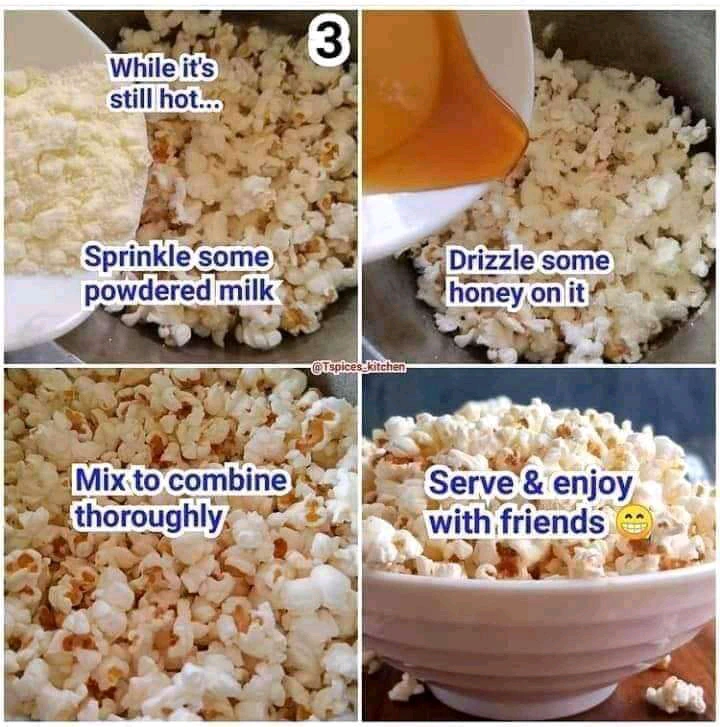 Back to top button