Finance
Business That Can Earn You #150% Profit In 2 Months
Business That Can Earn You #150% Profit In 2 Months
I will be talking about a cashew business and how you can earn 150% interest from it.
CASHEW NUTS BUSINESS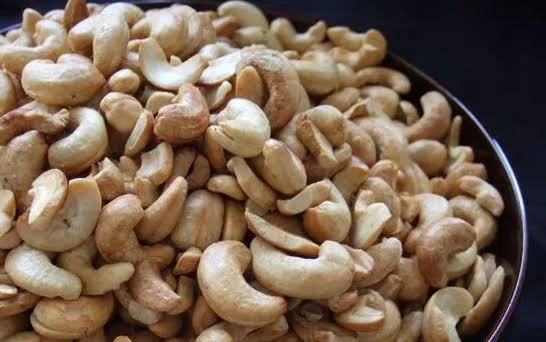 cashew is a fruit with a lot of nutrient and the nut on it is also very nutritious which makes it a very lucrative business because of it high demand worldwide. Nigeria remains one of the most blessed country in the world and we have a good soil that cashew can actually grow on. But the major problem is that we focus more on white collar job and forget the lucrative agriculture business which cashew nuts business is one among.
Cashew nut is a business you can do and still continue with your white collar job. It's a business you can have as a side business and make nothing less than 150% profit in Nigeria.
cashew have a lot of health benefits which makes the demand more than the supply. here is the table of the health benefits below
Here is how to make nothing less than 150% profit on cashew nut as a side business in Nigeria.1. Buying in small quantities
State in Nigeria that have cashew trees in large quantities are Oyo, Ogun, Osun kwara, ondo, Ekiti and northern nigeria. If you are from any of those states or you have contact in any of those states you can invest as little as #30,000 to buy from the local farmers and keep it untill you get it in large quantities then sell to companies in large quantities and make more than 150% profit it's as simple as that.
2. Buying of plots of lands in those states and plant cashew there.
During my service year in kwara state I and two other friends of mine bought 3plot of land with cashew planted on it already for #60,000 per plot and within the first and second cashew season we made nothing less than #700,000 on cashew nut from the land.
Cashew nuts business is a very lucrative business with no stress at all. I live and work in Lagos and during the time for harvest that is cashew season, I send someone to kwara to help with the harvest and pay them when they are through with the harvest, then take it to the company that buy and process it sell it and make my money.