Sports
Can Ronaldo Win Another Ballon D'Or Award?

Can Ronaldo Win Another Ballon D'Or Award?

Portuguese star Cristiano Ronaldo is in line to scoop another Ballon d'Or Award, after he was named alongside fellow professionals for the 2021 edition.

The 36 year-old who made his return to Old Trafford after twelve years when he signed from Italian Serie A giants Juventus last summer for £24 million pounds, has been penciled down for the prestigious award alongside fellow Portuguese and club teammate Bruno Fernandes as the only players from Manchester United to be nominated for the annual gong.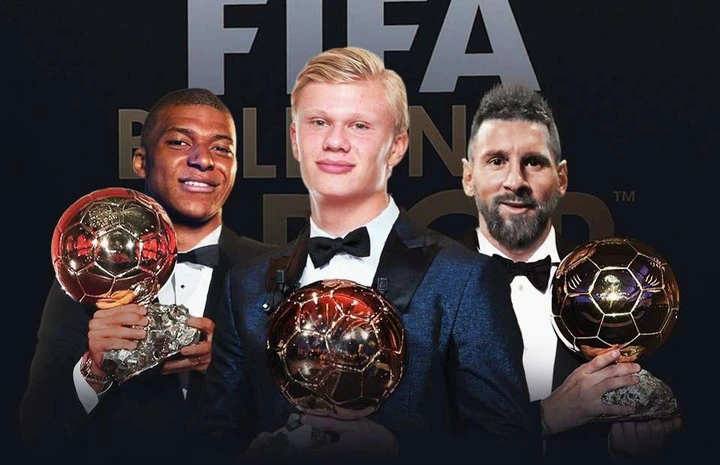 It has truly been a great time for Cristiano Ronaldo, who has made an immediate impact on the team. The Portuguese star scored a brace on his second debut against Newcastle United and he has since added three more – taking his tally to five goals for the season. He has also found the back of the net in the UEFA Champions League against Young Boys Bern of Switzerland and Spanish side Villarreal.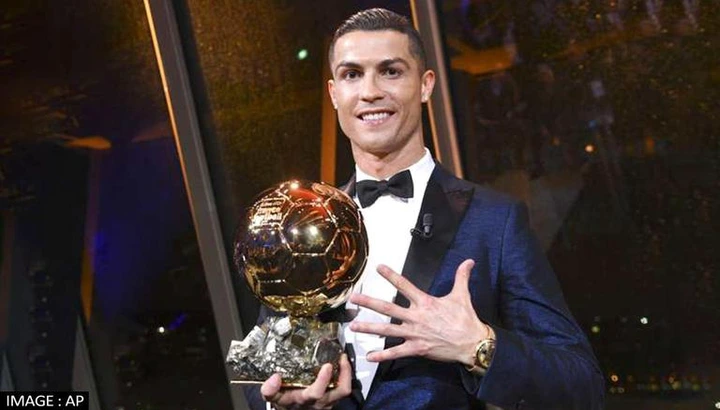 Ronaldo's form is one that has turned heads after playing just seven games across all competitions and scoring five goals. He will no doubt be in contention to win the Ballon d'Or yet again this year, as he won the top-scorer Award at last summer's UEFA Euro 2020 plus the Italian SuperCoppa and the Coppa Italia titles.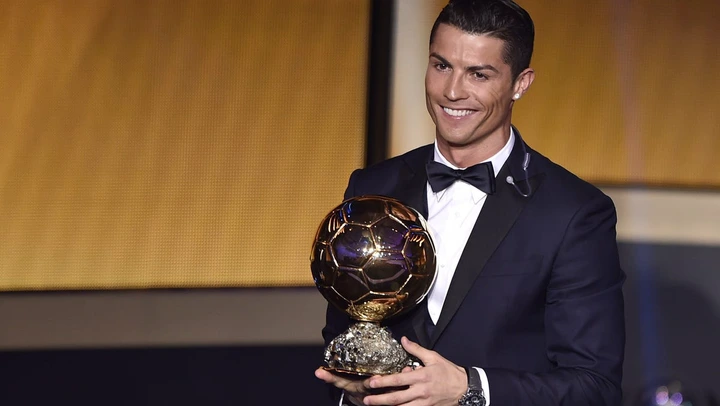 As usual, his primary rival is none other than Lionel Messi of PSG – who had a brilliant summer by winning the Copa America tournament, coupled with the Copa del Rey last season. Ronaldo has won the Ballon d'Or five times, while Lionel Messi has won the award six times.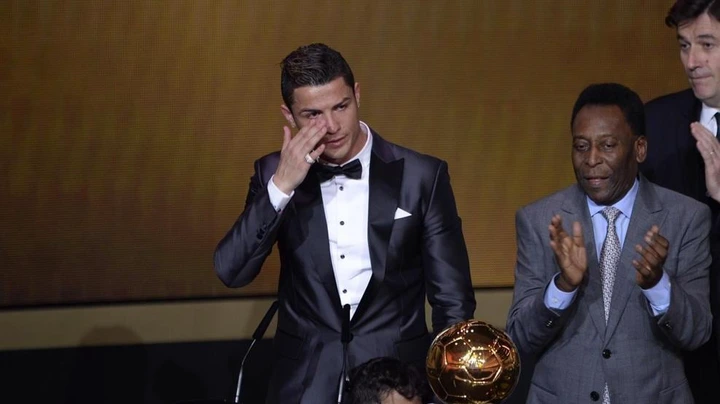 There are other deserving candidates for the gong as Robert Lewandowski, Kylian Mbappe, Jorginho, Kante, Romelu Lukaku, Harry Kane have all been listed. So, we ask…is Ronaldo the favoured player to claim the award? Our answer is: YES!…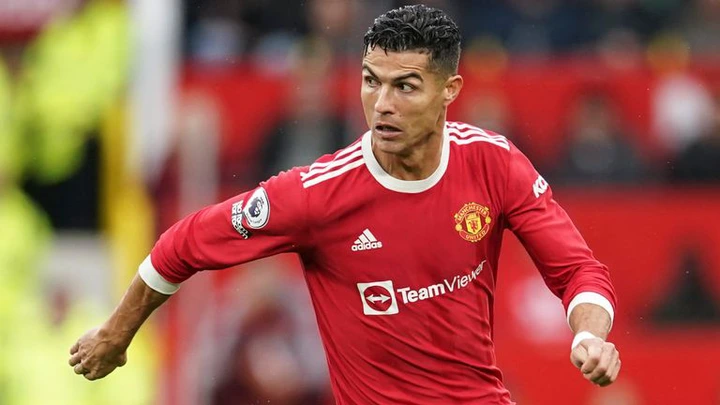 Full Complement of the 2021 Ballon d'Or Nominees:
Cesar Azpilicueta (Chelsea), Nicolo Barella (Inter Milan), Karim Benzema (Real Madrid), Leonardo Bonucci (Juventus), Kevin de Bruyne (Manchester City), Giorgio Chiellini (Juventus), Cristiano Ronaldo (Manchester United), Ruben Dias (Manchester City), Gianluigi Donnarumma (PSG), Bruno Fernandes (Manchester United), Phil Foden (Manchester City), Erling Haaland (Dortmund), Jorginho (Chelsea), Harry Kane (Tottenham Hotspur), N'Golo Kanté (Chelsea), Simon Kjaer (AC Milan), Robert Lewandowski (Bayern Munich), Romelu Lukaku (Chelsea), Riyad Mahrez (Manchester City), Lautaro Martinez (Inter Milan), Kylian Mbappé (PSG), Lionel Messi (PSG), Luka Modric (Real Madrid), Gerard Moreno (Villarreal), Mason Mount (Chelsea), Neymar (PSG), Pedri (Barcelona), Mohamed Salah (Liverpool), Raheem Sterling (Manchester City), Luis Suarez (Atletico Madrid).
Back to top button