Sports
Check 3 Things Messi Said During His Emotional Farewell Speech That Shows That He Loves FCB
Many football fans, especially FC Barcelona fans, would have to get used to seeing Lionel Messi playing for another club
Check 3 Things Messi Said During His Emotional Farewell Speech That Shows That He Loves FCB
Many football fans, especially FC Barcelona fans, would have to get used to seeing Lionel Messi playing for another club. Recall that Messi joined the club at the age of 13, and he went on to spend another 21 years with the team. Messi, who is 34, gave an emotional farewell speech at Camp Nou.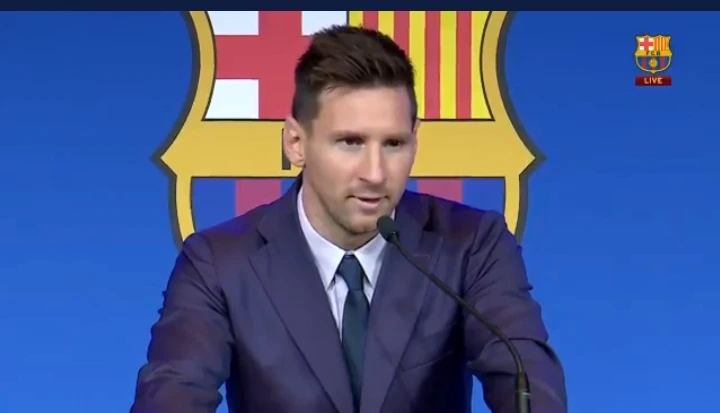 Photo: Messi during his farewell Speech
During this press conference, it was evident that Lionel Messi still loves his boyhood. On the other hand, many fans were seen wearing Messi's number 10 Jersey outside Camp Nou. Also, note that the press conference was private because of Covid-19 restrictions. However, this article contains 3 Things Lionel Messi Said During His Emotional farewell speech that proves the love he has for FC Barcelona.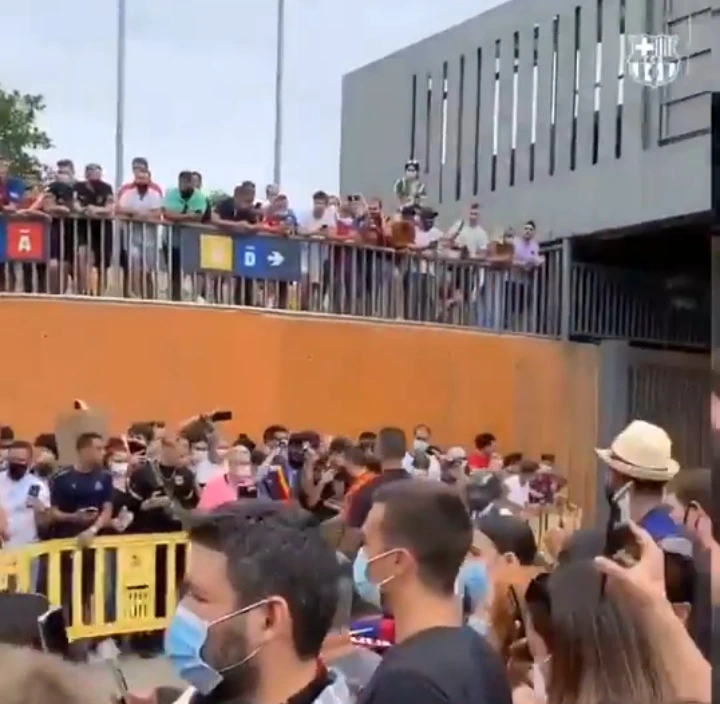 Photo: Fans Outside Camp Nou
Firstly, Messi reminisced his best moment in Barcelona. He said his best moment was his debut for FC Barcelona. On the other hand, recall that Messi made his first-team debut in 2003 against Porto, and he was only 16-year-old.
Another thing Messi spoke about during the press conference was his family's readiness to remain at FC Barcelona. He said they were convinced that they were going to stay in Barcelona. These words are proof that Messi still loves FC Barcelona.
Thirdly, Messi also spoke about how Barcelona is his family's home. Speaking further, he said his family would always return home. As stated earlier, statements like this are proof that Lionel Messi will always love his boyhood club.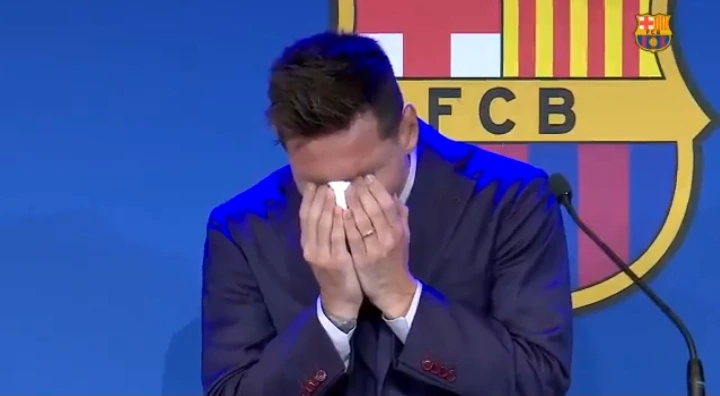 Photo: Messi crying during his farewell speech
On the other hand, Messi cried bitterly after he ended his speech. He was crying while his teammates and other club officials applauded him. Note that these tears are another proof that Lionel Messi loves and will continue to love football club Barcelona.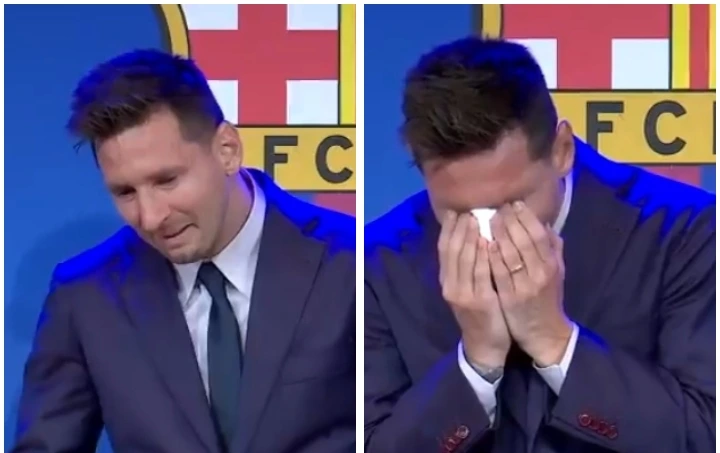 Back to top button