Review
Check out the new price of a bag of cement in Nigeria
Check out the new price of a bag of cement in Nigeria
The sudden increase in the price of building materials, equipments, tools and facilities is alarming. In Nigeria, the price of some certain materials has increased due to the inflation cost of those materials.
The buying and selling of Cement is one of the most lucrative business in Africa due to the development range of its environment. Most African countries are mostly under – developed which has made cement one of the major materials in building more infrastructures, schools and companies within the country.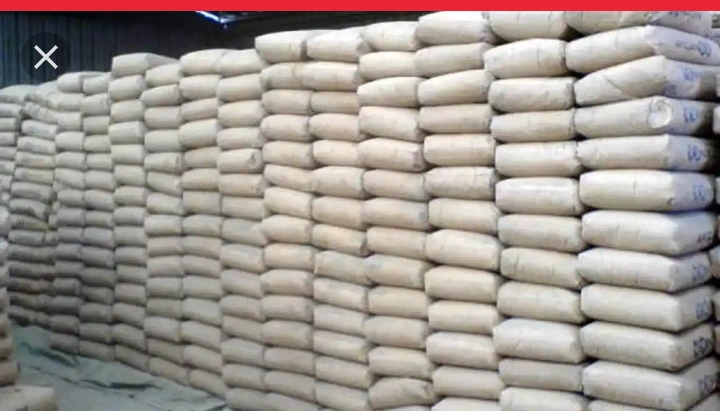 In Nigeria, the price of Cement is never stable due to some certain VAT and TAX returns to the Federal Government of Nigeria. The sudden increase in price of Cement has gotten different reactions and opinions from the citizens of Nigeria.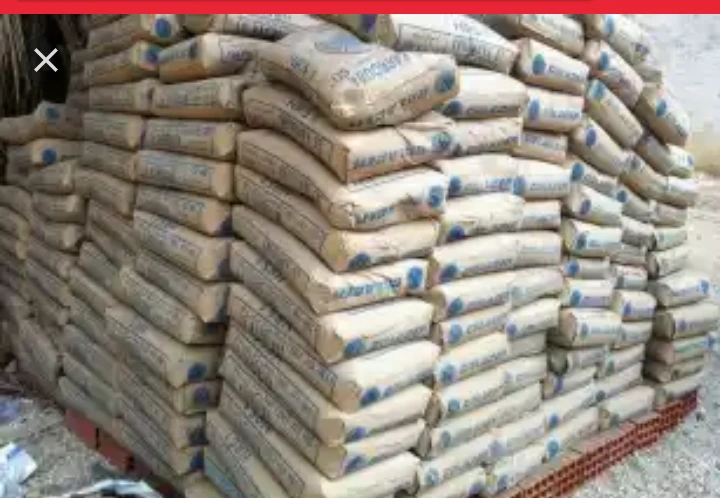 The prices of Cement within the geographic territory in Nigeria differs from each other. In the South West, the price of cement is slightly expensive than other geographic territories in Nigeria.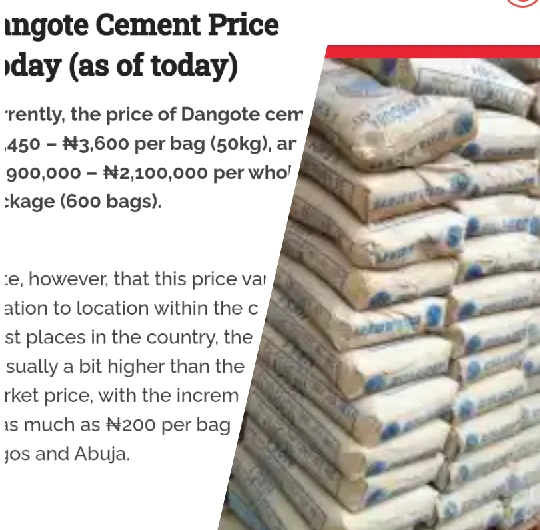 As at today, the new price of a bag of cement (50kg) in Nigeria is between the range of #3,450 to #3,600. The price of cement in Nigeria varies due to location, state and geographical territories.
Here is the screenshot of the confirmed price of Cement;
Here is the link to read the official price tag on Cement in Nigeria;
https://nigerianprice.com/dangote-cement-price-today/