Sports
Check Out The Punishment That Was Given To The Young Teenager Who Invaded The Pitch To Hug Ronaldo
Check Out The Punishment That Was Given To The Young Teenager Who Invaded The Pitch To Hug Ronaldo
After the world 2022 cup qualifiers fixture between Ireland and Portugal which ended In a 0-0 goalless draw between the both teams, a young girl who happens to be a fan of Cristiano Ronaldo invaded the pitch just to hug Cristiano Ronaldo. Despite afforts put in place by the authorities to prevent the young girl from invading the pitch, all was to no avail.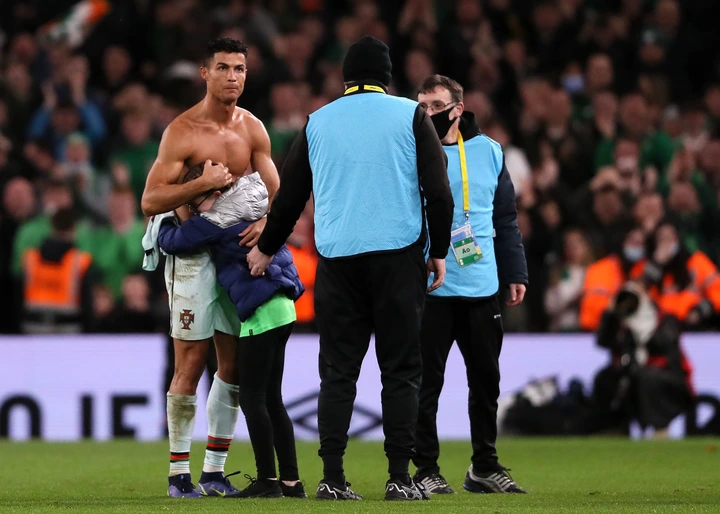 On seeing the young girl, Cristiano Ronaldo stopped and gave a her a hug after which he also gave her his shirt as a gift. Of course, there is always a punishment for pitch invading, and the case of this young girl won't be an exception. Reports reaching us this afternoon reveals that the young girl who invaded the pitch has been fined a huge amount of money as a punishment for invading the pitch.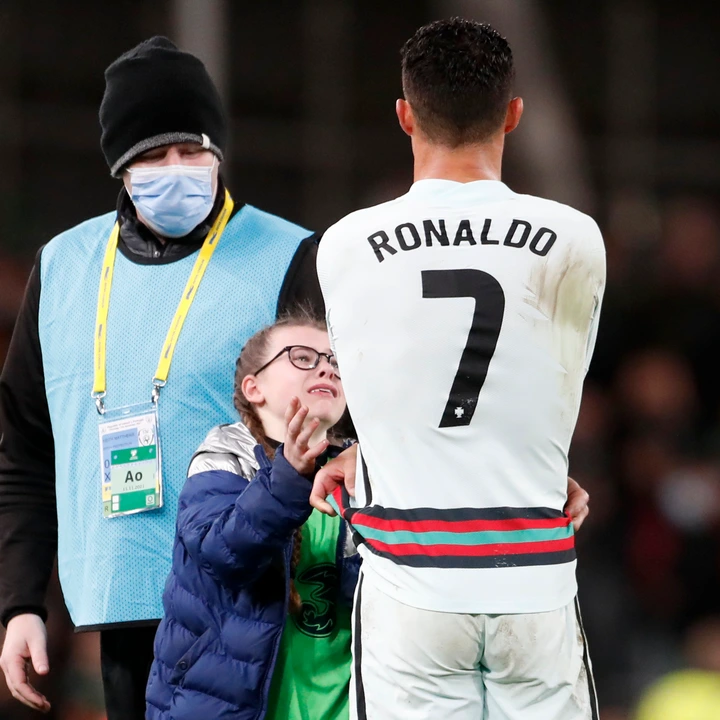 According to the recent report from mirror Football, it has been revealed that the young girl who invaded the pitch has been fined a total sum of £2,500 for invaded the pitch.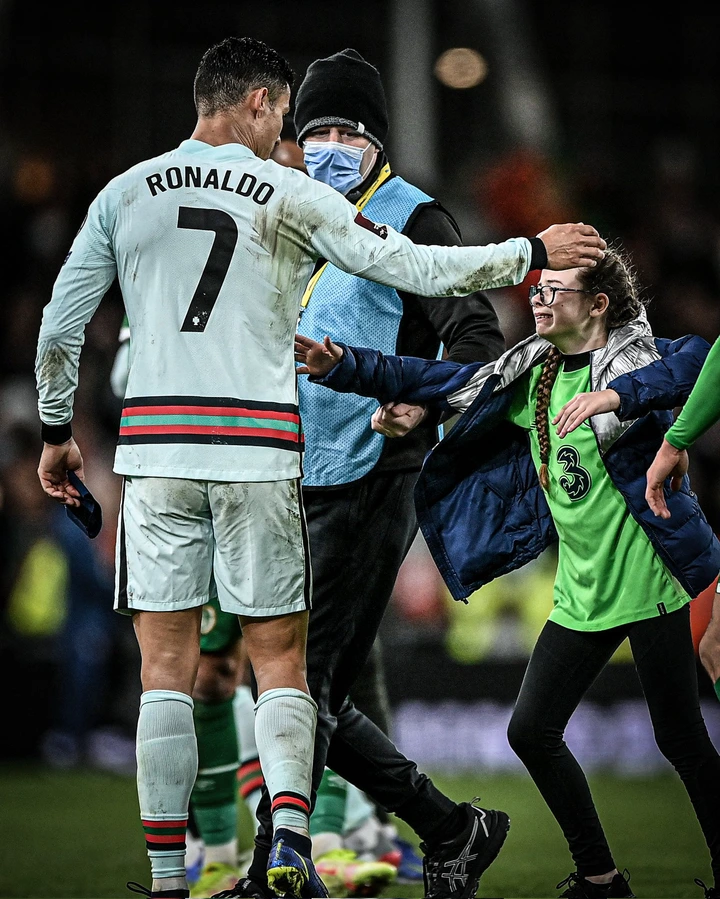 However, reports also shows that her dad would be the one to pay the fine.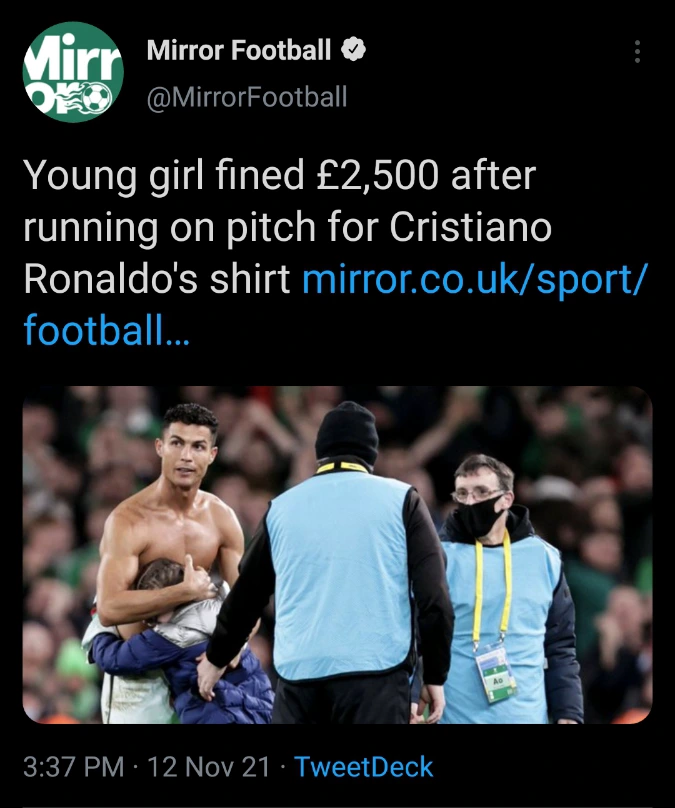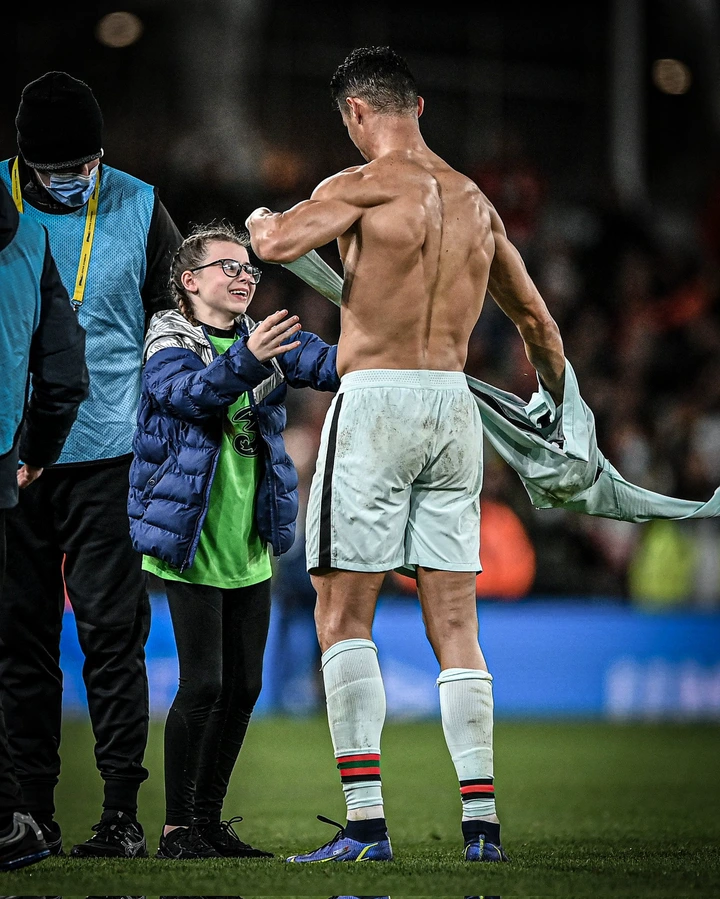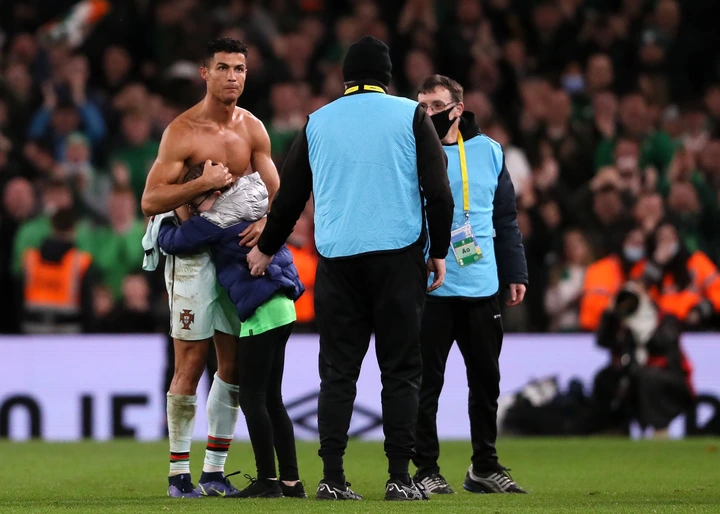 What do you have to say about this?
You are welcomed to write down your comments in the comment section below, and please don't forget to click on the follow button for more interesting updates from me, and to share for others to read.