Review
Check out when N power Batch C Stream 1 Payment Will Commence
Check out when N power Batch C Stream 1 Payment Will Commence
The N-Power Batch C program is a government approved Empowerment Scheme designed by the Federal government led by His Excellency Muhammadu Buhari to support young Nigerians and graduates by supporting them to upskill and prepare them for employability and entrepreneurship. However, the N-power program has remained one of the credible ways to alleviate poverty and unemployment in the country (Nigeria).
Today, I am going to share the amount of stipends that all successful persons will be receiving and the commencement of the payment. But before I proceed, let's look at the categories of applicants and their monthly stipends.
Below are the categories of applicants and their monthly Stipends:
1. The Graduate Category
This category includes; N-Teach, N-Health and N-Agro. They will be receiving N30,000 monthly, for a period of 12 Months, approximately one year.
2. The Non-Graduate Category
This category is also known as "N-power Knowledge" comprises N-Build, N-Tech Hardware, N-Tech Software and the N-Creative. They will be receiving a monthly stipend of N10,000 for 9 Months, i.e.; 3 months in-house training and 6 Months Field Work. However, this category of applicants will have the advantage of getting free tools from the management, depending on the category, which they can own after the program.
For those who are still worried over the commencement of the Npower Batch C Stream 1 Payment. Following the flag-off of the program by the Minister of Humanitarian Affairs and Disaster Management, Her Excellency Sadiya Umar Farouq, at Abuja on Monday, it is assumed that the program has started as the Minister has issued an engagement letter to 510 beneficiaries used to celebrate the flag off.
Although, many of the beneficiaries have not been officially posted to their Places of Primary Assignment(PPA), meaning that immediately the posting is made, and the beneficiaries report to their Place of Primary Assignment(PPA). The beneficiaries would be paid by the end of that month.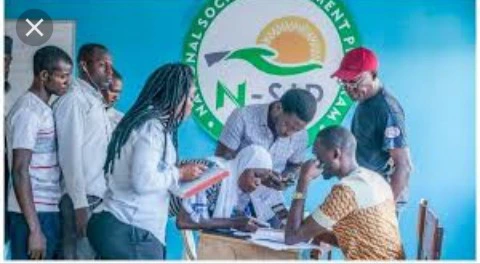 Finally, all beneficiaries are expected to get their stipends starting from next Month, as the month of August is almost ending and the beneficiaries cannot be paid this month. As such, payment commences by the end of September 2021. By which an interval of 1-10 days will be given to all beneficiaries to process the payment after the month-end.
I hope the information was helpful?
Back to top button