Finance
Check Out Where The 12 Most Popular Markets In Nigeria Are Located.
In Nigeria, local markets are Not just avenues for economic exchange; they also perform key social and political functions too.
Check Out Where The 12 Most Popular Markets In Nigeria Are Located.
By linking rural and urban populations from different ethnic backgrounds in mutually rewarding exchanges, local Nigerian markets help maintain important social ties. Before the advent of modern technology of mass communication, the local market was often the 'media space' where tales from faraway lands were swapped between traders and patrons. The markets also serve as focal points for social interactions where people often meet and form social groups that sometimes become politically active.
Some Nigerian communities or towns have specific market days. Social interaction during these periodic 'market days' has been known to enhance intra and inter communal harmony, and by extension, promote peace and economic development.
Markets are also an important part of the history and identity of Nigerian towns. Each Nigerian market's identity, look and feel depend on its location, history and preferred commodities of trade.
1. Dugbe Market, Ibadan, Oyo State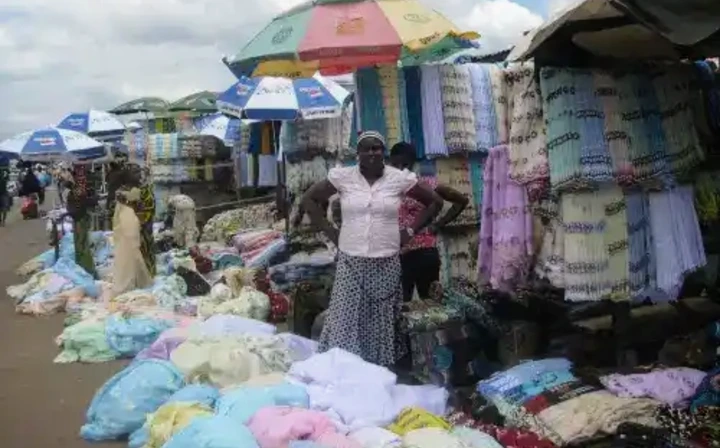 The triad of Dugbe, Agbeni and Ogunpa markets constitute the local business hub in Ibadan, the Oyo State capital. Over the years, however, Dugbe Market has evolved into what has been described as the nerve centre of Ibadan's transport and trading network, attracting traders from far and near.
Dugbe Market, which began operations, first at Ekotedo, is the largest textile market in Oyo State. It is also famous for bags, shoes and even foodstuff!
The market is also home to some landmarks including Cocoa House, which is believed to be the first storey building in Nigeria and the recently built Cocoa Mall, which houses international retail outlets.
2. Mile 12 Market, Lagos, Lagos State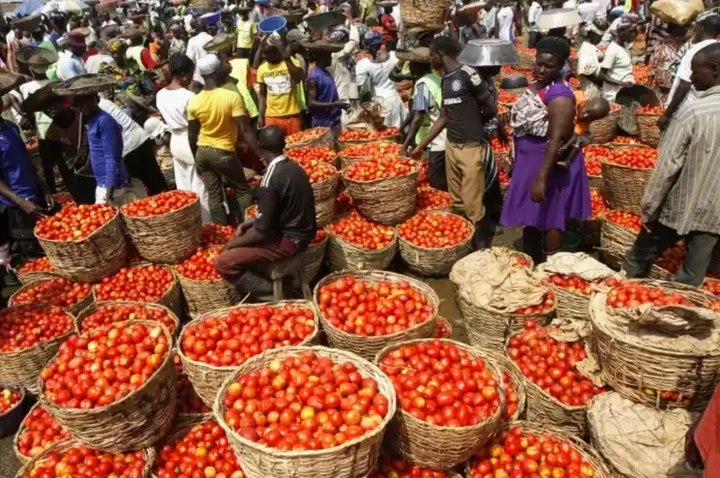 Mile 12 Market is one of the many markets scattered around Lagos, Nigeria's commercial capital. The market is famous for its fresh food items and it is popular for retailing in farm produce like tomatoes, onions, vegetables, peppers and fruits, which are beautifully stacked in rows of seemingly unending baskets. It is one of the busiest markets in South West Nigeria and is situated in Ketu Area of Lagos. The market was established after Iddo Market could not meet the demands of Lagos' growing population. Mile 12 Market attracts patrons from all over Nigeria and even neighbouring countries.
3. Muhammadu Abubakar Rimi (Sabon Gari) Market, Kano, Kano State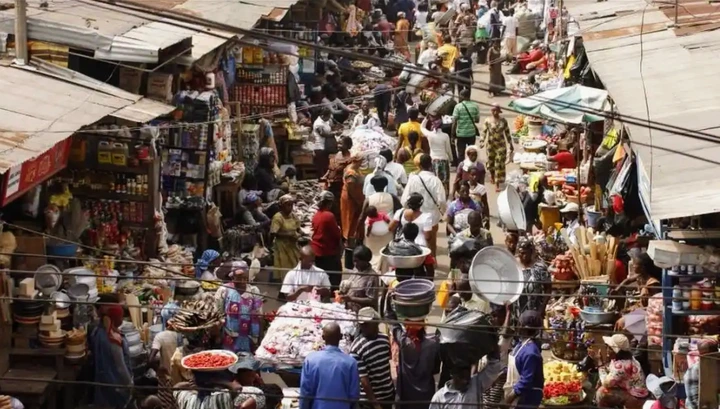 Muhammadu Abubakar Rimi Market, also known as Sabon Gari Market is located in the Sabon Gari suburb of Kano city, northern Nigeria's commercial capital. The market is named after the late Muhammadu Abubakar Rimi, who was governor of Kano from 1979 – 1983. When Rimi became governor, his administration demolished the shacks and makeshift stalls that were in the market and replaced them with modern redbrick structures in 1979. The market is famous for foodstuff, fruits, jewellery, bookstores, electronics, local and foreign textiles, etc.
4. Mile 1 Open Market, Port Harcourt, Rivers State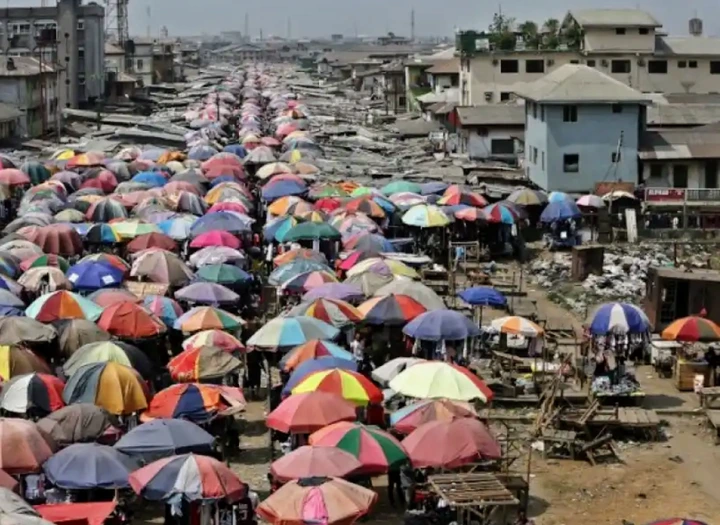 Port Harcourt's popular Mile 1 Market, also known as the "Umbrella Market" due to the widespread use of umbrellas rather than actual shops, is believed to be as old as Port Harcourt itself. Traders at the market say they prefer the umbrella "shops' due to the repeated fire outbreaks experienced in the main market. Mile 1 Market is one of the largest in Rivers State, where everything from clothes, household appliances, souvenirs, toys, educational materials, foodstuff to tailors, cobblers are readily available. The market has the unique honour of being the city's commodity price barometer. High prices at Mile One usually indicate high prices in other markets around the city.
5. Ariaria International Market, Aba, Abia State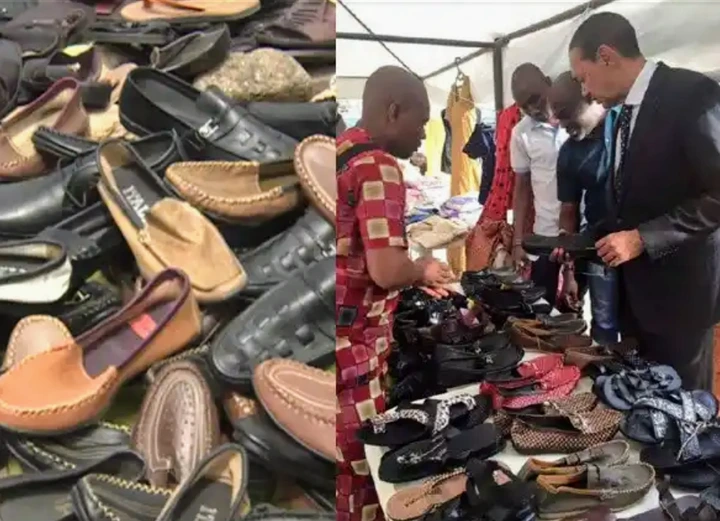 Located in Aba, the Abia State capital, the Ariaria International Market was established in 1976. It boasts thousands of shops and stalls engaged in the marketing or production of a wide range of goods.
The market is famous for its textile and leather industry. It is one of the largest in West Africa and nicknamed "China of Africa" because of its versatility and creativity in hand-made leather works and clothing. As prices are rarely fixed, Ariaria offers opportunity for great bargains on different goods such as lace, jewellery, supplies, office wears, food, shoes, etc.
6. Bodija Market, Ibadan, Oyo State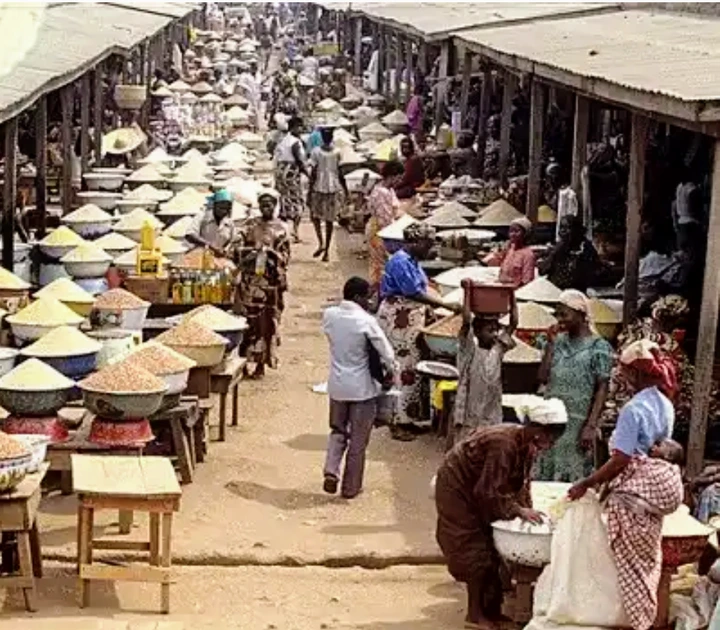 Bodija Market is a popular open-air market located in Bodija, a district in Ibadan, the Oyo State capital. As its name suggests, Bodija was originally a fighting arena, which, over the years, transformed into a reputable hub for the sales and distribution of foodstuff, cattle and other livestock in the state.
The market was established in October 1987. Its establishment came as a result of growth and overcrowd ing at the Orita Merin foodstuff market in Ibadan. Along with the produce traders, cattle sellers from Sango, Ibadan, were also relocated to the market. The location of the market is close to the Oyo-Ogbomoso-llorin interstate road network, which also allows produce farmers from Northern Nigeria and from Northern Oyo State to easily transport their produce to the market.
7. Oshodi Market, Lagos, Lagos State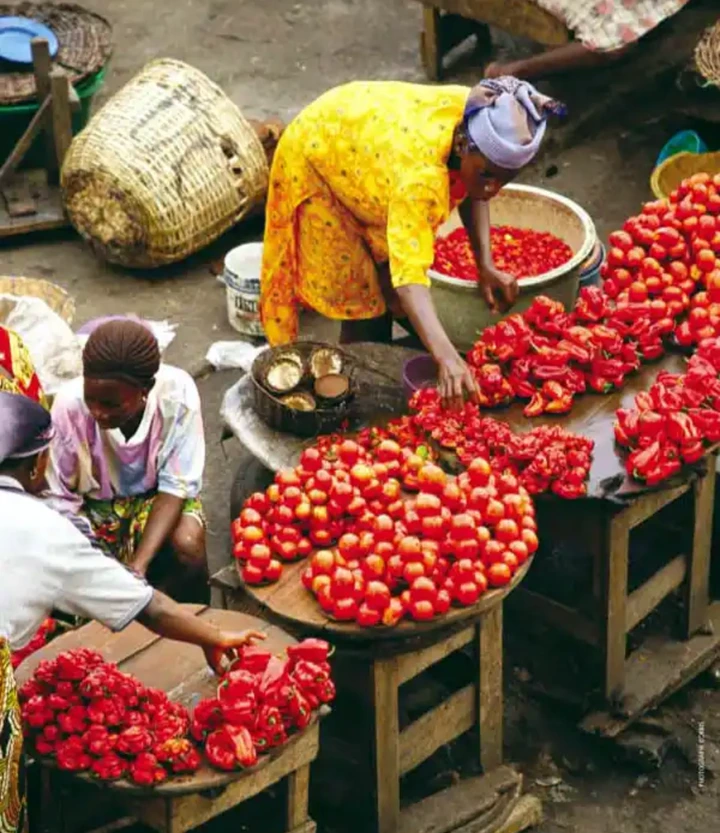 Oshodi Market is one of the largest in the Lagos metropolis and is also said to be the second largest market in Nigeria. The market was established in 1860 while Nigeria was still under British colonial rule. This market, described by commentators as an 'embodiment of the Lagos identity' is popular for aso-ebi fabric, usually in bales of the same material, pattern and design. Oshodi market is also famous for its sounds, colours and energy.
8. Jos Main Market (Terminus Market), Jos, Plateau State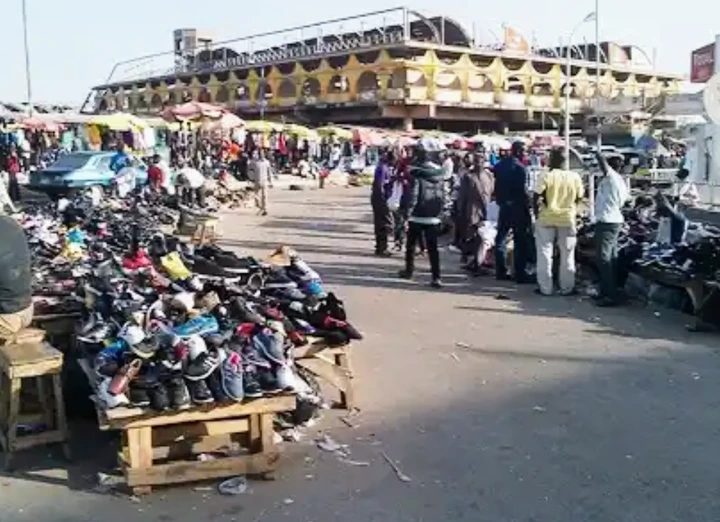 The Jos Main Market, more popularly known as the Terminus Market due to its proximity to the Nigerian Railway Corporation terminus Jos, is the largest market in Nigeria's north-central region. Until 2002, the market attracted traders and visitors from all over Nigeria and even neighbouring countries. In 2002, a mysterious pre-dawn fire burnt down the market. Currently, buying and selling takes place in the Nigerian Railway Corporations Terminus area within the vicinity of the main market site. Construction of the market began after the state was created in 1976 and was eventually completed and launched in 1985 due to the complexity and vastness of the market. The huge complex accommodated at least 3,500 traders and also had provision for a police station, fire service station, post office, warehouses and car parks.
9. Onitsha Main Market, Onitsha, Anambra State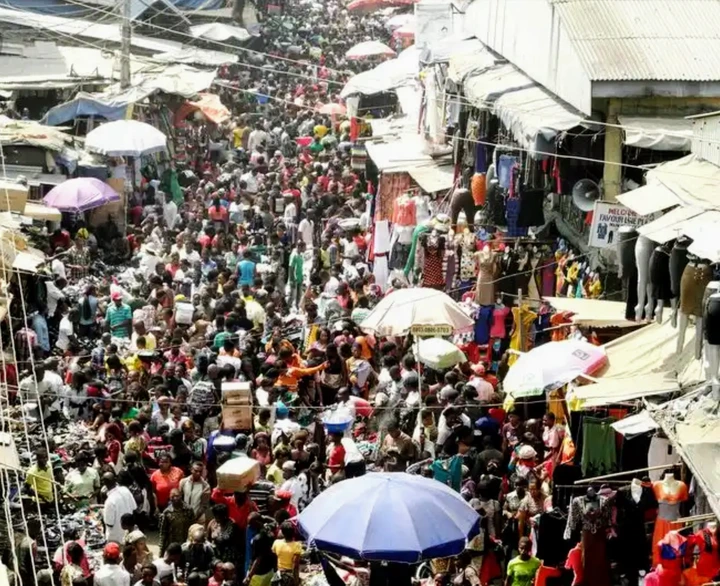 Onitsha Main Market is described as the largest market in Africa based on land mass and volume of trade. It is estimated that transactions running into billions of Naira are carried out in Onitsha main market every day. The market is located in Onitsha, the commercial capital of Anambra State. It is open for business every day except Sunday and governed by a traders' association.
A busy and energetic multi-product market, Onitsha Market is also the hub of the marketing and distribution of Nollywood movies, Nigeria's film industry, also known as Nollywood, is ranked third in revenue generation globally, behind Hollywood and India's Bollywood.
10. Osogbo Beads Market, Osogbo, Osun State
Osogbo, the Osun State capital has a long and rich history with bead-making. That explains why the city has a special market dedicated to all kinds of beads. Indeed, the Osogbo Beads Market offers visitors opportunity to appreciate the definition of beauty in Yoruba culture. The beads sold in this market are affordable with a wide range to choose from. In recent years, the market has transformed into a major tourist attraction, drawing visitors from all over Nigeria and other West African countries.
11. Wuse Market, Abuja, Federal Capital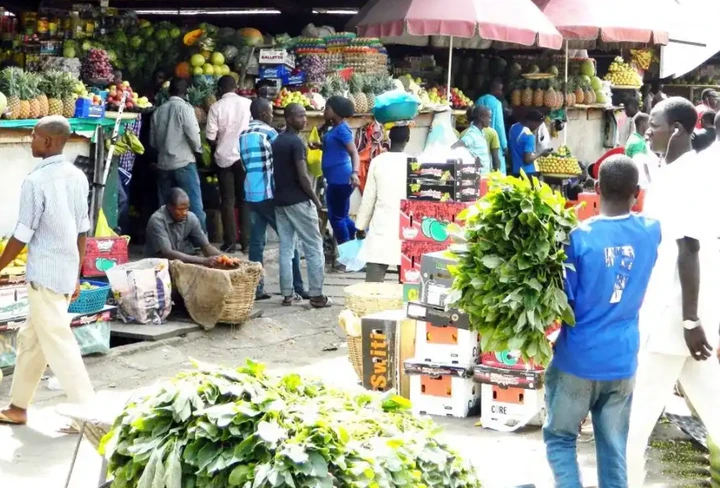 Wuse Market is one of the main markets in Abuja, Nigeria's capital, and it is located in Zone 5 of Wuse District. It is an urban open-air market where foodstuff, fresh vegetables, meat, clothes, electronics, furniture, mobile phones, rugs and jewellery are sold. Wuse Market is fairly organised and generally clean. There are no fixed prices; so being able to drive a good bargain is a required skill for shopping in this market.
12. Balogun Market, Lagos State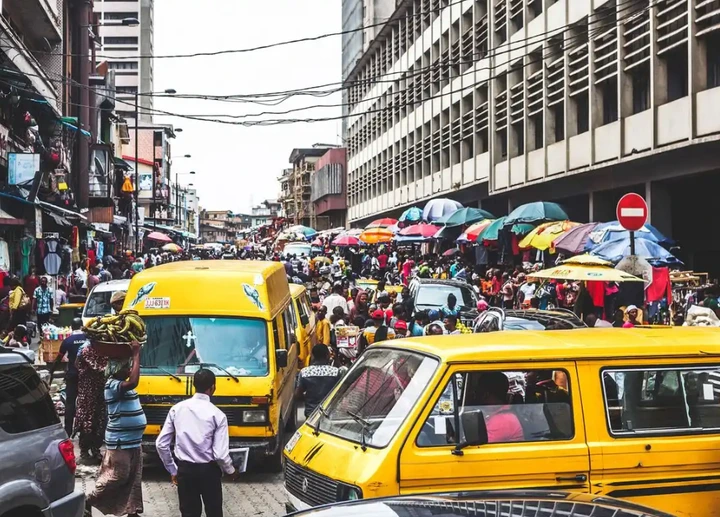 Balogun Market is located in Lagos Island in Lagos State. The market has no particular address because it sprawls across several streets on the island. Balogun Market is famous for its colourful fabrics, shoes and all kinds of clothing.
One of the busiest markets in Lagos, it is located right in the middle of the ever-bubbling financial centre of Lagos. From weekdays to weekends, the market busties with a crowd of vendors, buyers as well as tourists seeking to discover the essence of the market or land a great bargain. Peak seasons are characterised by even more crowded streets with people shopping for the festive periods.