Sports
Check Out Why Ronaldo Went Home With Two Match Balls, Though He Did Not Score A Hat Trick
Check Out Why Ronaldo Went Home With Two Match Balls, Though He Did Not Score A Hat Trick
Can anyone outrun the Portuguese skipper at this point?, his age doesn't seem to be a hindrance to his abilities and capabilities. Portugal played their fourth group A match of the European World Cup qualifiers against the Republic of Ireland.
It was one of the most entertaining matches played in Europe as Cristiano Ronaldo went to set the record straight by scoring a brace to becomes the highest goal scorer in men's international football.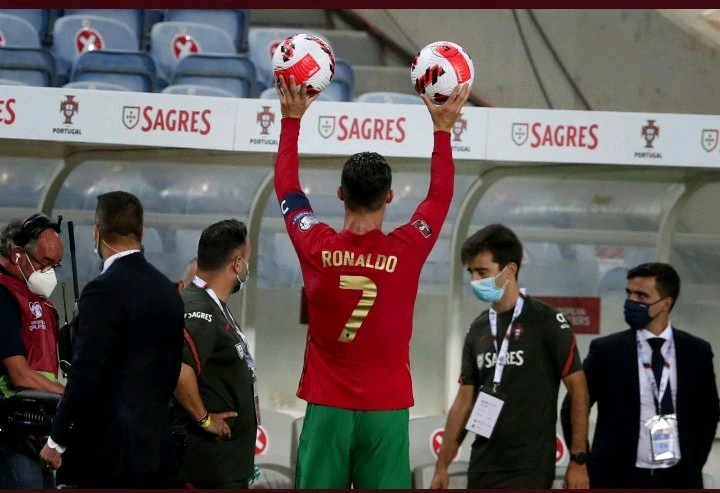 Ronaldo scored his 110th and 111th goal in the 89th and 96th minute of the game, both goals came as a result of two superb headers from the Manchester United player. The match ended in a 2-1 win for Portugal.
Ronaldo's brace and historic achievement was rewarded with two match balls at the end of the game. One would wonder why he got two match balls when he did not score a Hat-trick, which is the normal in football for any player who score three goals in a single game to go home with the match ball.
But Ronaldo's case is different, his achievement with the Portuguese national team was the reason why he got both balls.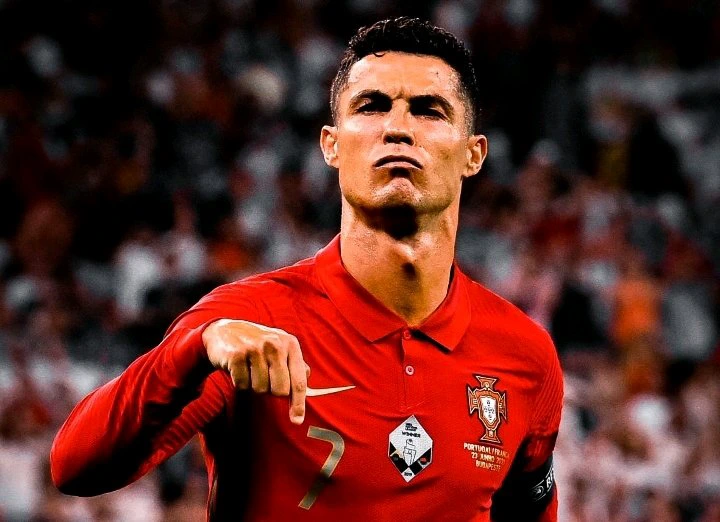 Cristiano Ronaldo's achievements and record breaking abilities are no longer in doubt as he has won a lot of awards and pretty soon, he would have to expand his museum in Mediera, Portugal as the awards keep coming.
No wonder the Portuguese national team official Twitter handle made a tweet after the match jokingly asking Ronaldo if he still had space to put the ball in his museum.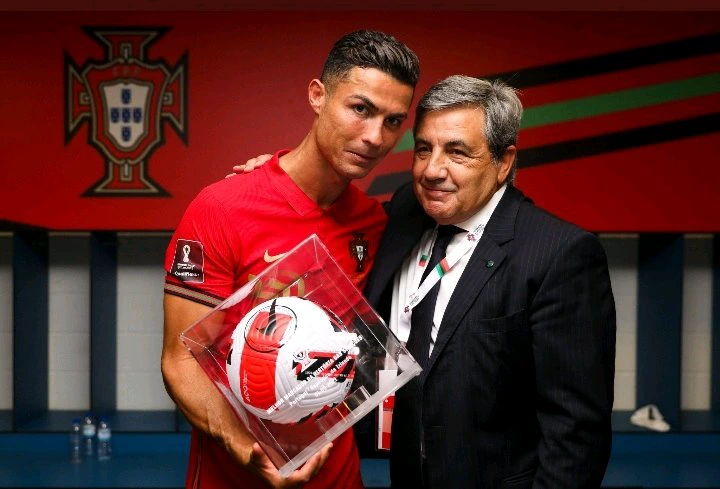 Cristiano Ronaldo later on handed one of the balls to his brother, who is going to take it to his museum in Mediera, Portugal.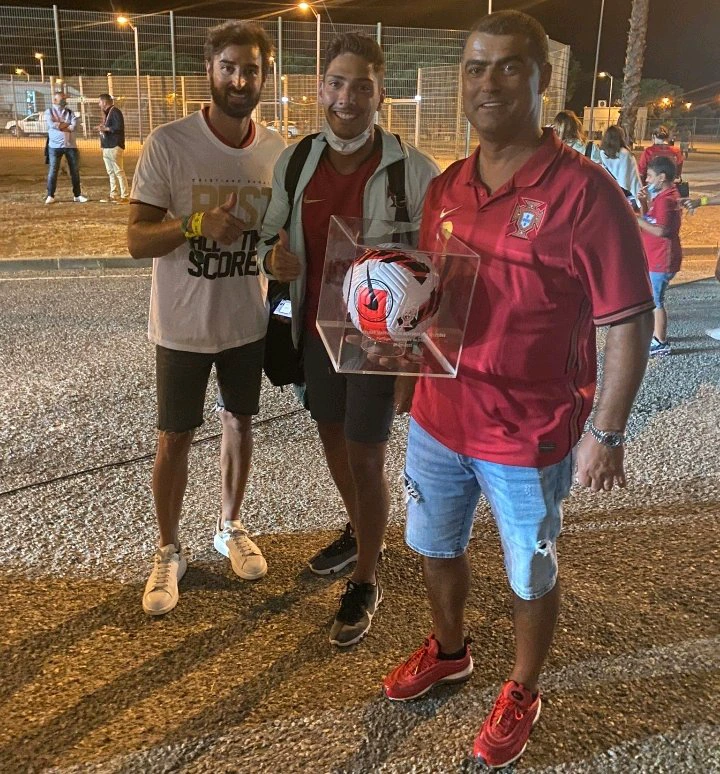 What do you think about Ronaldo's form right now, despite being 36? Do you see him breaking records with Man Utd this season, leave your comment below