Sports
Chelsea defender drops statement on Instagram after getting robbed on a champions league night
Sources have it that Chelsea right-back Reece James got robbed on tuesday night.The English star's house was robbed by some unk
Chelsea defender drops statement on Instagram after getting robbed on a champions league night
Sources have it that Chelsea right-back Reece James got robbed on tuesday night.The English star's house was robbed by some unknown persons while he was playing against Zenit st Petersburg.
Reece James is one of the top English right-backs, Gareth Southgate have also promoted him to first team after seeing his displays last season.
This defender did not play against Astonvilla because Anthony Taylor awarded him a straight Red card during Liverpool game. Reece James denied Liverpool a goal by hitting the ball his arm, that would have been a goalscoring opportunity for 'the Reds'.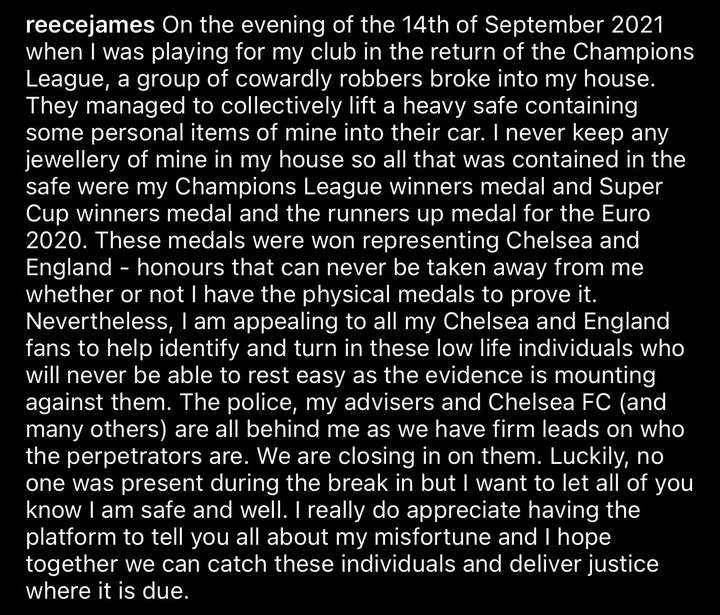 After the incident of the robbery, the young English defender posted on his instagram. He made it clear that those intruders made away with his champions league medal, EURO 2020 runner-up medal and Super cup medal. He also begged the fans not to be worried about him.
This is really bad although those intruders might be caught.
Back to top button