Sports
Chelsea Fans Have Every Right To Be Outraged By England's Reece James Decision Yesterday
Chelsea Fans Have Every Right To Be Outraged By England's Reece James Decision Yesterday
Football fans and most especially fans of Chelsea football club have expressed their dissatisfaction and outrage by England's decision to allow a their 21-year-old defender continue playing in a match that was already won when he was just lucky to escape severe damage after an injury scare.
James who was arguably England's best player on the pitch yesterday was on fire for the Three Lions yesterday. Starting the game ahead of Alexander Arnold, the Chelsea man continued his fantastic club form with an assist for Harry Maguire less than 10 minutes into the match.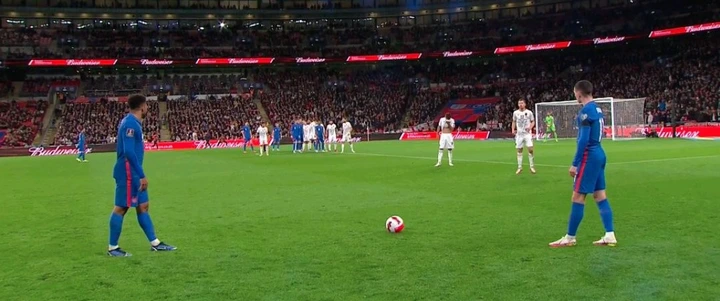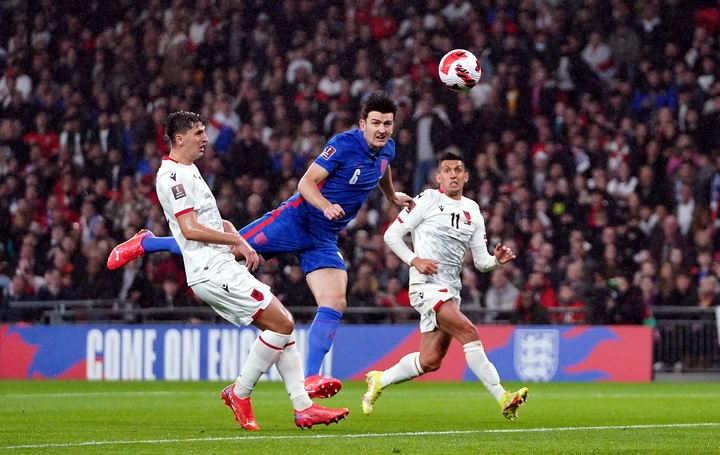 He did not score or provided anymore assist but his presence on the right hand side of England's defence and attack was enough for fans to mention his name as arguably the Man of the Match.
For Chelsea fans, as much as they loved the decision to start James ahead of Arnold, they were completely outraged by the decision to let him continue playing after he suffered a major injury scare.
James, Stones and an Albanian player went for the same ball in the 65th minute. The two English defenders went to clear it, while the Albanian tried an audacious overhead kick.
James came out in the wrong end of this though, as he clashed heads with Stones and was caught in the face by the boot of the striker.
Every Chelsea fan must've been worried as James lied down on the ground. A stretcher was brought on, but fortunately for everyone, James sat up and then stood up.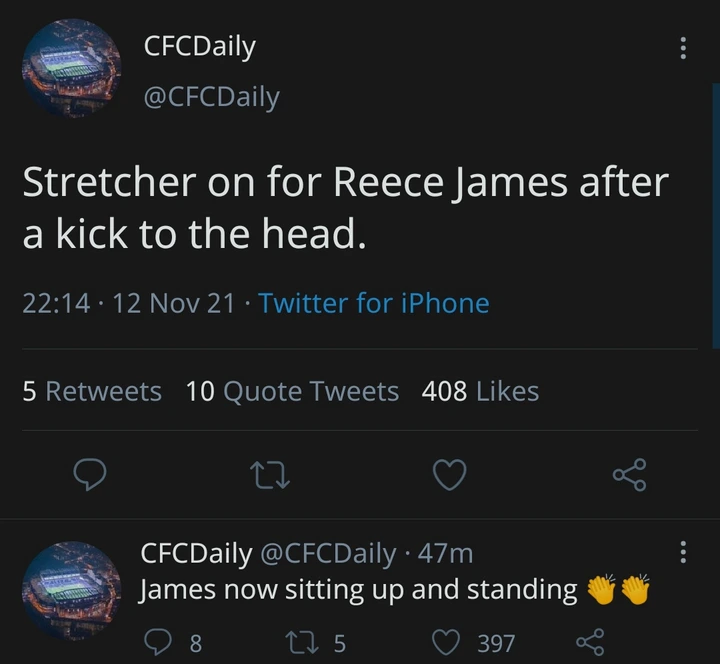 Chelsea fans might've thought, okay, 5-0 up, Arnold on the bench, time for James to come off.
But surprisingly, he was allowed to continue playing. He played until the 77th minute before he was subbed off and Chelsea fans were not very happy about it.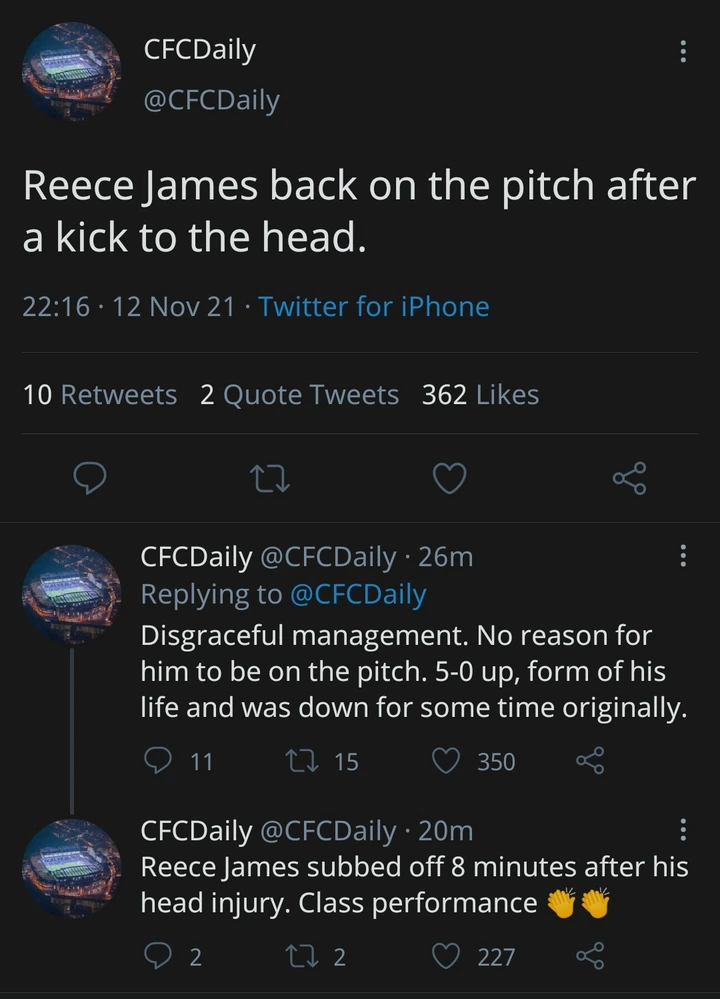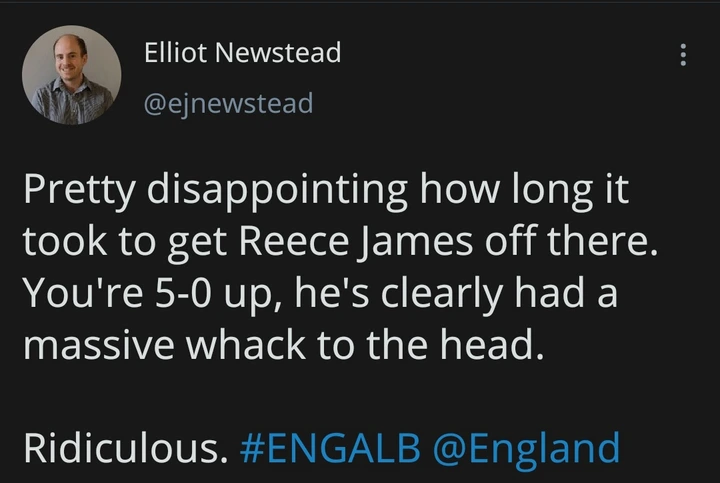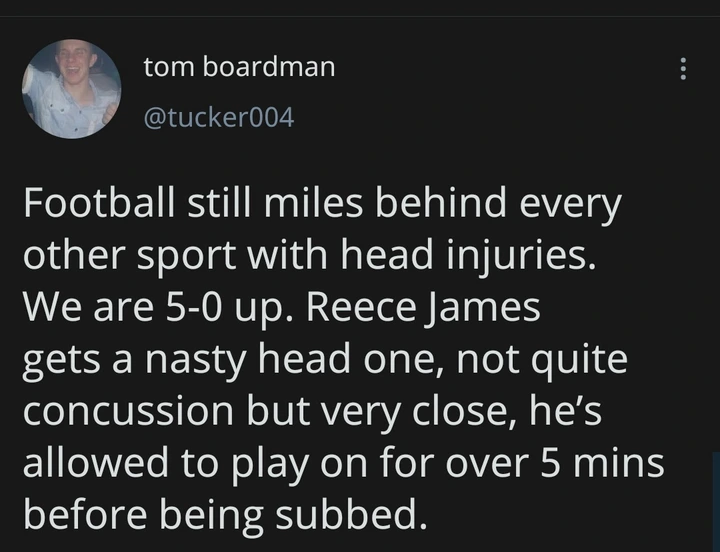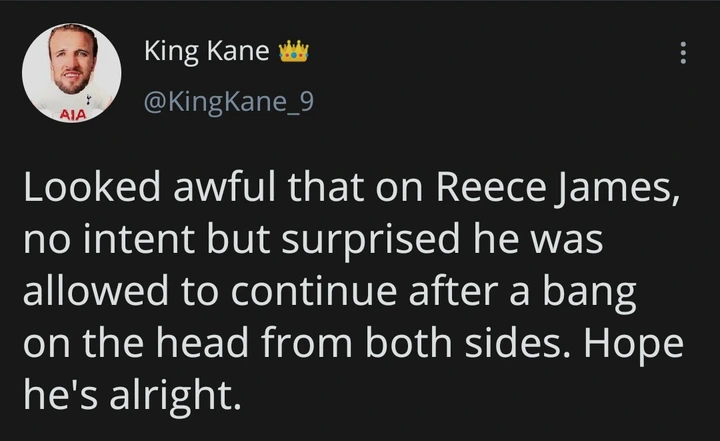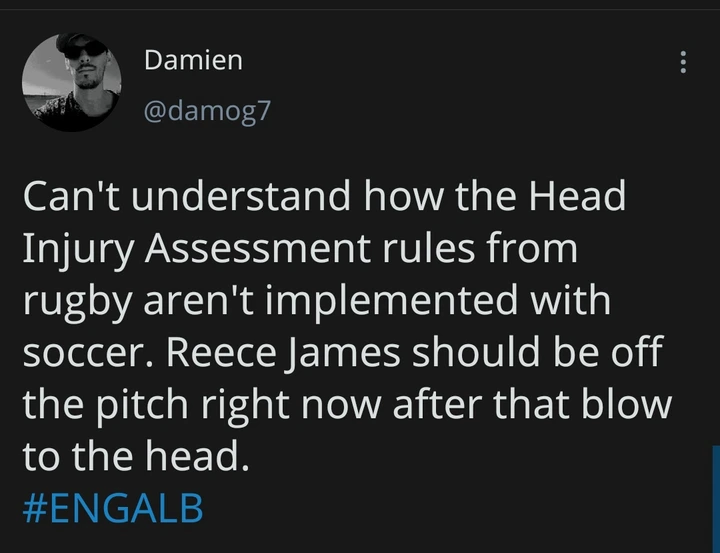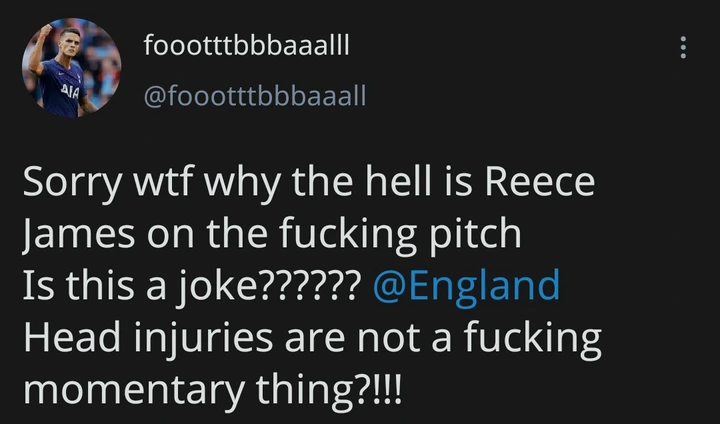 To watch the highlights of the match and see how the James incident in the 65th minute, click Here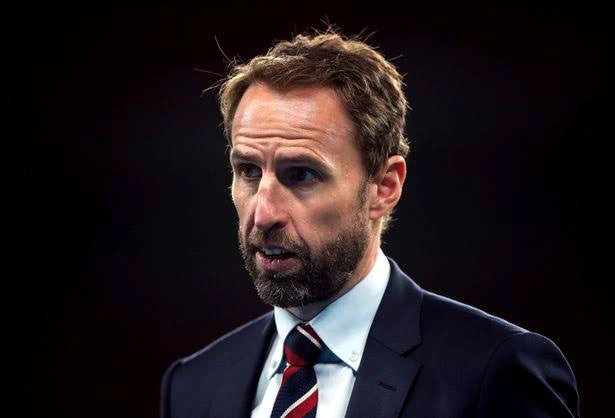 In my opinion, these fans have absolutely all the right in the world to be outraged. A head injury is not something that should be taken lightly.
I expected England too take him off in order to avoid any unnecessary problems when he appeared to have been lucky to walk away from such a scenario.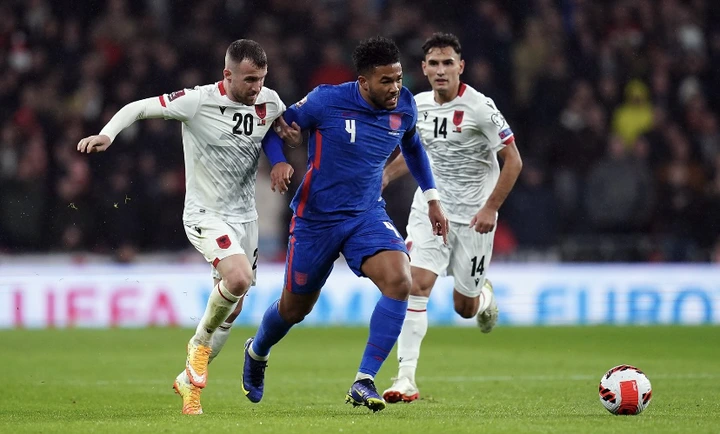 Allowing him to continue playing was a risk that should never have been taken. So I understand the outrage of these Chelsea supporters.
Reece James is in the best form of his life and to see him almost suffer a horrendous injury and then for England not to protect him must've been very scary.