Sports
Chelsea Vs Manchester United First 8 Premier League Fixtures Of The Season
The rivalry between Manchester United and Chelsea, is one of the greatest rivalry in the history of English football.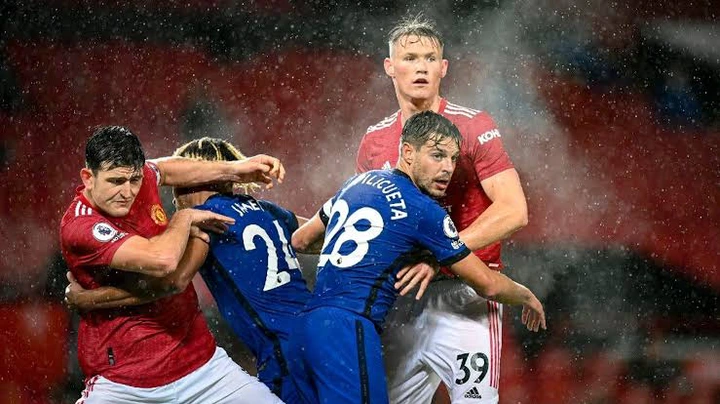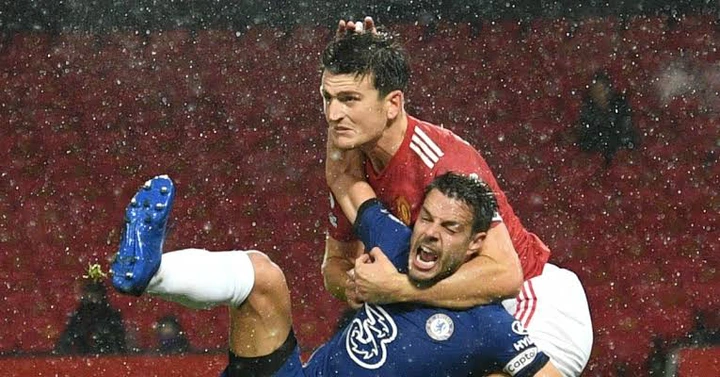 So because of that, I decided to put up this article, to display both clubs first 8 eight premier league fixtures of the new season.
A. Chelsea.
1. Chelsea Vs Crystal palace: Venue is Stanford Bridge.
2. Arsenal vs Chelsea on Sunday 22 2021. At the Emirates stadium.
3. Liverpool vs Chelsea on 28 August 2021 at Anfield stadium.
4. Chelsea Vs Aston Villa on 11th September 2021 at Stamford bridge.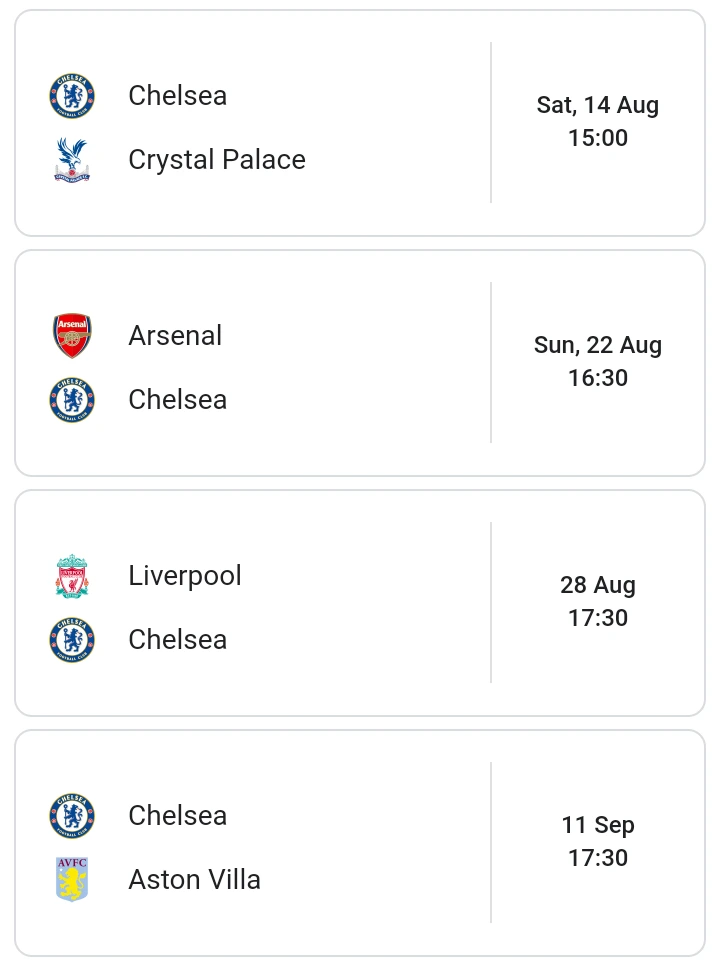 5. Tottenham vs Chelsea on 19th September 2021 at the White Hart lane stadium.
6. Chelsea Vs Manchester City 25 September 2021 at the Stamford bridge stadium.
7. Chelsea Vs Southampton.
8. Brantford vs Chelsea.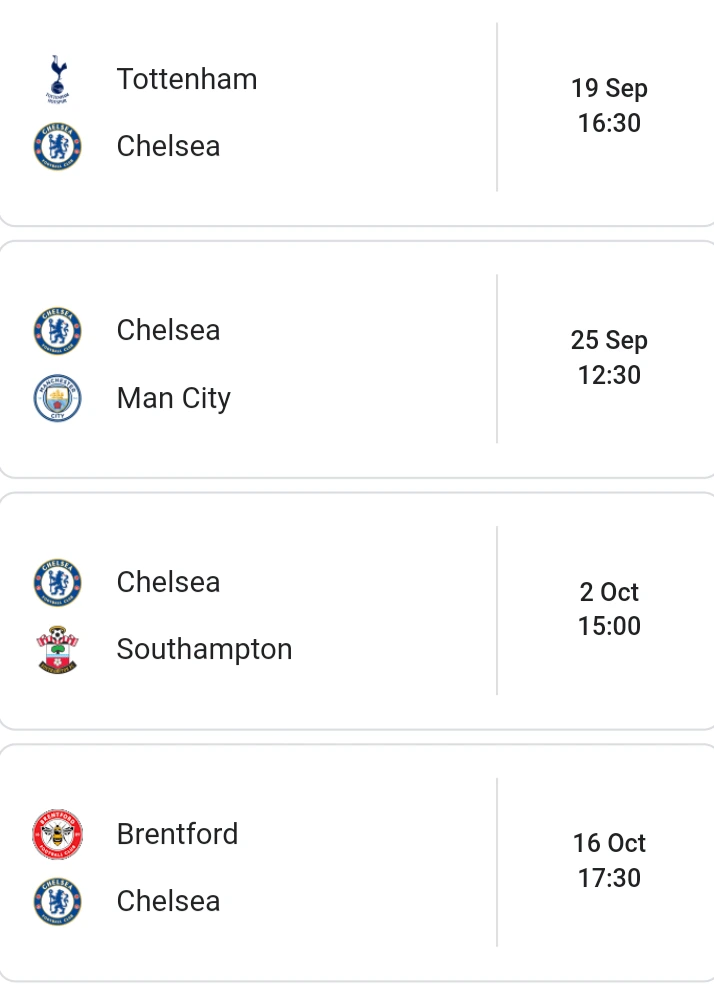 B. Manchester United.
1. Man United vs Leeds United
2. Southampton vs Manchester United
3. Wolves vs Manchester United
4. Manchester United vs Newcastle.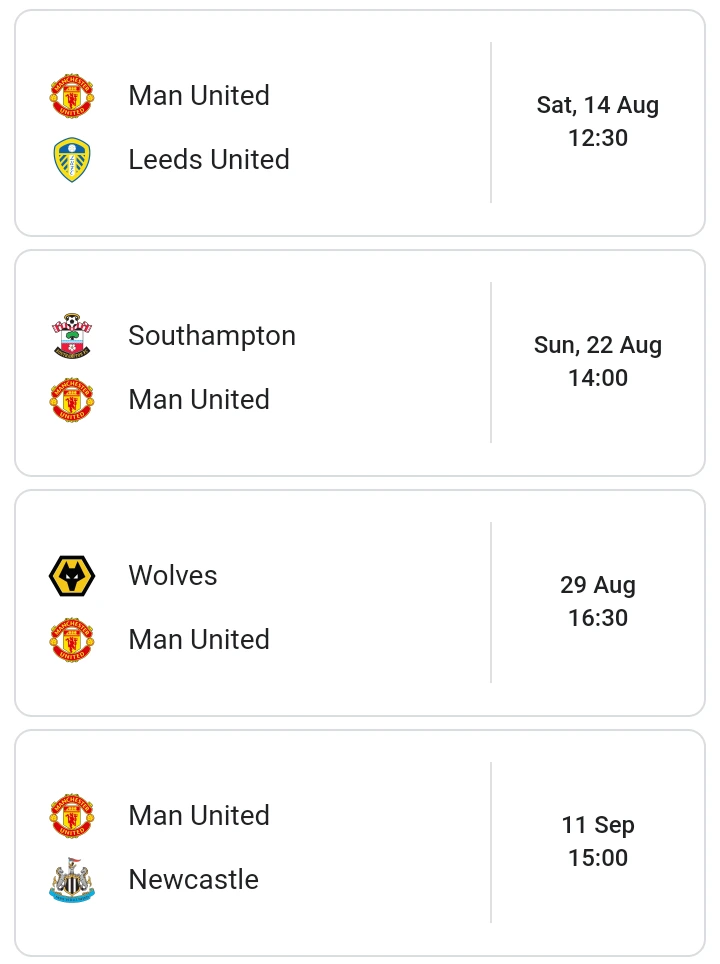 5. West Ham vs Manchester United.
6. Manchester United vs Aston Villa.
7. Man United vs Everton.
8. Leicester City vs Manchester United .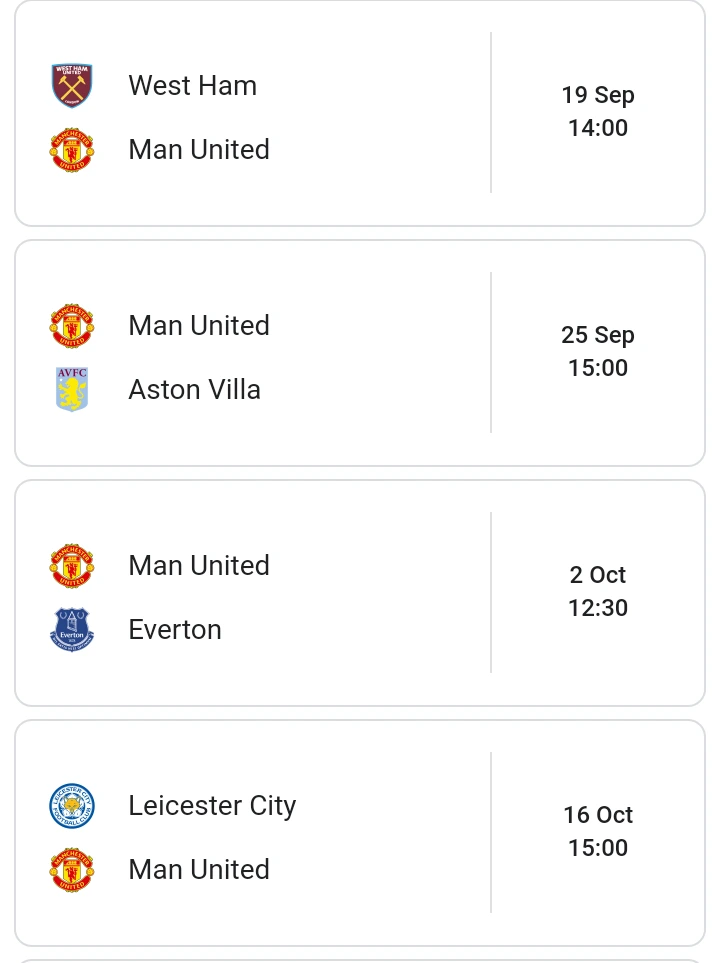 From the fixtures above, between Manchester United and Chelsea, who do you think will be occupying a better position on the premier league table after these 8 matches have been played? Kindly share your opinion below.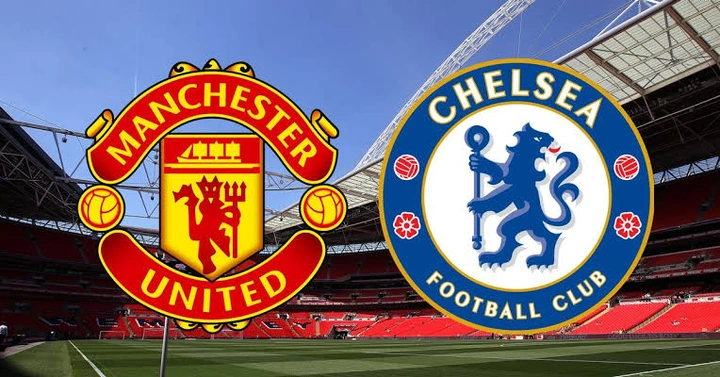 Like and share
Back to top button