Sports
"Common Sense Is Not Common To Everyone" Manager Ole Gunnar Complains About Saturday's EPL Fixture

"Common Sense Is Not Common To Everyone" Manager Ole Gunnar Complains About Saturday's EPL Fixture

Manchester United is one of the best teams in the English Premier League. The presence of star like Paul Pogba, Mason Greenwood, Cristiano Ronaldo, Raphael Varane and Bruno Fernandez makes the Red Devils one of the clubs to watch out for this season. However, the manager Ole Gunnar Solksjaer is one of the English Premier League managers whose job are at stake. The Red Devils have some tough fixtures this month and they have to win the games.

However, Ole Gunnar Solksjaer has expressed his disappointments to the English Premier League body. He is not happy due to the fact that Manchester United have to play against Everton tomorrow. Ole Gunnar Solksjaer feels that the game between Manchester United and Everton which is set to be played tomorrow would have been postponed. According to Ole Gunnar, Chelsea and Manchester United played on Wednesday and they would have been given time to rest instead of playing tomorrow. Ole thinks that the game between Liverpool and Manchester City would have been played tomorrow so that Manchester United and Chelsea could have played their fixtures on Sunday.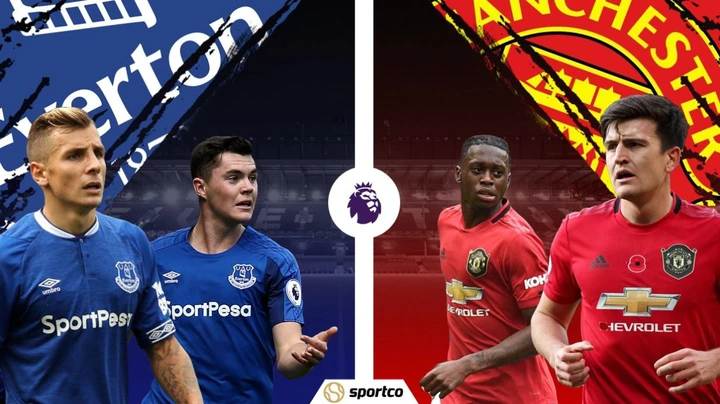 Ole Gunnar Solksjaer attacked the English Premier League body saying:
"Us and Chelsea played Wednesday night, we could have easily played Sunday and the Liverpool – Man City should have been a Saturday one. Common sense might not be so common unfortunately."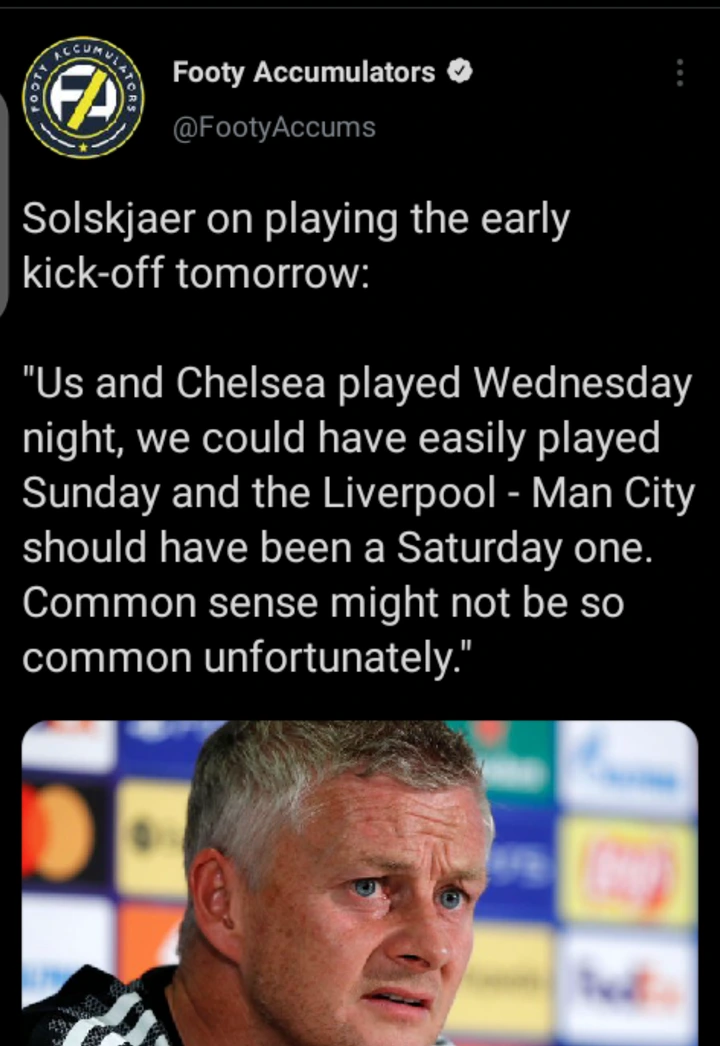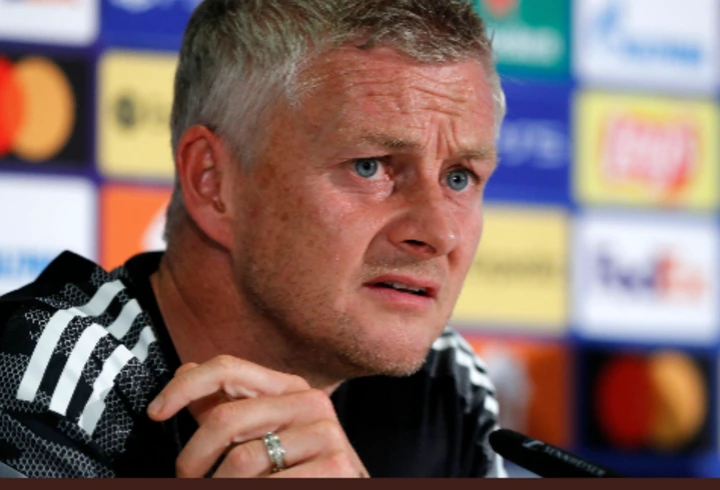 Back to top button