Sports
Confirmed: Solskjaer's Replacement Already Identified And Willing to Accept Job Offer
Confirmed: Solskjaer's Replacement Already Identified And Willing to Accept Job Offer
Manchester United are going through a rough patch at the moment and Ole Gunnar Solskjaer is taking all the blame for it. The Norwegian manager has tried helplessly to steer Manchester United back on track to winning ways but the task seems just too overwhelming considering just how difficult the next opponents are both in the domestic and international (UCL) leagues.
The fans are also fed up trying to defend the honor of their club let alone support their out-of-form players. It has just been too hard for them to accept that their so-called" Best club in England" has only won once in the last 8 matches and this worrying statistic should be enough to ouster Ole Gunnar Solskjaer from the club.
Recently, football guru Fabrizio Romano confirmed that Manchester United have not yet made a final decision on Ole Gunnar Solskjaer's future at the club since the main board members of the club have been reluctant to vote out the manager. This being said, it is safe to assume that Solskjaer is operating on borrowed time, and the period between now and the resumption of the Premier League in 10 days will be very crucial.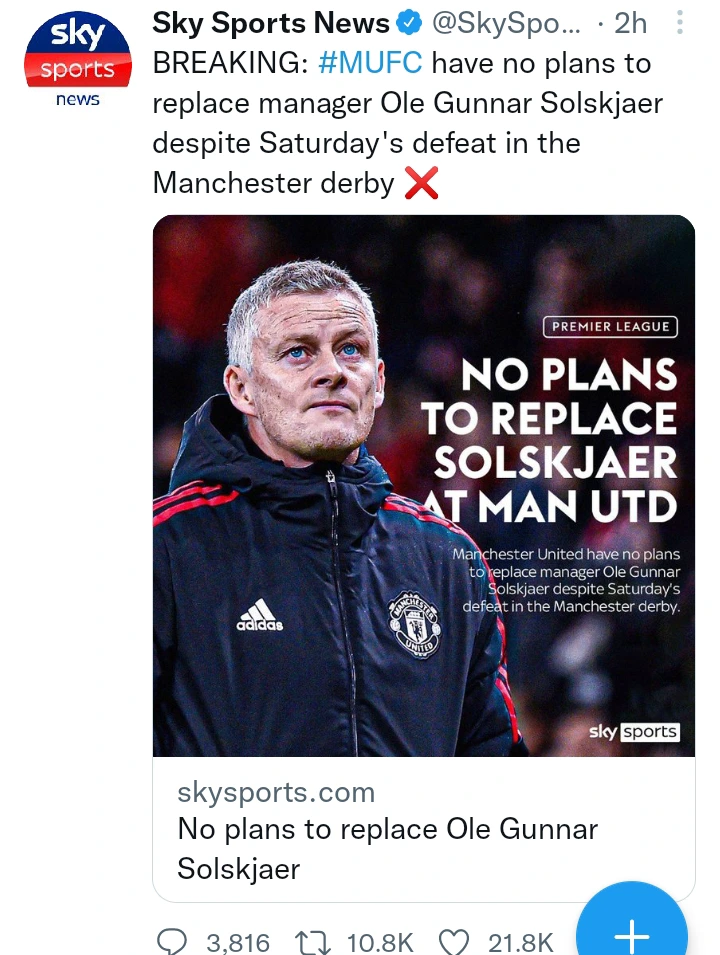 Reliable media sources have nonetheless linked Leicester City manager to the high profile managerial job at Manchester United. The sources have further asserted that Brendan Rodgers fancies the idea of taking over at Manchester United and that he is willing to accept the proposal in a heartbeat but only if Manchester United assign him reasonable objectives.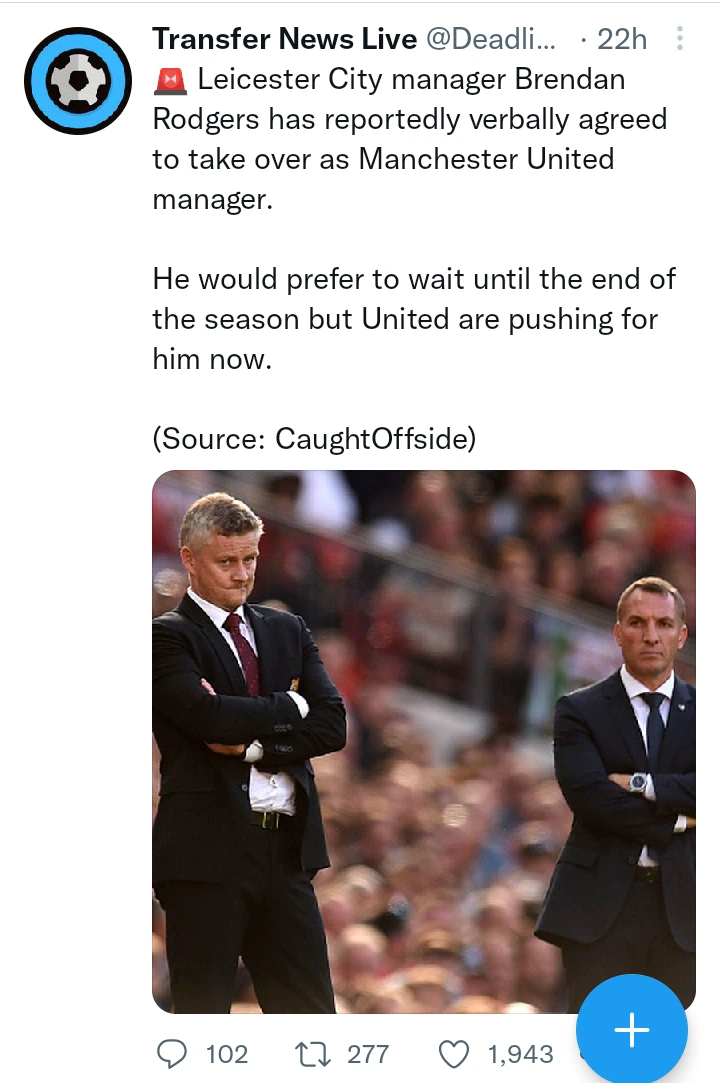 The departure of Brendan Rodgers from Leicester City will not be a hard process because the Foxes' fans have of late expressed their dissatisfaction with how the Scottish manager is running the club. Brendan Rodgers has been booed on several occasions this season when Leicester City won or drew and this behavior has not slipped the attention of football analysts who have predicted that Brendan Rodgers might soon be subjected to a premature exit.
Manchester United might provide an escape route for Rodgers before he is snowed under at Leicester City and spare him the embarrassment of being sacked after polishing Leicester City to an elite club. It is worth mentioning however, the Ole Gunnar Solskjaer has finished twice above Leicester City in the EPL table since his appointment three years ago, and therefore appointing Rodgers in my opinion would be downgrading.
So will he(Brendan Rodgers) rejuvenate Manchester United when/if he is appointed or will he dig a deeper hole for Manchester United? Kindly share your thoughts in the comments section below.