Sports
Cristiano Ronaldo, girlfriend Georgina expecting twins
Cristiano Ronaldo, girlfriend Georgina expecting twins
Portugal and Manchester United player, Cristiano Ronaldo has announced that he is expecting twins from his girlfriend, Georgina Rodriguez.
The 36-year old took to his Instagram page on Thursday to reveal the news to his three hundred and sixty million followers.
He said, "Delighted to announce we are expecting twins. Our hearts are full of love – we can't wait to meet you."
Accompanying the statement was a photo of the footballer and his partner. The pair lay on the bed while a sonographic image of the babies popped at the corner.
In another photo, Ronaldo could be seen enjoying himself with his children in the pool.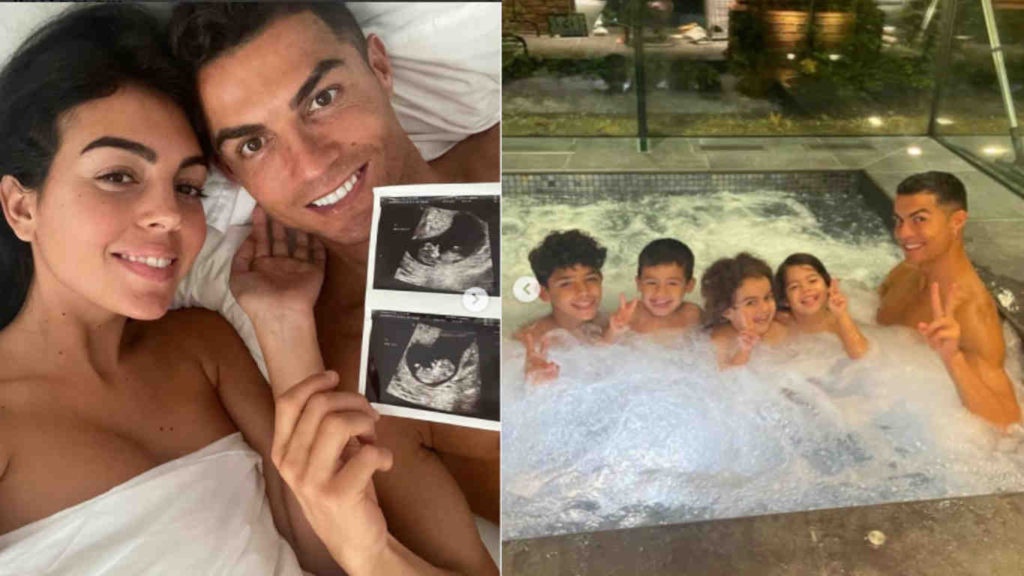 Georgina Rodriguez is expecting twins" height="576″ width="1024″/>Cristiano Ronaldo announces partner Georgina Rodriguez is expecting twins (C) Instagram
Ronaldo already has four children: Cristiano Ronaldo Jr., Alana Martina dos Santos Aveiro, Eva Maria Dos Santos, Mateo Ronaldo, with one of them being from Georgina.
What do you think about this? Share your thoughts and opinions below in the comment section.
Congratulations to Cristiano Ronaldo.