Sports
Current EPL Golden Boot and League Table After All The Games Are Completed In Match Week 6
Current EPL Golden Boot and League Table After All The Games Are Completed In Match Week 6
The English Premier League week 6 kicked off with two opening games. Chelsea hosted the premier league championship in Manchester City while Manchester United welcome Aston Villa at Old Trafford.
Chelsea and Manchester City match was the biggest game of the weekend, with City beating the king of Europe for the first time since the arrival of Thomas Tuchel. Gabriel Jesus was able to score the only goal of the game during the second half. City got many chances but couldn't use them well.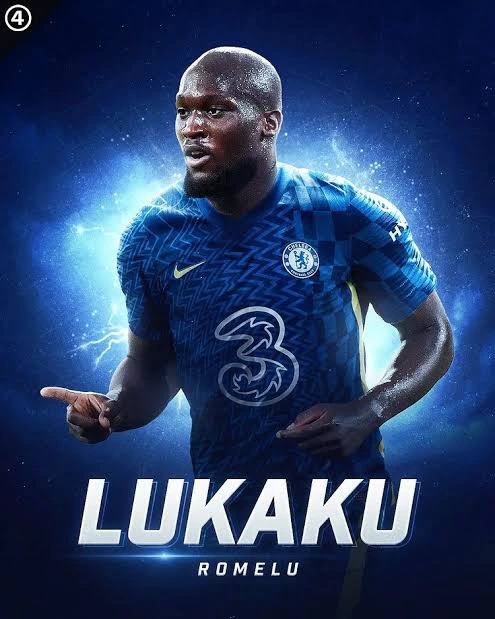 Manchester United, on the other hand, was beaten again at Old Trafford. After suffering a defeat in the Carabao Cup from West Ham United, Aston Villa also defeated the Red Devils at Old Trafford.
Villa scored the only goal of the game during the 88th minute. Manchester United was given a penalty to equalize the game at the spot, but Bruno Fernandes missed the penalty kick.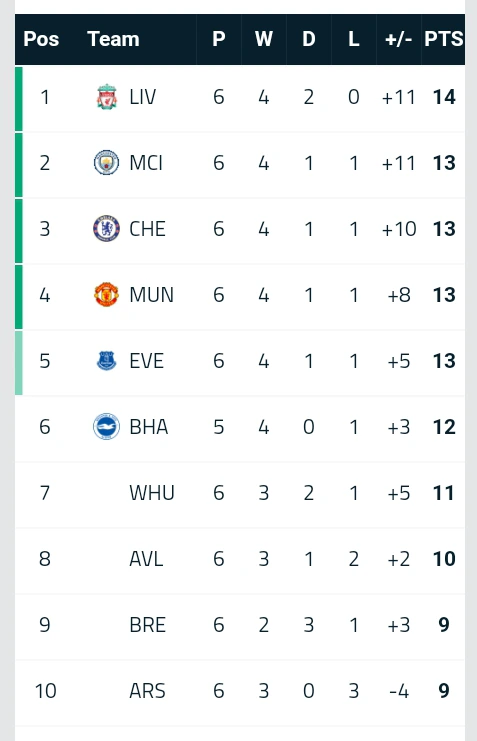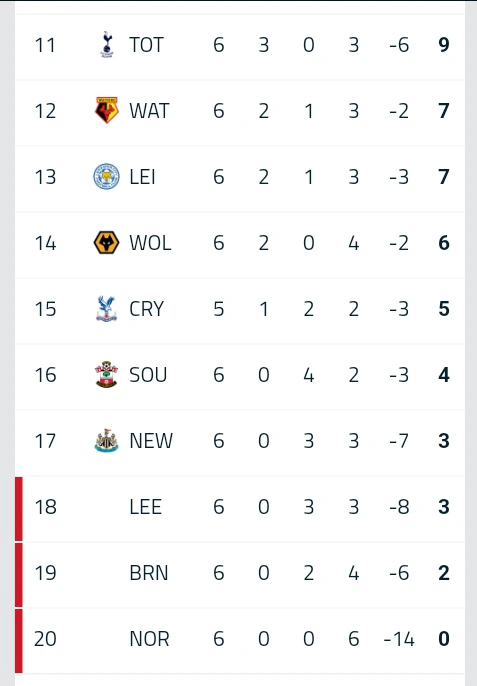 Liverpool are now sitting at the top of the league table after playing out a 3-3 draw with newly-promoted boys, Brentford. This weekend is just a disappointing week for the big team in England.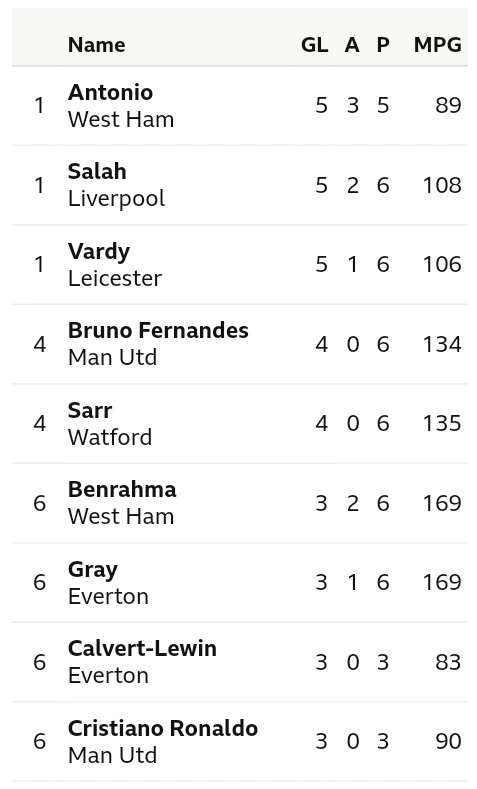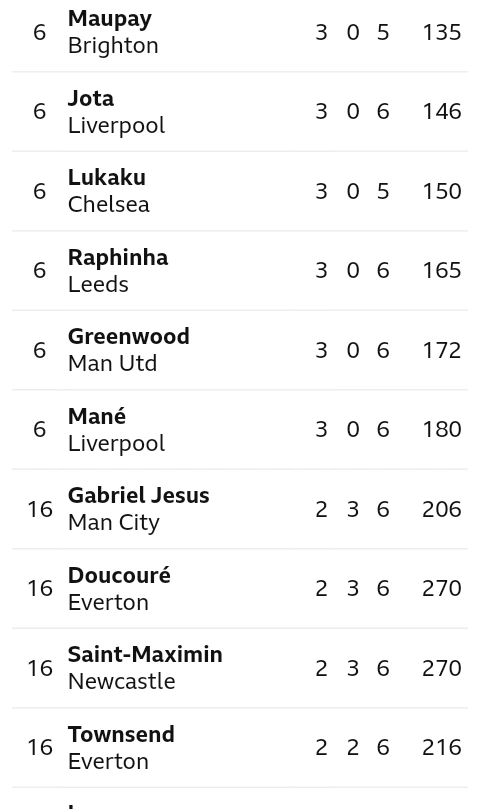 The London derby between Tottenham Hotspur and Arsenal ended unexpectedly. Arsenal was able to get the job done in the first half, with the Gunners thrashing Tottenham Hotspur.