Tutorials & Review
Detailed Step-By-Step Method On How To Bake Zebra Cake- Easy For Beginners
Detailed Step-By-Step Method On How To Bake Zebra Cake- Easy For Beginners
Have you ever seen a cake with patterns just like a zebra? Here is what a zebra cake looks like: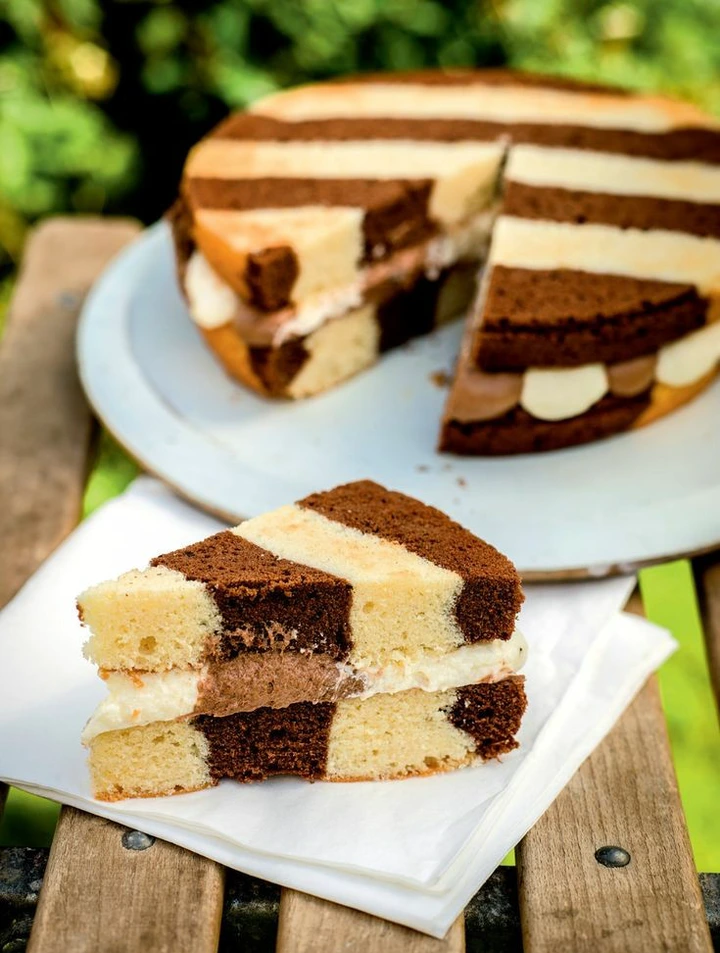 Can you see the beautiful patterns? Yes, it is called a Zebra cake because of its patterns. A lot of people are known for baking mostly plain cakes. If they are to switch, it would be either chocolate or red velvet cake. Only few actually make zebra cakes. Zebra cake is a mixture of plain cake and chocolate cake in one batter. This is what I will be teaching you today and it will be done with illustrations to make everything easier.First off, what are the ingredients you need?
Ingredients
Please, I will be giving you the ingredients in a way you will understand. Not everyone knows how measuring cups and grams work.
1. 2 satchets of margarine. Go to a baking shop in the market, they will have it
2. 3 cups of flour
3. 6 large eggs
4. A cup of granulated sugar
5. 1 spoon of vanilla flavour
6. Half cup of cocoa powder
7. One spoon of baking powder
8. Tin milk or milk powder.
Procedure
1. Mix your butter or margarine with granulated sugar in a mixing bowl till it is fluffy. You can use the normal spatula (garri turner) to mix it.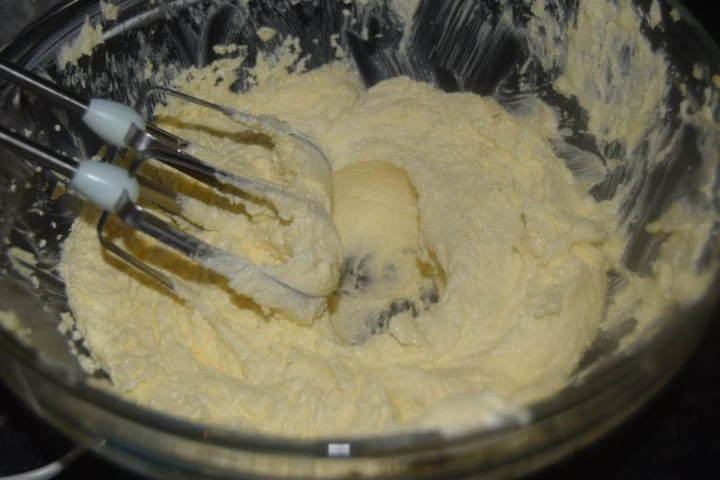 2. Add your eggs one at a time and keep mixing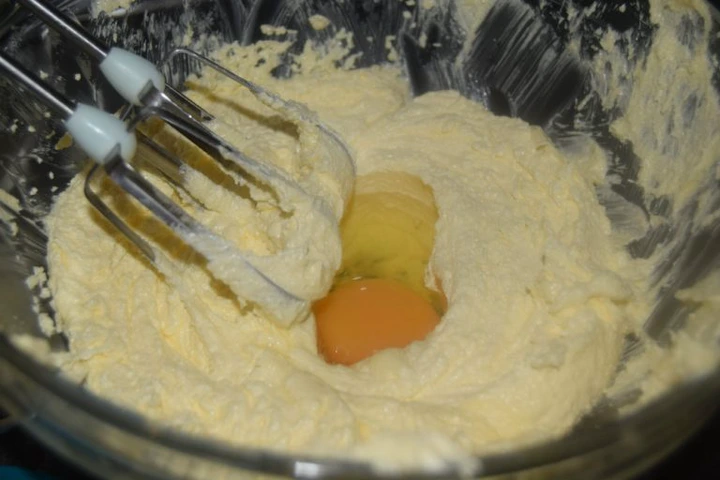 3. Add your vanilla essence flavour and mix well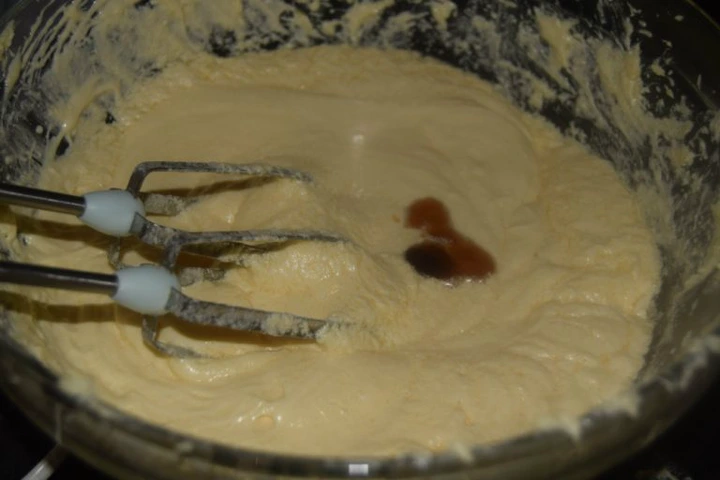 4. Add your flour, baking powder and milk flavour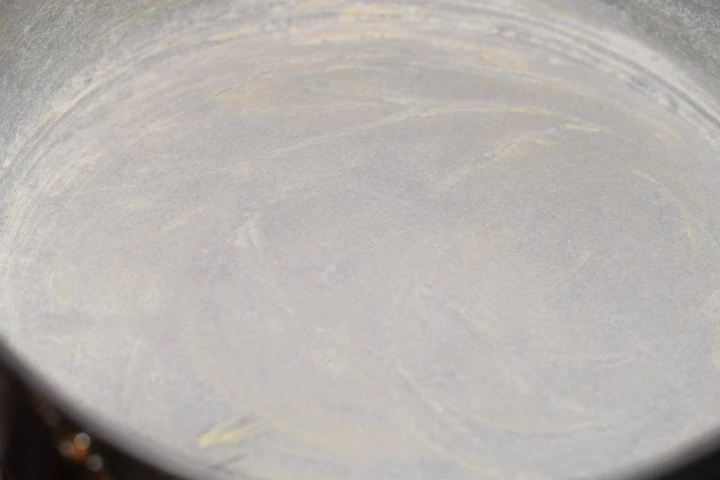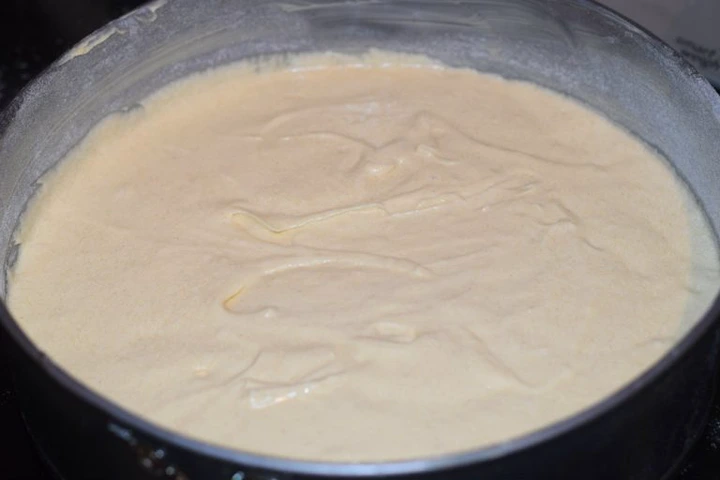 5. You now have your batter. Share equally into two bowls. Add cocoa powder to one of the bowls and mix. You should have something like this: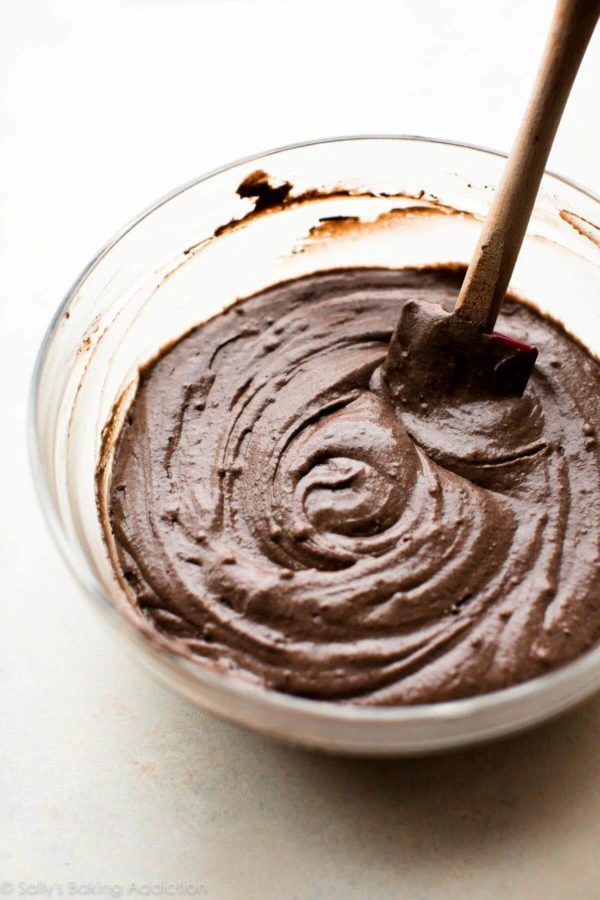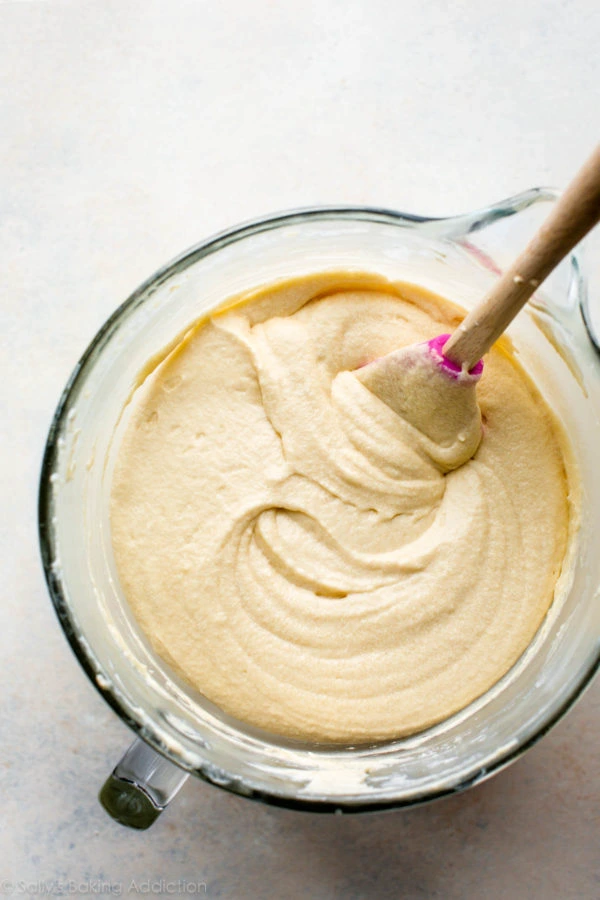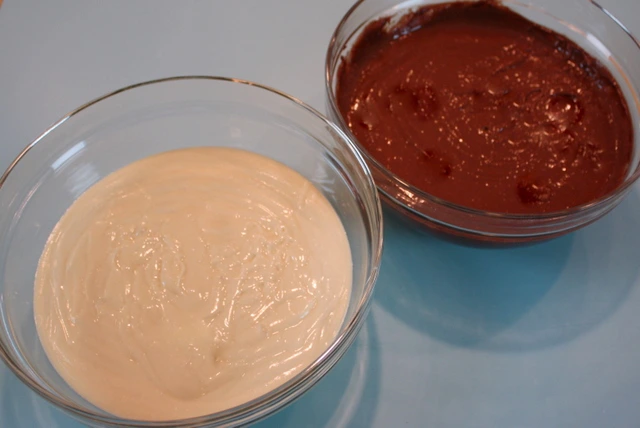 Great! Let's move on.
6. Grease your baking pan with butter or oil.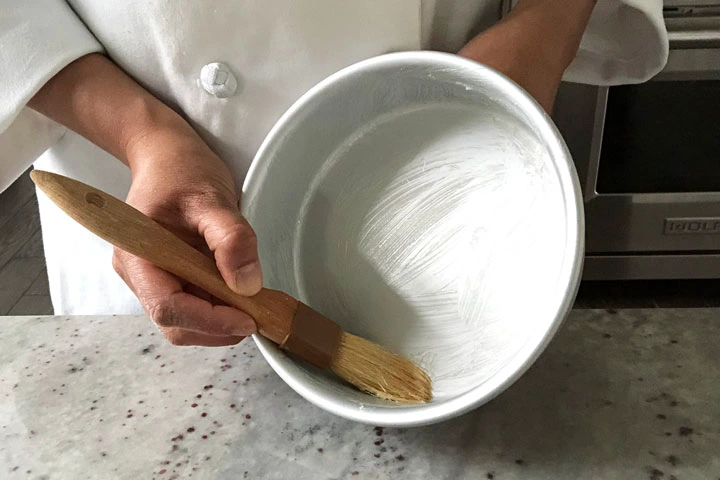 7. This is the step we've been waiting for. Putting the batter in the pan to make the zebra pattern. Using a cooking spoon, scoop little batter from any of the pans and drop in the centre of the baking pan. It will spread. Take from the other batter and drop in the middle again like this: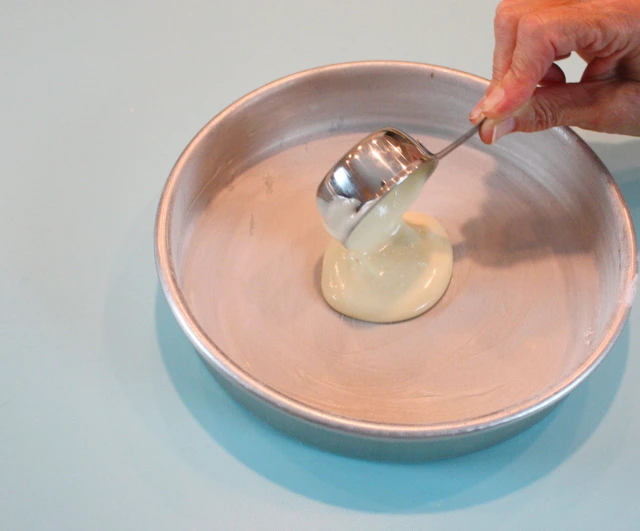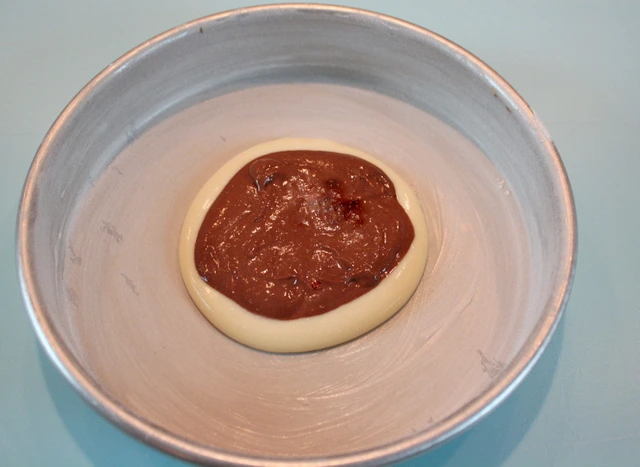 8. Keep repeating the process.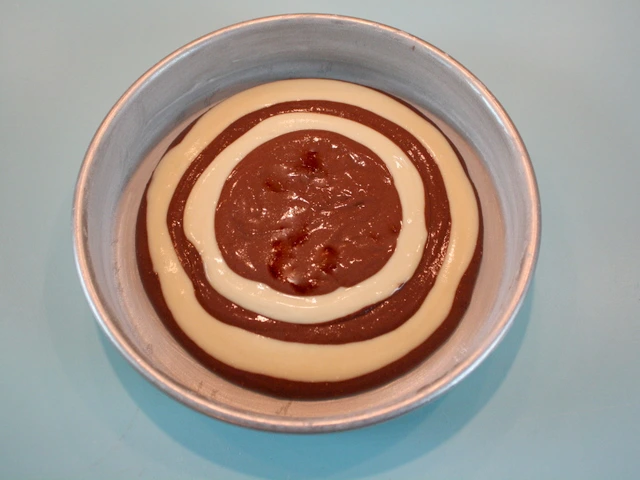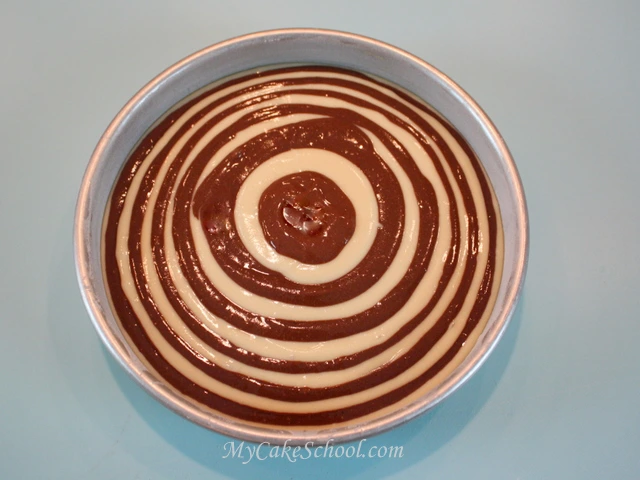 9. This is what you will have in the end: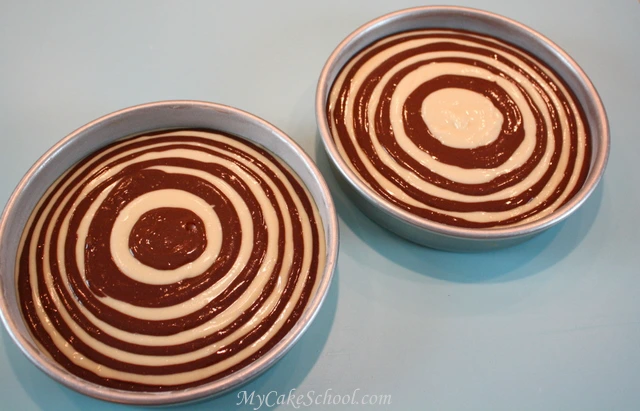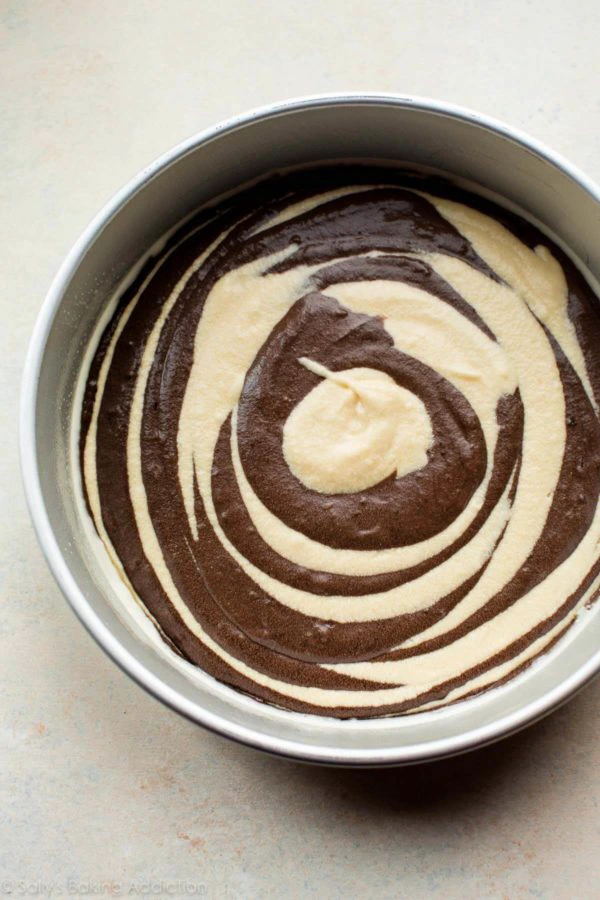 10. Bake in your oven or in a pot on your gas or stove. Your zebra cake is ready.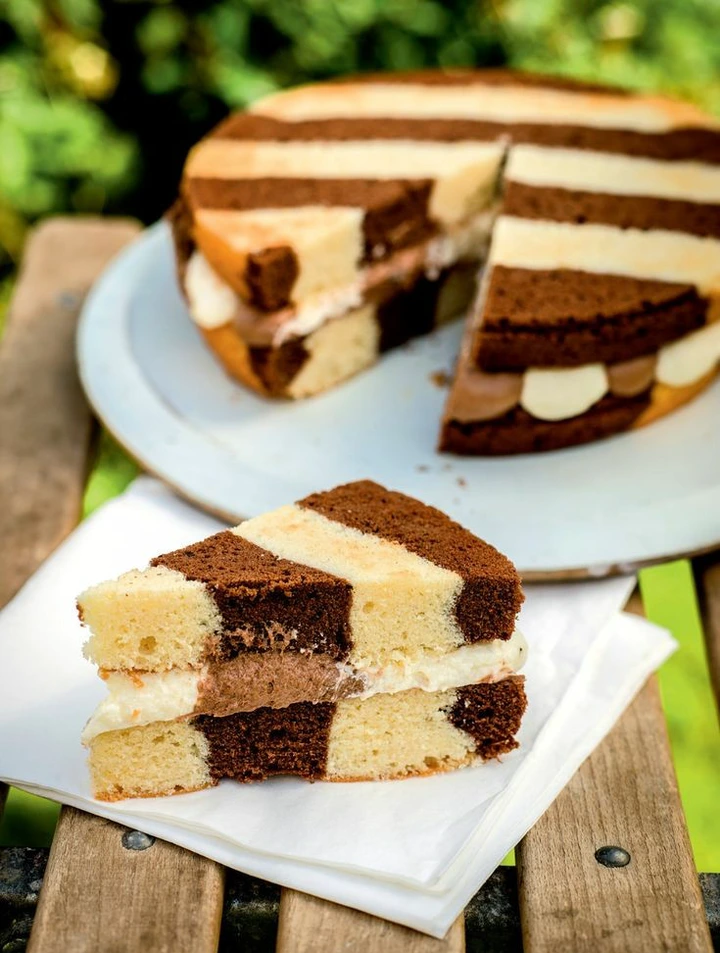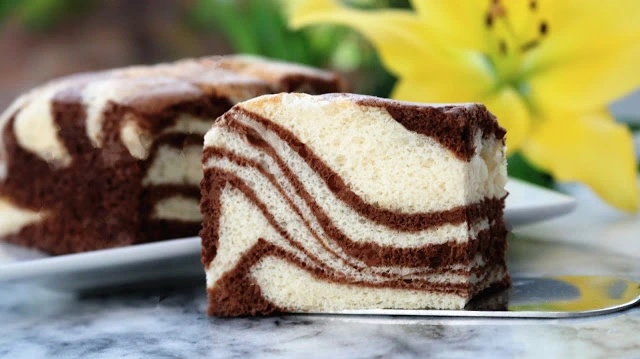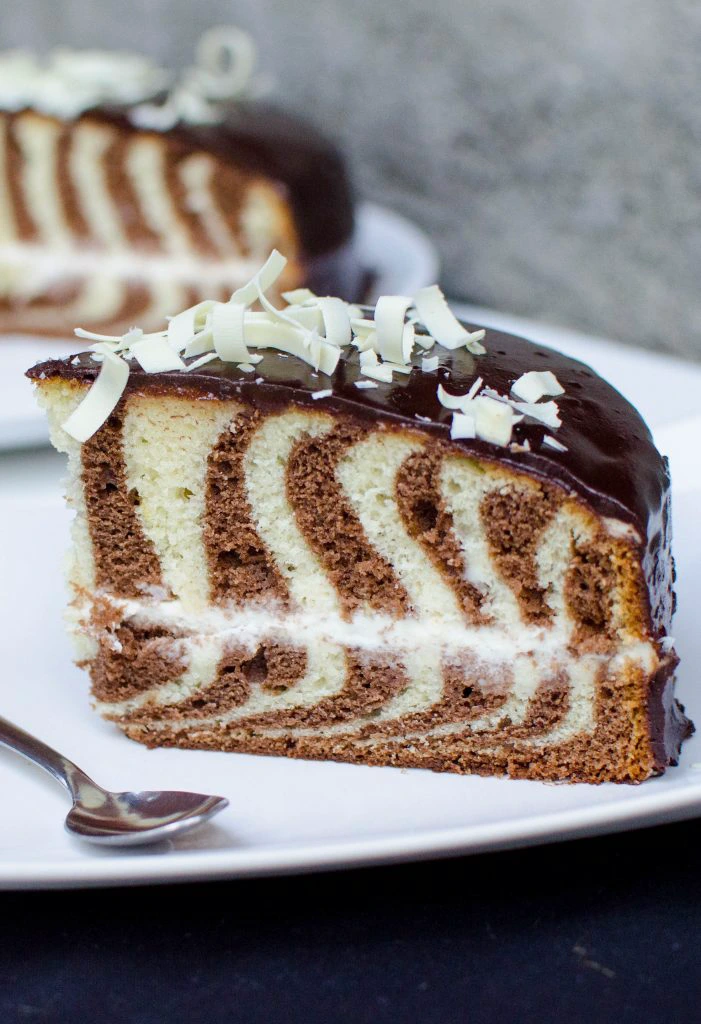 I hope you have learnt a great deal.
Here are the pictures in a nutshell: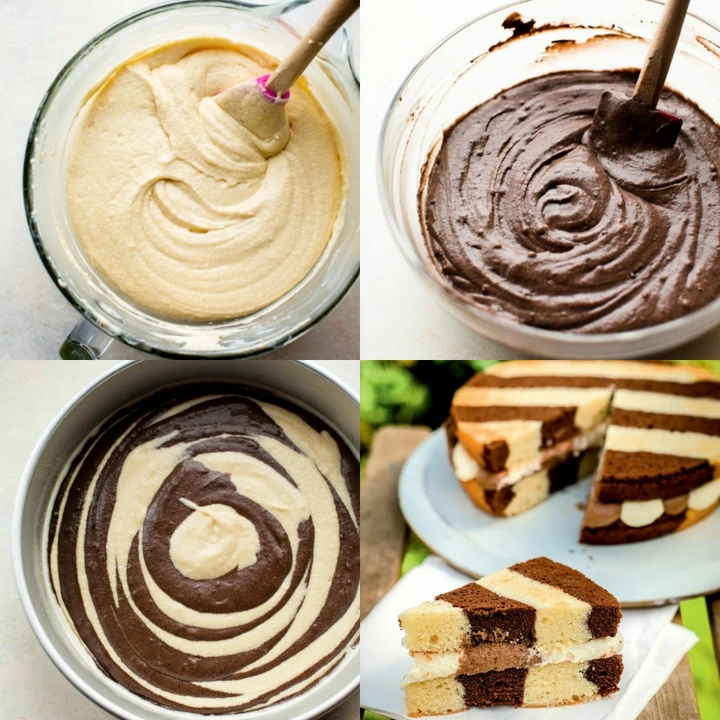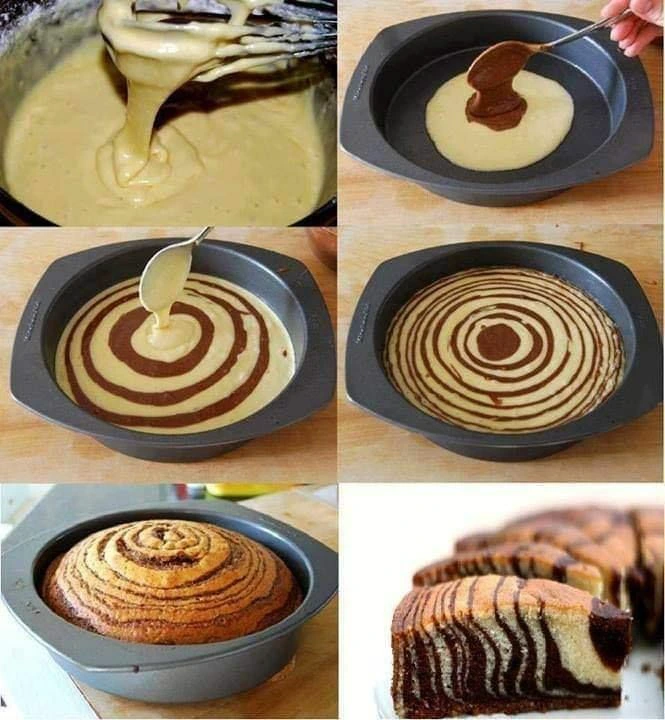 Do you like Fabpulse? We count on you! Follow us on Googlenews, And get 1k.
Click Here,
and
Click
the Star.