Review
Doctor Explains Why You Should Not Loan Money To Friends
Doctor Explains Why You Should Not Loan Money To Friends
It's true that there are friends that sticks closer than a brother but there are still some friends that are worse than enemies. One of the best way to test friends is through the use of money. You can know who your acclaimed friends really are after you have tested them with money. Money is not every hit but it has the power to set two friends apart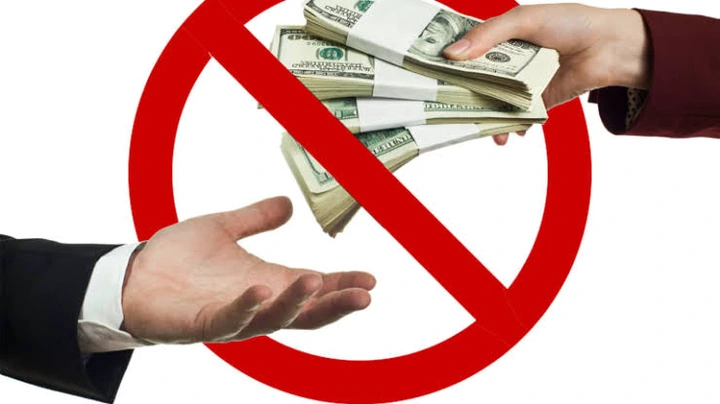 A medical doctor has advised people to desist from granting loans to their friends because getting it back is always more difficult. The worst part is that some of your friends sees it as insults when you begin asking them to return your money. That's the irony of the whole thing.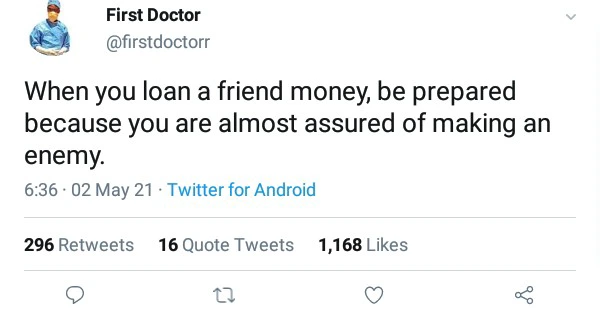 Therefore, it's better you help them with the little you can than lend out money to people who will prefer not to pay back in the name of relationship. That's dangerous to do. Some friends are not worth your hard earned money. In fact, some cannot just be trusted with money. The moment you start giving out loans to some, be ready for some fights.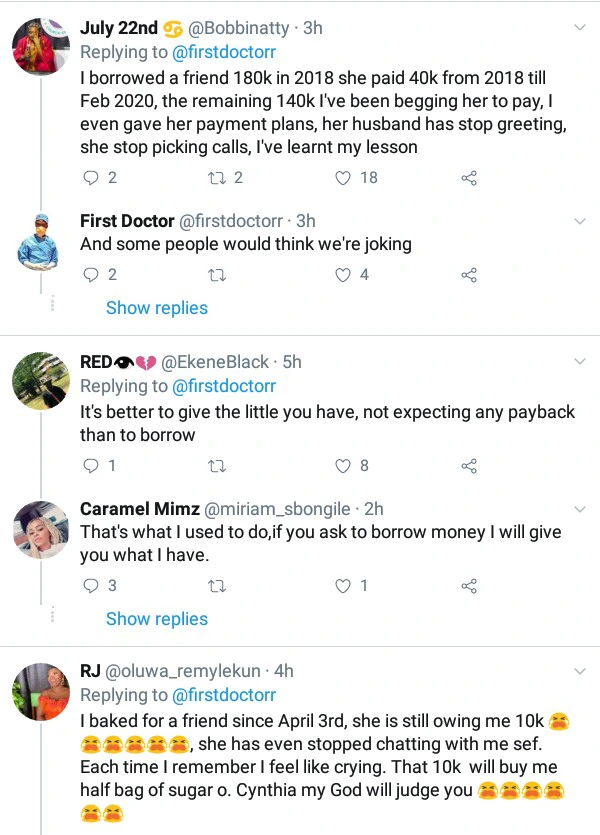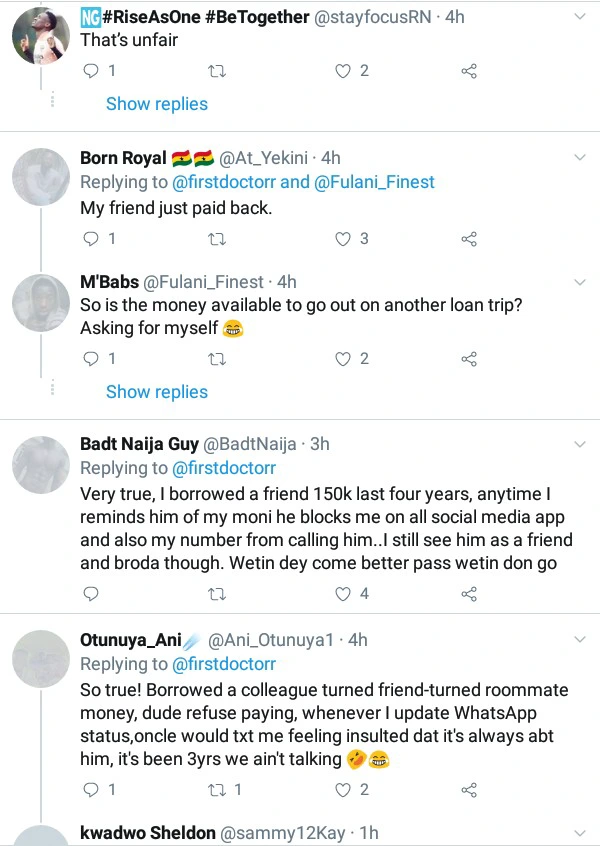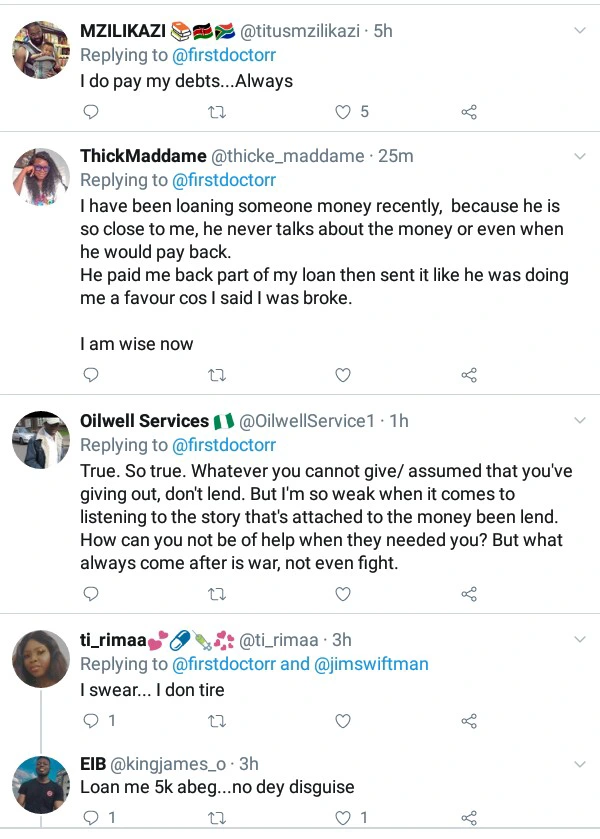 Some Nigeria agreed with him while other insisted that there are still some good persons out there. Personally, I agree that there are hundreds of thousands of good friends which can be trusted with money. Perhaps, I am one of them.
Meanwhile, build strong relationship with people you know and is convinced that they can be trusted with money. This is because, they will be the ones who can qualify to build a company or an organization together.