Sports
Ed Woodward's private opinion on sacking Ole Gunnar Solskjaer amid poor form
Ed Woodward's private opinion on sacking Ole Gunnar Solskjaer amid poor form
According to Daily Star, Manchester United executive vice-chairman Ed Woodward is confident that the Norwegian coach will turn the club's fortunes around in the coming weeks and months. The Red Devils manager is currently under a lot of external pressure to get things right after a shaky start to the new Premier League season.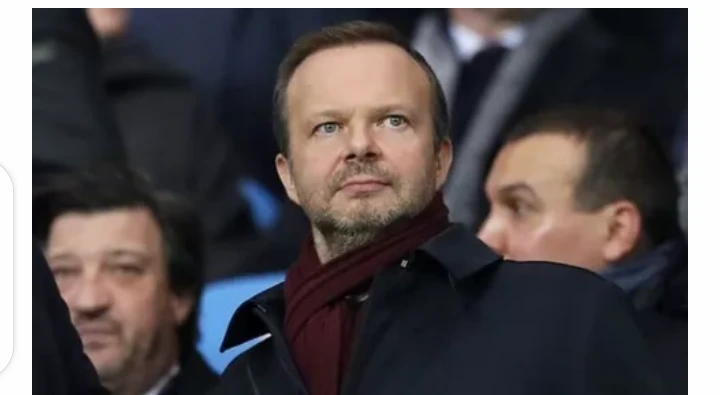 Manchester United currently sit outside the top five in the league, with Ole Gunnar side in sixth place after winning just four of their eight games this season.
The ReD Devils have only won one of their last four games in all competitions and face an extremely difficult run of fixtures in the coming weeks.
Tomorrow evening, they will face Atalanta in the Champions League, followed by a visit to Old Trafford by Liverpool on Sunday afternoon.
Between now and the November international break, United will also face Hotspurs, Atalanta, and Manchester City.
The team recent poor form has prompted calls for Ole, who signed a long-term contract extension in July, to be relieved of his responsibilities.
However, it appears that Woodward is determined to stick by his man and give him every opportunity to deliver a positive reaction before the season ends.
According to the Daily Star, the United manager and his fellow board members have privately backed Norwegian coach success and ruled out the possibility of firing him in the near future.
According to the report, Solskjaer will keep his job even if manchester fail to regain their form in the coming weeks.
Following United's 4-2 defeat at the King Power Stadium, there was still applause for Solskjaer as he went over to thank the fans. But, as expectations rise, how long can performances like this one be tolerated?
Almost three years into the job, early indications this season suggest that old Trafford are still not good enough to compete for the Premier League trophy. After seven matches, they have fallen behind the three favourites, all of whom are led by Champions League-winning.