Sports
English Premier League Player And African Player Who Collapsed And Died on The Pitch
English Premier League Player And African Player Who Collapsed And Died on The Pitch
Sometime football family are driven into a sombre mood as we see players on the pitch collapsing and in most cases they are rescued by a team of specialised health practitioners.
For example the recent case that happened when Denmark International Christian Eriksen collapsed on the pitch and rescued under a team of specialised doctors. They performed resuscitation (CPR) and took him to the hospital and recovered well.
Everyone saw how the internet went into a sad mood and everyone sending quick recovery messages to the family and the player Eriksen. Thank God he recovered well and was assessed recently if he can go back to the pitch but the results wasn't clear.
Let's leave that, today I want to show you a player who collapsed on the pitch and died.
Marc Vivian Foe
Marc Vivian was an african origin and a Cameroonian player who played for Manchester city in the premier league.
Unfortunately, in June 2003, his team Cameroon faced Colombia in an International tournament. At the 72nd minute of the play Foe collapsed at the center half of the pitch and was driven to the team medical center after a failed resuscitation (CPR) that was unable to change his situation on the pitch.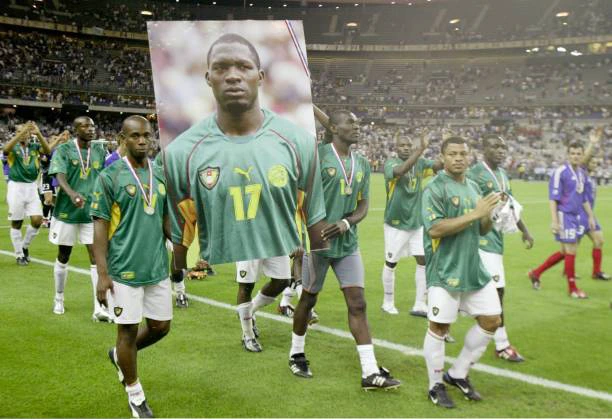 Foe then died shortly Afterwards. When the autopsy was performed it was found that he had a heart condition known as Hypertrophic Cardiomyopathy, an heritable disease that increases the chances of heart failure thus causes sudden death, it increases the chances during a strenuous exercise.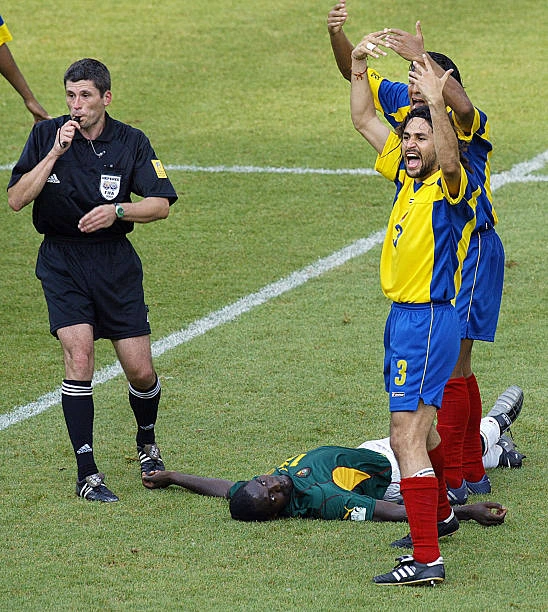 Many players succumb to heart failure or heart related conditions which is quite common among the sports men. This is before a player is registered to a certain club he Undergoes the medical to assess his condition or if he has a condition it is treated before he is allowed to play for the club.
Disclaimer: This article is meant for educational purposes and research so that sport lovers can learn and know more about football.