Sports
English Premier League Table Without Video Assistant Referees (VAR)
The English Premier League is currently heading into its matchday eight immediately after the completion of the FIFA international b
English Premier League Table Without Video Assistant Referees (VAR)
The English Premier League is currently heading into its matchday eight immediately after the completion of the FIFA international break. Chelsea is currently leading the English Premier League standings with 16 points after seven games played this season.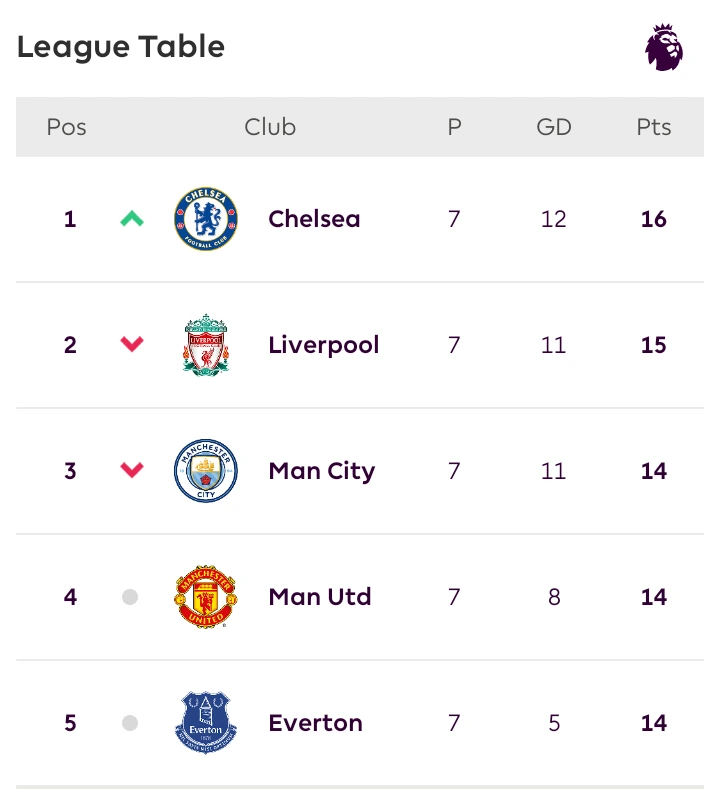 Prior to the international break, we witnessed so many quick changes in the English Premier League standings. Some of these changes could be accredited to the different performances of the various teams in a match, which determine whether they lose, win, or draw a match, which in turn affects their league position.
Meanwhile, sometimes the outcome of a match can be affected by the decision of the Video assistant referees (VAR). We have seen so many occasions this season where some controversial decisions were made by VAR in matches which affected the outcome of the games. These decisions can sometimes be to the advantage or disadvantage of either of the two teams playing.
Therefore, we can not dispute the fact that some teams' current position in the English Premier is as a result of VAR decisions.
Here is the English Premier League table without the video assistant referees.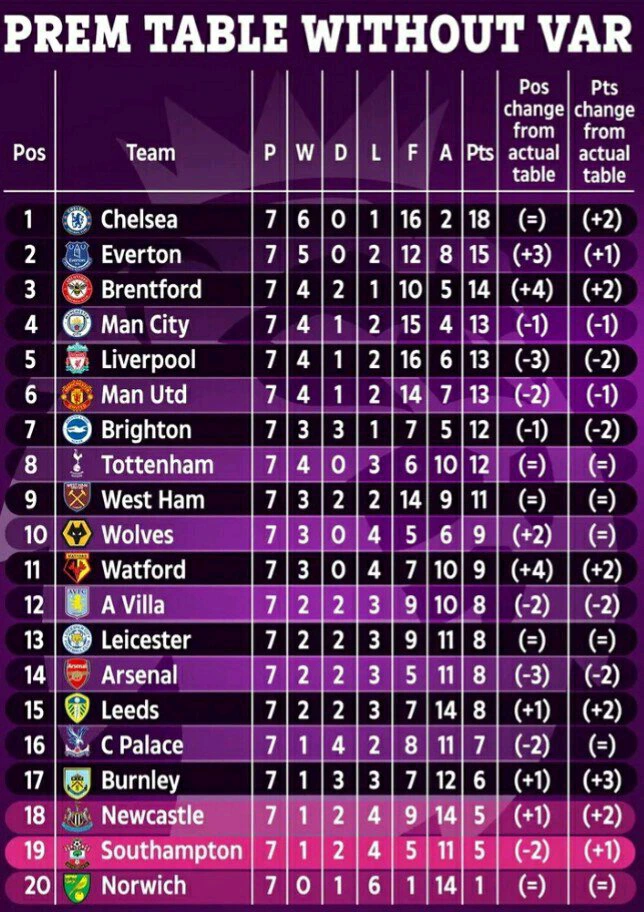 Back to top button