Sports
EPL Manager Who Pep Guardiola Ranks As The Best Manager He Has Ever Faced In His Managerial Career

EPL Manager Who Pep Guardiola Ranks As The Best Manager He Has Ever Faced In His Managerial Career

Pep Guardiola, without a doubt, is one of the best football managers in the world. The Spaniard has managed top European clubs such as FC Barcelona, Bayern Munich, and, most recently, Manchester City. Pep Guardiola has won numerous trophies during his managerial career, including the prestigious UEFA Champions League. He has played against some of the world's best managers and teams. It would be interesting to know which manager Pep Guardiola considers to be the most difficult opponent he has ever faced.

In an interview with DAZN, the current Manchester City manager described a Premier League manager as the most difficult opponent he has ever faced. Jurgen Klopp, according to Pep Guardiola, is the most difficult manager he has ever faced. Guardiola praised Jurgen Klopp's tactics at Liverpool while revealing that Klopp is the manager who gives him the most trouble.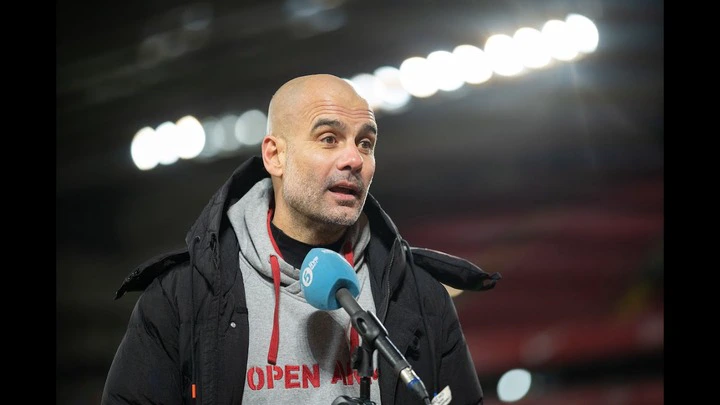 Pep Guardiola told DAZN;
"Jurgen Klopp is the most difficult opponent I've ever faced in my career. It all started when we were rivals in the Bundesliga. The rivalry continues in the EPL, and I can say he is the manager who gives me the most trouble. His strategies are difficult to counter."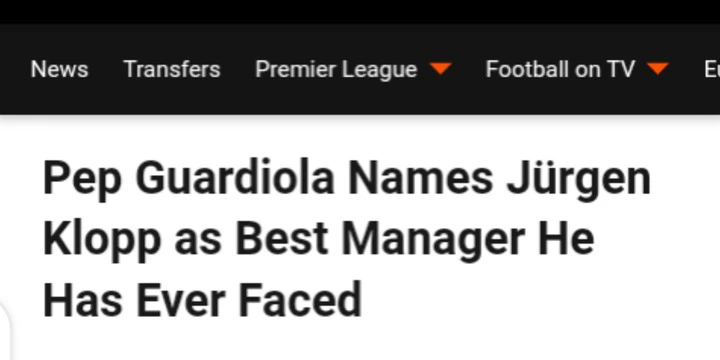 Share this unique article across all social media platforms and please don't forget to maintain social distance, wear your face masks, wash your hands regularly with sanitizer for prevention is better than cure. Thanks for reading, the topics covered here are available for positive progress and critical assessments. Please do well to drop a comment below and share the article with as many as possible