Sports
Fabrizio Romano Reveals Man United Board's Decision On Ole Gunner's Future
Fabrizio Romano Reveals Man United Board's Decision On Ole Gunner's Future
Manchester United board has made a decision regarding the future of Ole Gunner Solskajaer according to renowned transfer pundit Fabrizio Romano. The future of Ole Gunner at manchester United has been in question since he lost to Liverpool at Old Trafford. A number of managers have been linked to the job but Manchester United has not made any formal approach for a manager at the moment.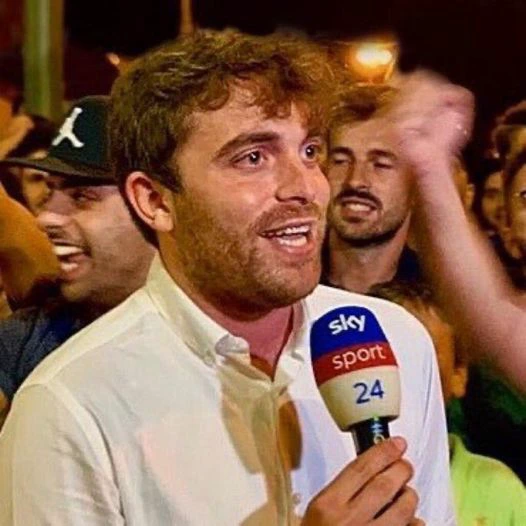 Fabrizio who was speaking to the United stand on youtube said that the board has made a decision to stick with Ole Gunner Solskjaer for the longest time possible up to until the end of the season when they can look for another option should he have failed to meet the targets set. "Manchester United want to continue with Solskjaer for as long as possible, providing the situation does not worsen. Solskjaer will be given the chance to change the current situation at the club." He said.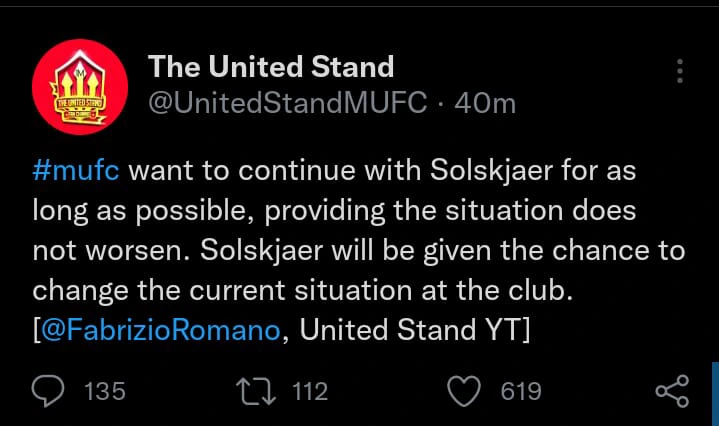 He also refuted claims that manchester United was looking to employ an interim manager until the end of the season saying that it is not an option as they believe that Ole can turn the situation around as he has always done in the past. "Right now, Manchester United are not considering an interim manager as an option. The club prefers to stick with Ole and then maybe change at the end of the season" He said.