Sports
Final 2021 Golden Boy Award Nominees List And The Possible Winners

Final 2021 Golden Boy Award Nominees List And The Possible Winners

The winner of the 2021 Golden Boy Award will be announced soon. As a result, football fans around the world cannot wait to see who the latest recipient of the award will be. At the moment, we only know that the winner will come from a final list that has already been released.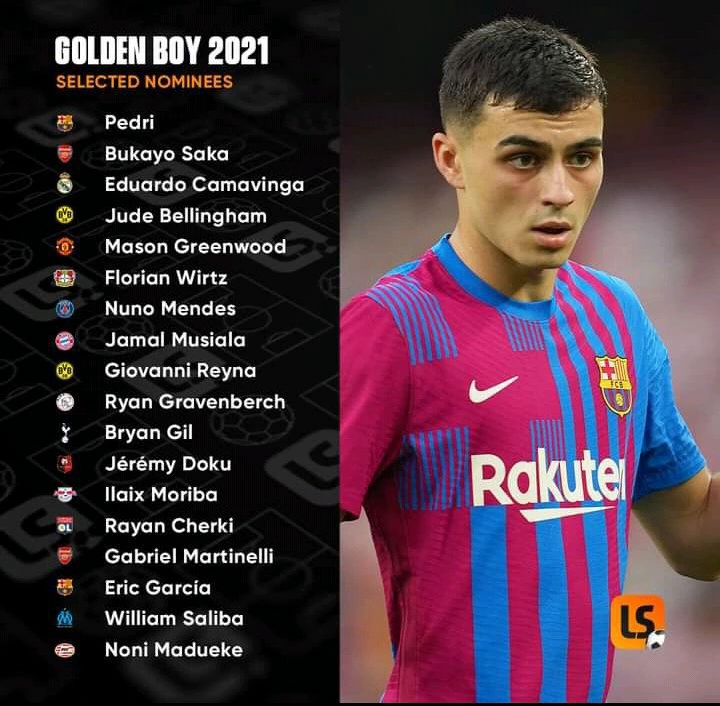 Before now, the list have more than 40 names in it. However, the majority of these names have already been eliminated from the final list released. As a result, the winner will emerge from the remaining 18 names on the list.
Recall that the Golden Boy Award is given to the selected best under-21 player in a calendar year. The award has been given to promising youngsters every year since it was introduced in 2003. In its first edition, Rafael Van Dar Vart of Ajax won the award.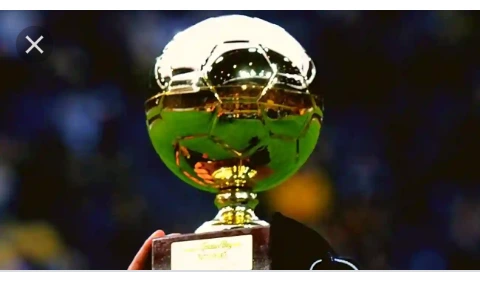 Since then, players such as Lionel Messi, Paul Pogba, Anderson, Wayne Rooney, and Anthony Martial to mention a few have all won it. In recent time, Kylian Mbappé, João Felix and Erling Haaland have also won it.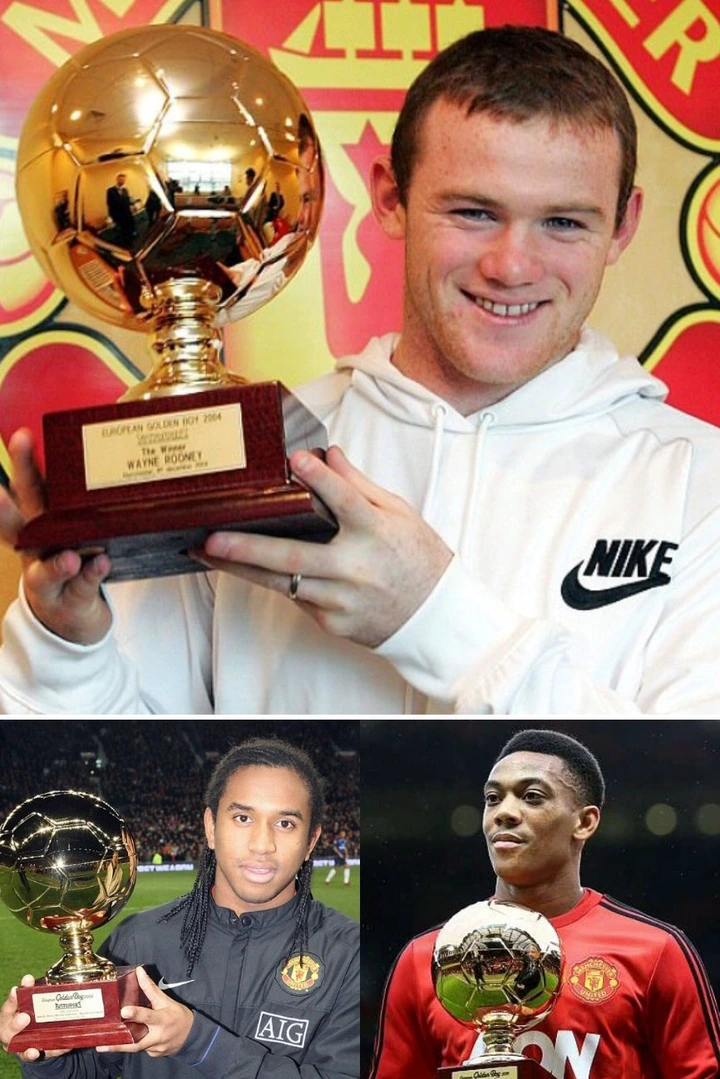 As it stands, below are the list of the remaining players who could win the award this year.
There are two Barcelona young talents in the list, they are Pedri and Eric Garcia. London Club Arsenal also have two nominees in Bukayo Saka and Gabriel Martinelli.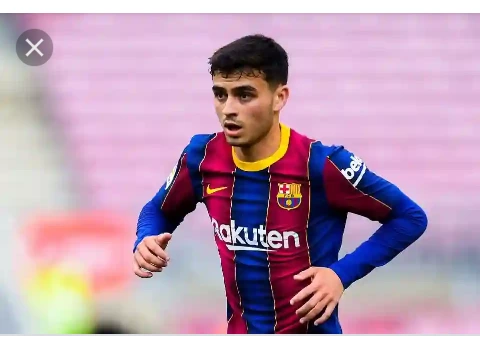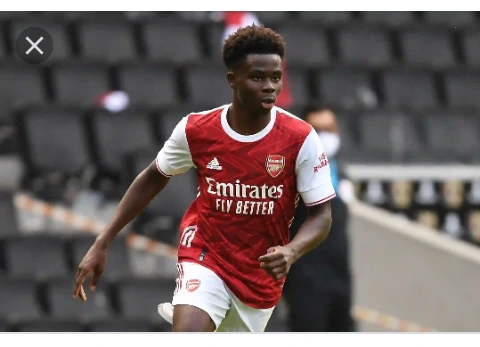 Real Madrid have one nominee who is Eduardo Camavinga of Real Madrid, while Jude Bellingham and Giovanni Reyna are both playing for Borussia Dortmund.
Also remaining in the list are Ryan Cherki of Lyon, Manchester United's Mason Greenwood, Olympique de Marseille's William Saliba and Moni Madueke of PSV.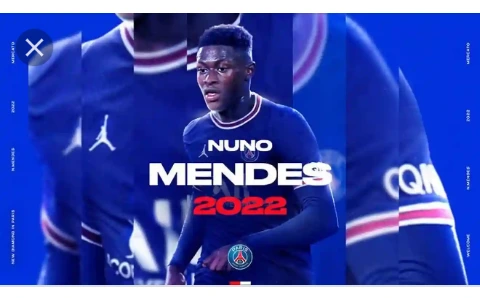 There are also places for Paris St Germain's Nuno Mendes, Bayern Munich's Jamal Musiala, Jeremy Doku, Florian Wirtz, Bryan Gil, Ilaix Moriba of RB Salzburg and Ajax youngster Ryan Graveberch.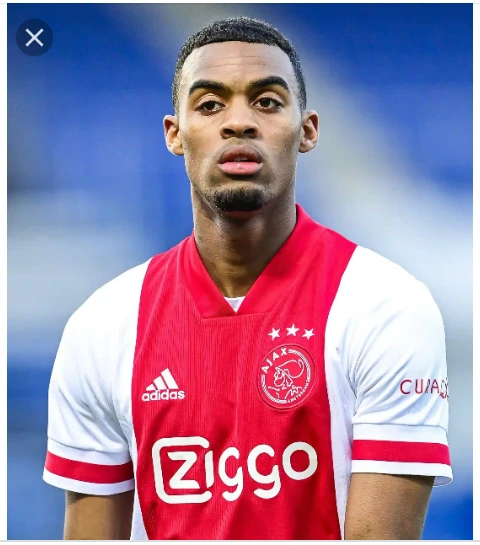 As said earlier, the winner will emerge from these players mentioned above. The question now is: Who will emerge winner? Going by some indications, Pedri, Mason Greenwood, and Bukayo Saka are heavy favourites for the award.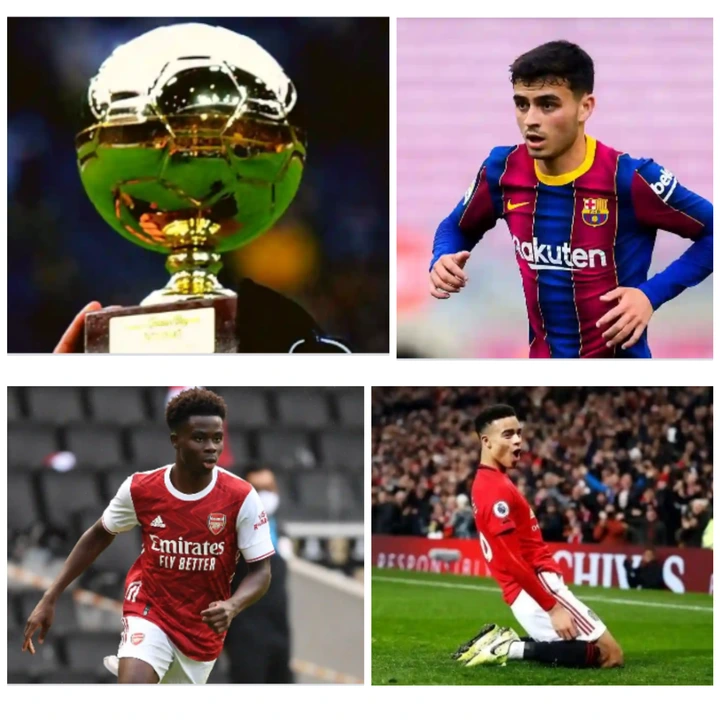 All three youngsters are regular starters in their respective teams. Of the three of them, Mason Greenwood is the most experienced. While Saka is older, Mason Greenwood has scored more goals than both the Barcelona and Arsenal players.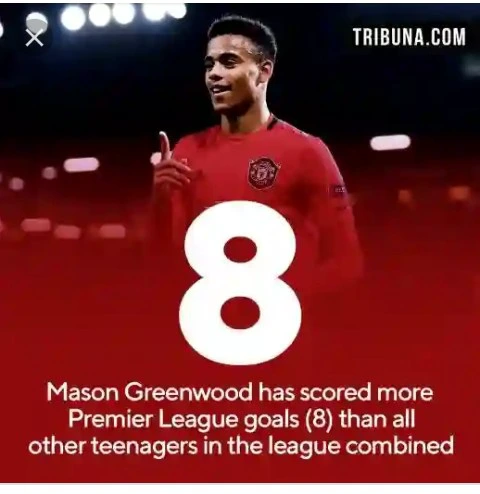 Unfortunately, when it comes to trophies, Mason Greenwood still awaits history trophy as a professional player. On the other hand, Bukayo Saka is an FA Cup winner, while Pedri has an Olympic medal.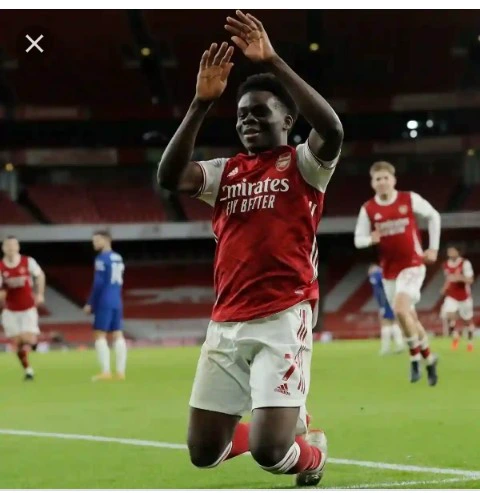 Therefore, we can conclude all three are possible winners alongside the other names on the list. While they are heavily tipped for it, the others still have a chance to do it as well. In your opinion, who deserves more? Have your say.
Back to top button