Review
Four Ways To Get The Right Money Advice For Finances
Four Ways To Get The Right Money Advice For Finances
You need to question your money advice, it determines your financial security. Your money advice determines how secure your financial future will be. Some advice on diversification, living below your means, saving more money and many more money advice. They never tell you about other asset class but tell you to focus on a single asset for income which can affect your finances. Your investment won't grow at the rate you expect it to.They will never advice you to grow your income and work more on your skills and side business.Before seeking for money advice, you need the right information and it's influence on your finances.These are the ways to pick the best money advice for your finances.
(1.) DO THEIR SUCCESS REFLECT IN WHAT THEY DO.
If someone succeed in one area of his or her life does not mean that person is a success in all areas of their lives. They might have garnered experience over the years but not a success in financial matters. A few of the money advisers are still struggling financially but giving the advice from years of experience.The best advice around is go to school, get a good job and get out of debt. Before taking advice, you need to look for someone who has achieved long term success in it.
(2.) DO THEY PRACTICE WHAT THEY PREACH.
It's advisable to know if this person is really an expert in that asset class. Does he or she have great knowledge in different asset classes? Are they into it? How many years of experience do they have? Are they successful and a success story to tell? Are they investing in what they recommend you to invest in? Are they practicing the habit and strategies they are advocating? When it comes to brokers, does your real estate broker invest in real estate? Did your stockbroker purchase the same shares of stock he or she is recommending you to buy?If a person does not follow his or her own advice, that's a huge red flag you don't need to follow such person.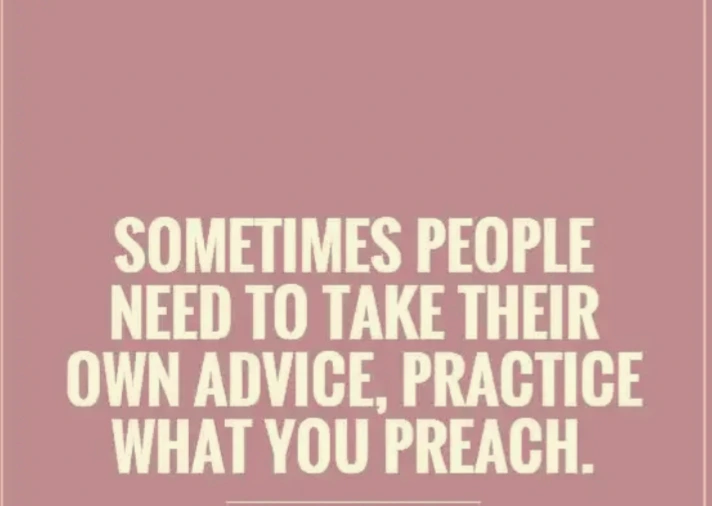 (3.) WHAT IS THEIR SOURCE OF FINANCIAL INFORMATION.
Where this person or adviser gathers information matters a lot and it reflect how the person achieves their success. An advicer getting information from TV experts, adverts and others reflect on the person success or failure. If it's internet, newspapers, magazine or better still spending more time to dig deep and source for the right information with detailed analysis and insider's information matters a lot to the person success.
(4.) IS THE PERSON AN ADVISER OR SALESPERSON..
Is the person selling a product to you? Is the person's advice more after your financial well-being? Are they selling the product to achieve their target and collect their usual commission or your financial stability? If the person is after the product than your future, that advicer is not needed.
CONCLUSION
As you grow and get better, be careful where you take advice from, you'll be much closer to reaching your financial dreams without wasting your time, money or effort.