Sports
Frank Lampard Leads The Race To Become The Next Manager Of Another London Club
Frank Lampard Leads The Race To Become The Next Manager Of Another London Club
Barely eight months after leaving Stamford Bridge, Frank Lampard is set to become tue next manager of another London Club.
According to reports, the Chelsea legend is in pole position to replace Patrice Vierra as the manager of Crystal Palace.
Crystal Palace have been struggling to make their mark in the Premier League this season.
The London Club has played three games but could manage just one point from those matches.
Considering Crystal Palace's poor start to the season, it's not surprising that they are prepared to replace their new manager.
It's believed that the London Club is interested in Frank Lampard, Sean Dyche, Eddie Howe, Steve Cooper, Espirito Santo, and Alan Pardew.
However, Frank Lampard remains the top target as Crystal Palace believes in his managerial skills.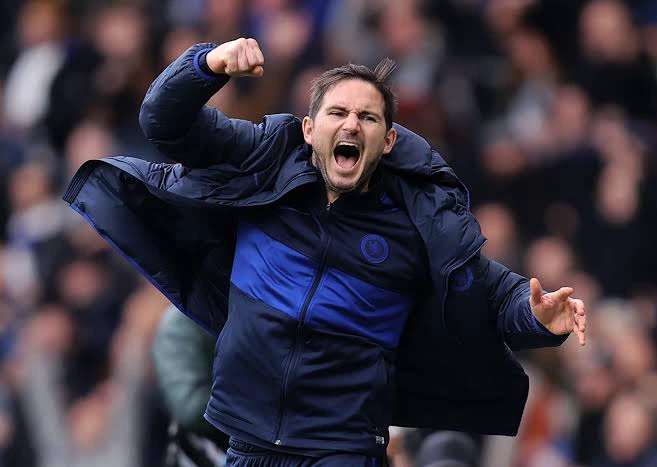 Why is Frank Lampard the right choice for Crystal Palace?
During his time at Chelsea, Lampard proved to the world that he has the skills to manage young players.
Lampard's managerial success at Chelsea was recorded in 2019 after he guided the team to the Champions League.
Lampard was able to manage the likes of Tammy Abraham, Mason Mount, Hudson Odoi, Reece James, and other young talents from Chelsea's academy.
Crystal Palace would hope Lampard can do the same when he takes over the reign from Arsenal legend, Patrick Vierra.
The three Crystal Palace players that could benefit from the signing of Frank Lampard
Crystal Palace have talented players in their squad and it's really surprising that Patrick Vierra has been struggling to get positive results.
It's clear that some players would be glad if a top manager like Frank Lampard joins the club.
I think Gallagher, Eze, and Wilfied Zaha would benefit from the signing of Frank Lampard.
Gallagher is currently on loan from Chelsea and Frank Lampard would be pleased to work with him at Crystal Palace.
Frank Lampard would also be glad to manage Wilfried Zaha and Eze.
You would recall that during Lampard's time at Chelsea, he made a couple of attempts to sign Wilfried Zaha.
However, the deal didn't pull through as Crystal Palace placed a ridiculous price tag on him.