Finance
Grasscutter Farming Is A Highly Profitable, Easy Way To Make Cool Cash – Check Out How It Works
The grasscutter, whose scientific name is Thryonomys swinderianus, is one of the large rodents of Africa's grasslands being domesticated, they feed on grasses
Grasscutter Farming Is A Highly Profitable, Easy Way To Make Cool Cash – Check Out How It Works
The grasscutter, whose scientific name is Thryonomys swinderianus, is one of the large rodents of Africa's grasslands being domesticated, they feed on grasses such as thick cane-like grasses growing in damp places. in some countries, it is known as the marsh cane-rats while in Nigeria it is referred to as "bush meat" In Yoruba lanaguage, they are called Oya. While they are known as Gafia (Gouza or Guahia) in Hausa and Nchi in Igbo languages.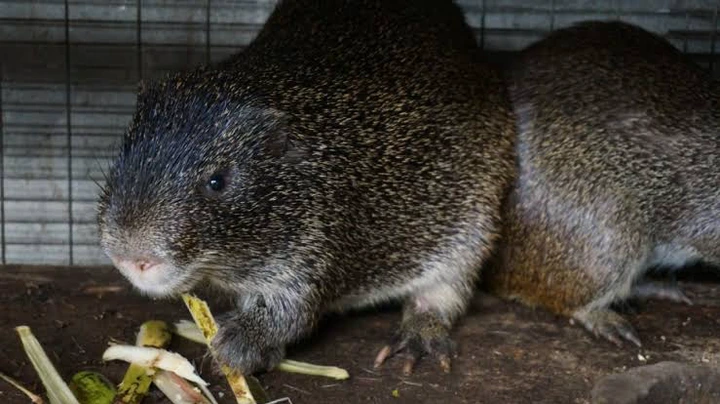 grasscutters exist in a colony which comprises 3 female and 1 male,
Grasscutter is also known around the globe for it's the high quality of meat, Compared to other meats such as rabbit meat. grasscutter meat is very low in cholesterol and high in protein. It has a very high mineral (e.g. iron, calcium, and phosphorous) content compared to beef, mutton, and chevron.
The major reasons grasscutter farmers are rich is because grasscutter is naturally a wild animal which people find it difficult to catch and eat the meat, some group of farmers decided to capture some young grasscutter mostly with rodent trap, they domesticated them by putting them in well-constructed cages were they are fed, after some times they started to reproduce and give rise to many young grasscutters.
A 3-month-old colony of grasscutter is sold for a minimum of 75,000 naira and a matured grasscutter is sold for a minimum of 15,000 naira. A fully grown grass cutter can weigh more than two chickens, Female grasscutter should be mated at 6 months old while male should not be mated less than 8 months old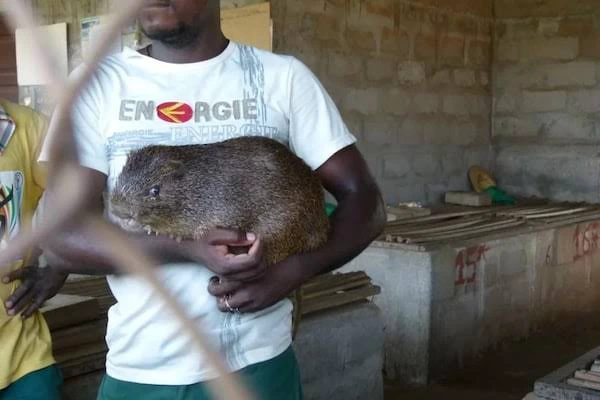 Some grasscutter farmers started with a colony and after 2 years they can boast of 50 colonies. Imagine if they keep farming for 20 years and get 500 colonies, remember initially I made it known that the price of a colony is a minimum of 75,000 nairas, multiply 75,000 by 500, and see the whopping amount of money they make.
In a situation whereby a grasscutter farmer started with 10 colonies, you will know quite well that few celebrities will be compared to them in terms of net worth after 10 years.
The most beneficial advantage of grasscutter farming is that it doesn't require special food to feed them, you can use grasses found in the environments and also remains of cooking vegetables such as stems of waterleaf
Another advantage of grasscutter farming is that they have a low mortality rate, even when they have wounds it heals fast due to enough vitamins they get in eating green grasses and other natural foods rich in vitamins.
These are what you need to start a grasscutter farming.
Grasscutter cage/Pen: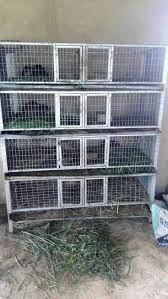 Note that Grasscutters live in colonies. a colony should contain one male and three females in one Grasscutter cage. The Grasscutter pen/cage should be blocked at the back and opened at the front.