Sports
"He Played So Well, Please Start Him on Saturday" Man United Fans Tell Ole About Star Player

"He Played So Well, Please Start Him on Saturday" Man United Fans Tell Ole About Star Player

Manchester United hosted West Ham United at Old Trafford just few days after the pulsating drama at the London Stadium where United needed a late penatly save to take all three points.

This time however it was a cup match for a place in the fourth round of the Carabao Cup as Ole Gunnar Solskjaer still hopes of getting his first cup at club.

However, things did not go as planned as West Ham had their revenge on United thanks to Manuel Lanzini's 9th minute goal.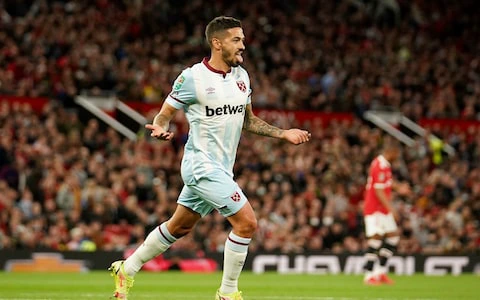 It honestly could have been a worse score line for the red devils had the Hammers used their chances well in that second half as Yarmolenko hit the post while Mark Noble also missed a one on one with Dean Henderson.
Despite the defeat, there was one positive for the red devils and that was the performance of midfielder Donny Van De Beek.
The dutch man has not had the best of times at Old Trafford since his move from Ajax two summers ago and his sidelining has been quite unfair according to many fans.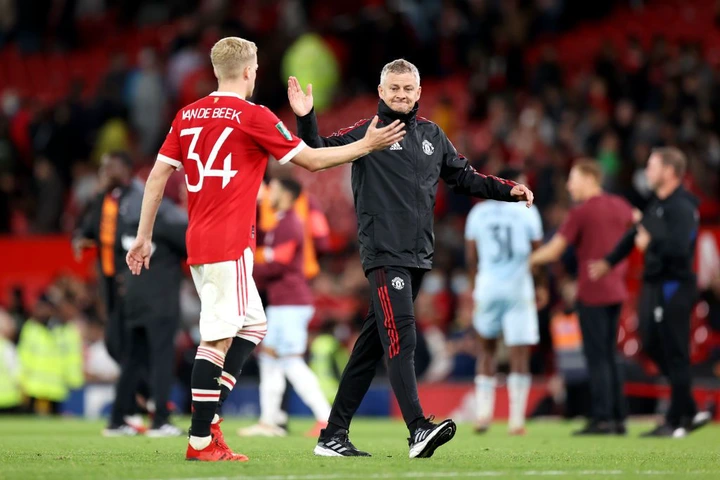 De Beek got a rare start on Wednesday and delivered fully in midfield with his passing quite top notch much to the delight of United fans who feel he should start ahead of Fred on the weekend.
Ananya: I don't know what anyone says this man should start ahead of fred that's it that's the tweet. Donny van de Beek appreciation tweet
Aidan Welsh: I was impressed with Donny van de Beek tonight. He looked more confident and a much better player than what we've seen so far from his Man United career. Hoping to see more of this and to start stepping up another level
Chiesa: This why Van De Beek needs to start more, he's so tidy on the ball, so tekky. I hope his performance isn't going under the radar, motm so far. I love him man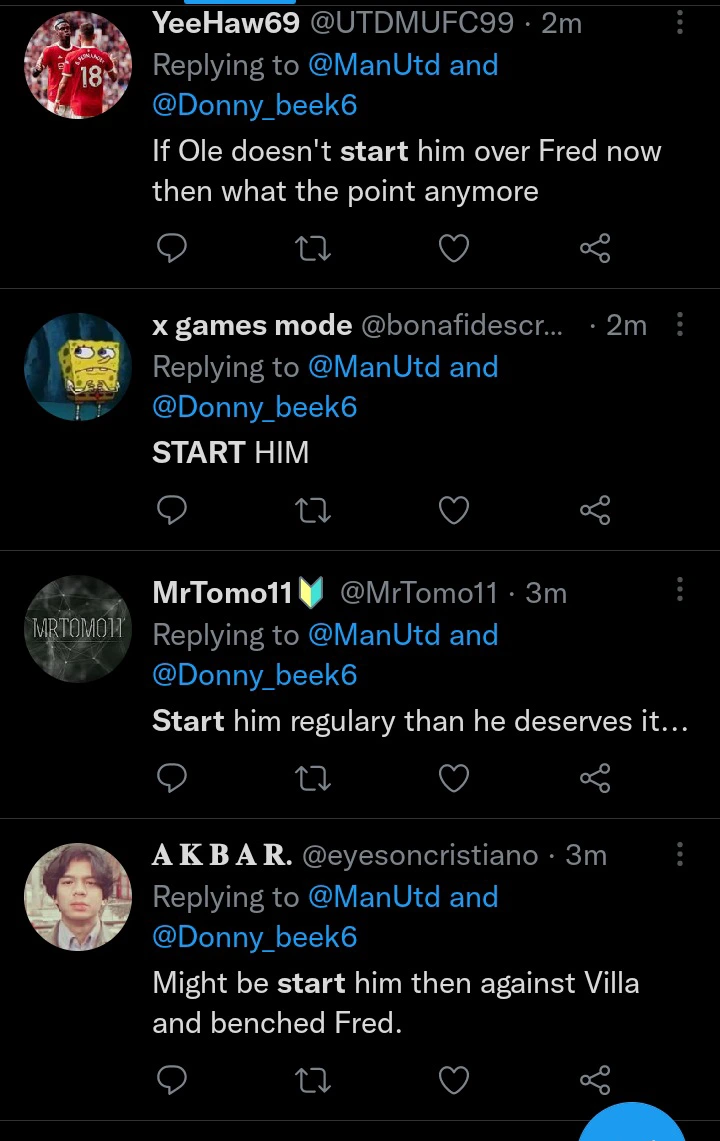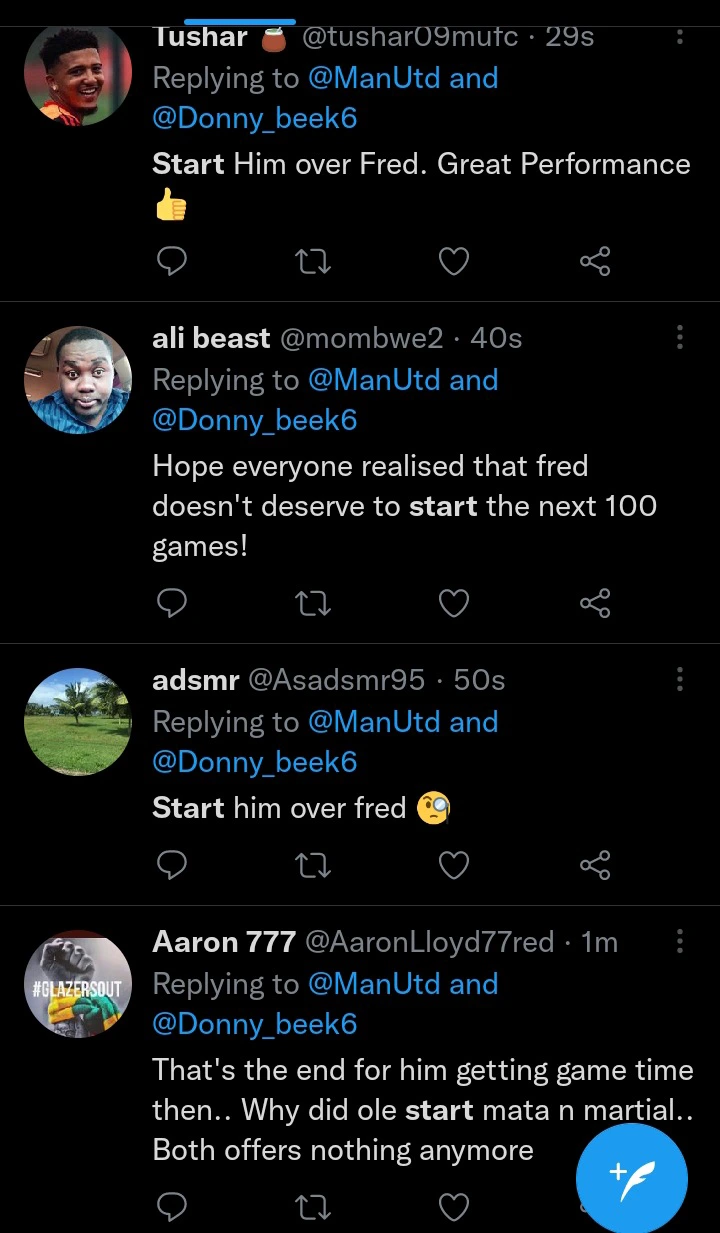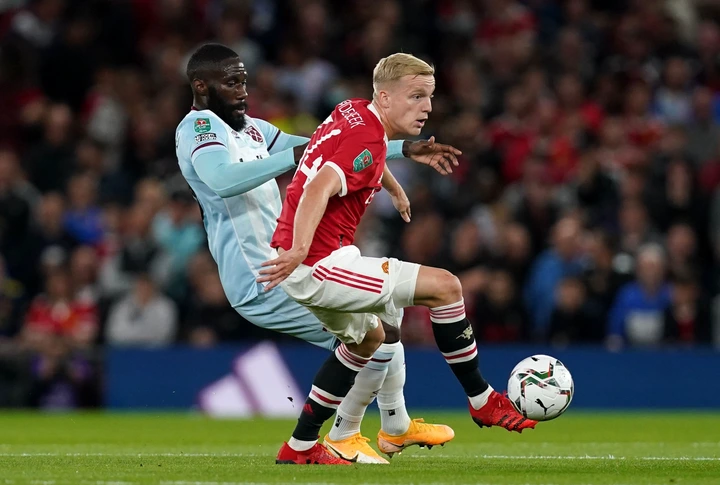 Abhimufc: VAN DE BEEK DESERVES TO START EVERY GAME! ESPECIALLY OVER FRED! AMAZING PERFORMANCE TODAY!
Lawrence Thamota: Apart from the fact that we lost💔😪Van de Beek was actually solid and must start more
Back to top button