Sports
"He Should Just Leave" Man-United Fans Unhappy As Club Pushes To Extend Contract With Midfielder

"He Should Just Leave" Man-United Fans Unhappy As Club Pushes To Extend Contract With Midfielder

Manchester United fans have expressed their dissatisfaction on social media as the club's board keeps pushing to extend contract with key midfielder.

The board in charge of signing players has tabled a proposal for Paul Pogba. The proposal has a juicy deal of increased salary in addition to it being longterm.
But according to sports guru Fabrizio Romano, the deal has been on the table since July.
This means that Pogba and his agent Mino Raiola are reluctant to sign the papers on the table.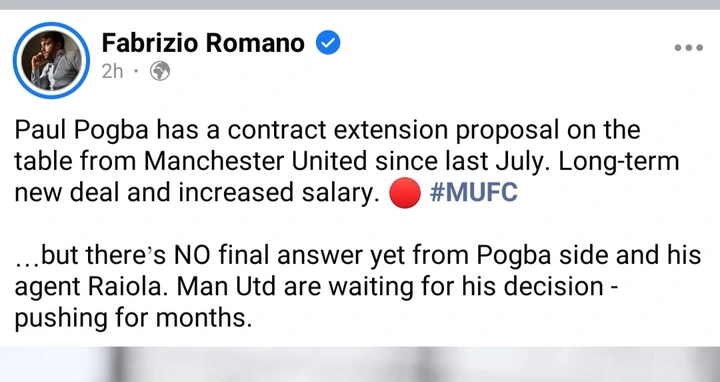 Fabrizio reports that the two have been silent and Manchester United are still patient about the decision they will make.
The silence could be a coded message to the board that he is no longer interested in being part of the red devils.
Fans of the club have commented that it will be good for both parties if he just leaves.
It will be a big blow if the board decides to let him go in the January transfer window.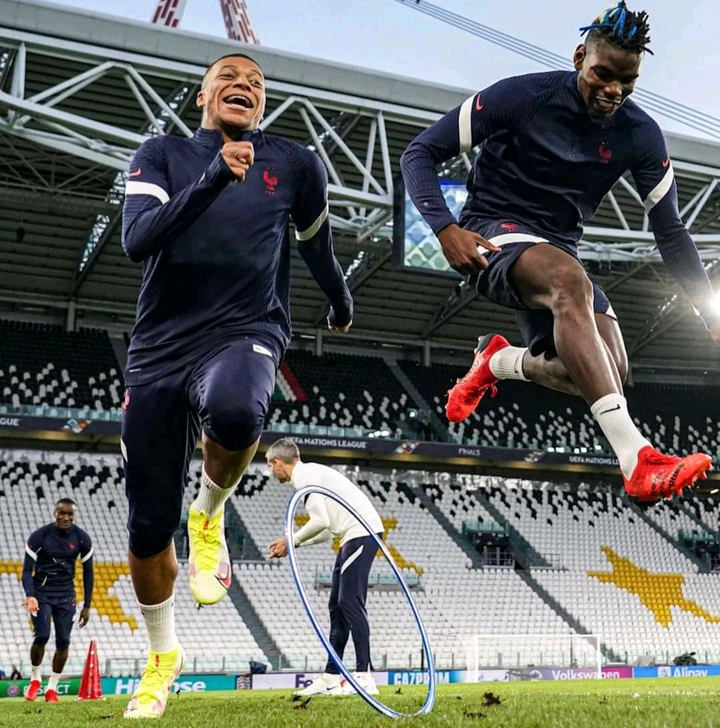 Pogba trains with Mbappe ahead of Nation's league game against Belgium.
The French has been prolific for the club this season as he tops the list of most assists provided.
"If I am Pogba, I won't sign. Even Ronaldo is regretting signing for Manchester United. Ole needs to go it the club wants to move forward," one fan wrote.
Another fan replied, "I hope and pray he doesn't sign. City, Chelsea and Liverpool have all won big in past 5 seasons. You don't need a single star player but a disciplined team."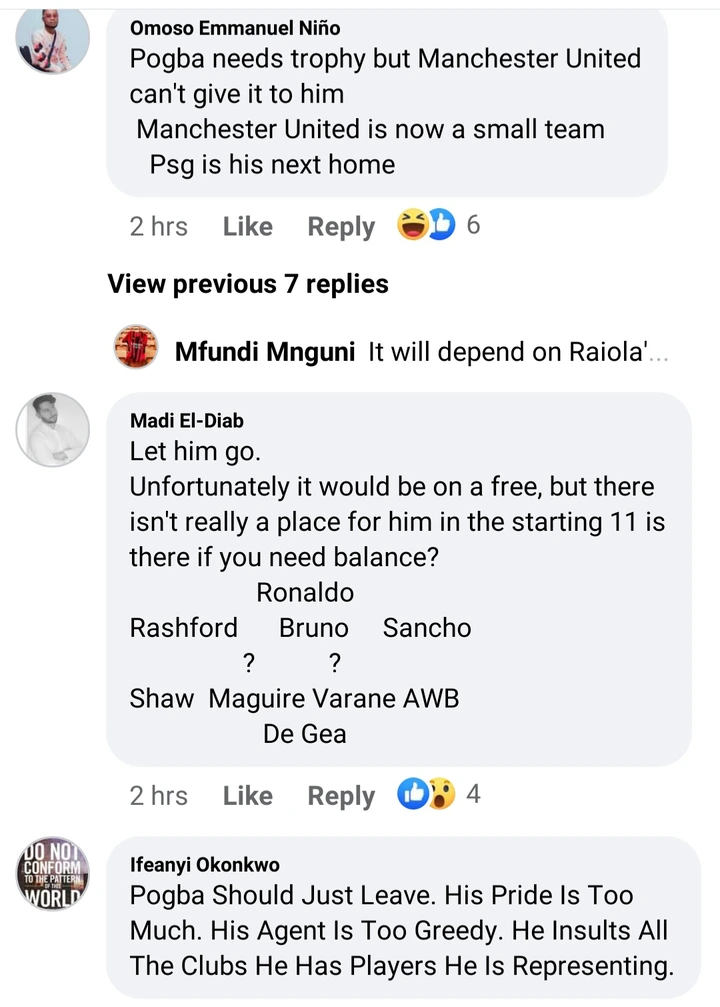 Back to top button