Sports
Head-to-Head Statistics Of David de Gea And Edouard Mendy's Performance

Head-to-Head Statistics Of David de Gea And Edouard Mendy's Performance

David de Gea and Edouard Mendy are arguably one of the best goalkeepers in the premier league and the world respectively, but the one who is the best between the two goalkeepers this season is what We intend to analyze in this article.

However it is noteworthy that David De Gea is highly cerebral for unique saves and surprising performance he usually displays most especially when is team is state of Quagmire, for instance his performances against Villarreal and Chelsea cannot be overemphersized, most especially against the latter.One could say He is should be addressed responsible for securing the draw for Manchester United.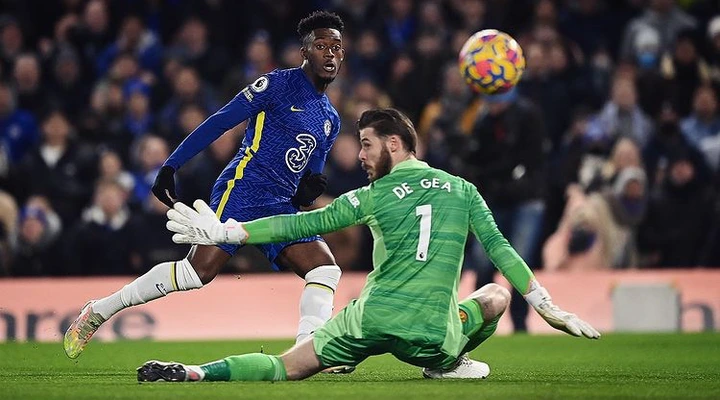 In the first half of the game he safeguard his net from allowing the ball to escape through is jurisdiction by concentrating largely on the ball and not the player, because when a player focus on the player without simultaneously monitoring the ball, finally He would see the players runing in the back of the next or to the flank area to jubilate while the ball is having a nice time in the net.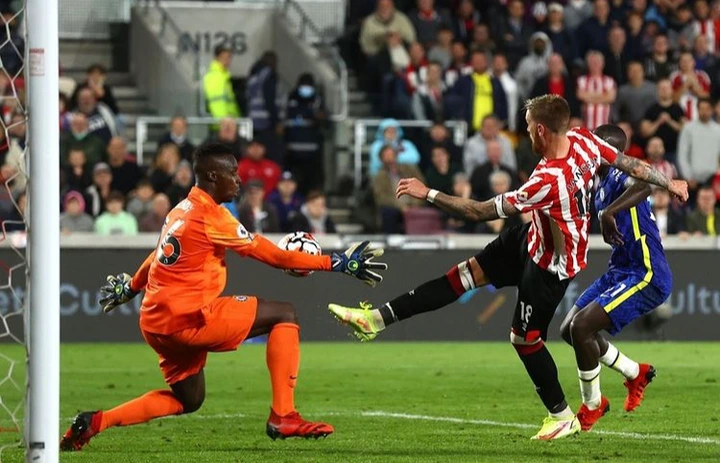 Mendy, on the other hand, is known for his high commitment to the Chelsea team, He has been a key figure in the Chelsea team since his presence at Stamford Bridge and played a significant role in Chelsea's roaring defense. The Senegal footballer was named the UEFA best goalkeeper for his outstanding performance in his position. Arguably He is among the best goalkeeper in the world currently.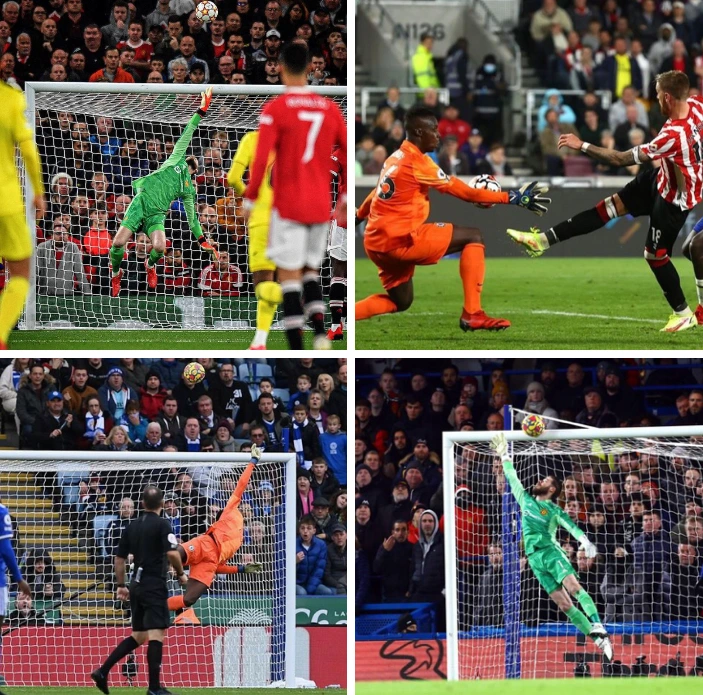 David De Gea has appeared in 13 matches this season in the premier league, playing a total of 1170 minutes. He conceded an average of 1.46 for every 90 minutes, He is on the pitch and has conceded 19 goals and kept 2 clean sheet. Meanwhile in the Champions league, He has kept 1 clean sheet and conceded 6 goals in 5 matches.
Mendy on the other hand, has appeared in 12 matches, playing 1080 He concedes an average of 0.42 goals for every 90 minutes He is on the pitch. Fabulously He conceded 5 goals and kept 7 clean sheets. Meanwhile, in the UEFA Champions, He has featured in 5 matches and concedes 1 goal and has kept 4 clean sheet.